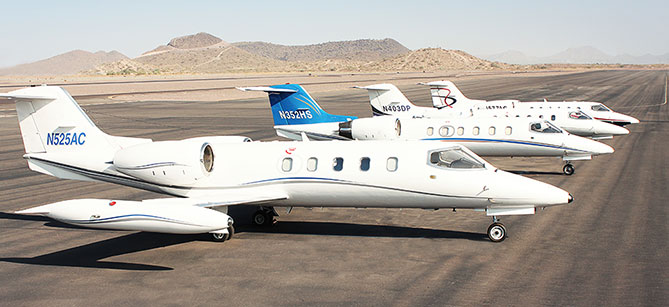 South America Countries We Fly To
Looking for an air ambulance in South America? AirCARE1 provides air ambulance and medevac service to all countries in South America. Click on a country below to learn more:
South America Air Ambulance Services
AirCARE1 provides transportation to individuals needing medical care throughout the world. Our long range air ambulances are Learjet 35A's, and are equipped as airborne intensive care units. AirCARE1 is accredited by both the European Air Medical Institute (EURAMI) and the Commission of Accreditation of Medical Transport Systems (CAMTS). This duel accreditation is an uncommon honor for life flight air ambulance providers. We believe this demonstrates our commitment to the highest quality of care and service for our clients.
AirCARE1 is licensed to provide critical and specialty air ambulance care. Our flights include a two person medical team, providing bedside to bedside care for the trip. The medical staff on each flight is determined by the needs of the patient, but may include paramedics, critical care nurses, and respiratory therapists. Physician support is available on an as-needed basis.
Utilizing an air ambulance service can be frightening. A serious illness, combined with travel, can create a stressful situation. At AirCARE1, we pride ourselves in doing everything possible to make the journey as comfortable and pleasant as possible. Our aircraft are outfitted with executive quality interiors. To that, we add the necessary on-board medical equipment. Finally, we employ only the most highly-trained individuals to man our flights. We are confident that the medical care provided on our flights rivals that of any medical facility. To increase our client's comfort, we offer a variety of holistic options. Noise cancelling headsets provide therapeutic music, we use aromatherapy to ease stress and anxiety, and offer hand massages during the trip.
AirCARE1 flies our aircraft under our own operating certificate. We are proud to say we have an outstanding safety record. We have experience in all phases of patient transport and pride ourselves on our many satisfied customers. The hallmarks of our service at AirCARE1 are customer service, safety, reliability, and value.
We provide medical transport to all ages, including the very young. Our neonate transport service is specifically designed for high acuity neonates. Our team is trained to stabilize and transport these infants, monitoring their condition the entire way. We have the equipment necessary to safely transport your fragile newborn, including a neonate isolette, Propaq monitor, and Cross Vent 2i. Of course, a family member can travel with the newborn as well.
At AirCARE1, we realize that not all people require transportation by air ambulance, even if they are ill. For these individuals, we offer a commercial travel companion service. This allows the individual to travel commercially with a medical escort provided by our company. A commercial travel companion offers a significant savings over the cost of air ambulance service, while providing safety and peace of mind for the patient and family.
If you are in need of air ambulance transportation in South America, we can help. We provide service to a number of areas in the country, including Argentina, Chile, Columbia, Ecuador, Guyana, Paraguay, Peru, Suriname, Uruguay, and Venezuela. Contact us today for a free quote.