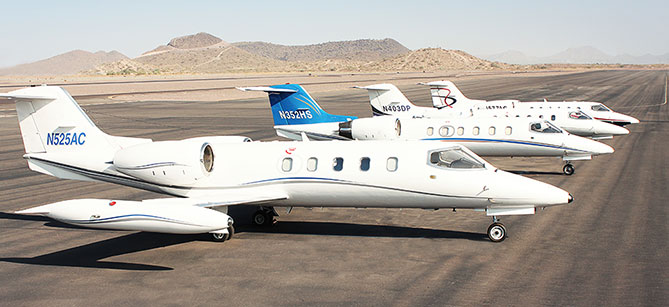 Welcome to AirCARE1, a different kind of air ambulance service. Our vision is of a different approach to medical air transport – one founded on the belief that providing the highest level of medical attention, combined with compassion and a holistic approach to CARE can transform the flight experience and provide an important sense of well-being for our patients and their family members.
We are committed in providing you with the highest quality medical CARE during this time of stress and vulnerability. We keep the process simple by being honest, having open and transparent communication, and providing you with a fair all-inclusive price without any hidden fees or long confusing contracts. Our team will CARE for you and your loved one as if you were family, and combined with our holistic patient care this brings comfort and compassion to the highest level. We believe in providing superior CARE in a pleasant and safe medical environment that will alleviate stress and give you peace of mind. We look forward to answering any of your questions as we help you through this process. Thank you in advance for considering AirCARE1!
AirCARE1 Differentiators
Founded by a critical care flight nurse, AirCARE1 is a certified woman owned business
Dually accredited by CAMTS and EURAMI, the most respected safety and patient care accrediting organizations worldwide
Utilizes a holistic approach to medical CARE that reduces stress and anxiety during flight
Owns and operate all aircraft to ensure they meet all safety and maintenance standards
Operates a unique proprietary loading ramp providing safe patient loading/unloading into the aircraft
Highly trained professional aviation and medical crews
Your Quote Includes
Transportation in a medically configured executive quality Lear jet with two ATP-rated pilots
A critical care-trained medical crew with ACLS (Advanced Cardiovascular
Life Support) certifications, your flight crew may consist of a: Physician, Registered Nurse, Paramedic / Respiratory Therapist. The appropriate medical crew will be selected based on the specific needs of the patient.
Advanced medical equipment in an airborne Intensive Care Unit
Bedside-to-bedside transfer for seamless medical care
Passenger Capability: One – two, depending on patient's condition
Luggage: Two small carry-on bags, no larger than 9 in. x 14 in. x 22 in.
Request a Quote
Please fill out the form below or call us at:
US: 1-877-760-7760
Int'l: 505-242-7760
CARE you can Trust
AirCARE1 is accredited by both CAMTS and EURAMI. These accreditations cover all aspects of medical transports from aircraft safety to patient care. Obtaining dual accreditations
from two of the oldest and most established accrediting organizations worldwide is rarely achieved in this industry and demonstrates our passion in providing superior patient care to the highest standards. Additionally, we own and operate a fleet of executive quality aircraft under our own Part 135 certificate. This allows us to have direct supervision over the quality of maintenance performed on our aircraft that has led a perfect safety record.
CARE with Comfort
In addition to superior medical care, our team embraces a holistic approach to our patient care that helps reduce any stress or anxiety for our patients during flight. Research has shown that music and touch are powerful stress relievers and promote relaxation. We offer our patients the opportunity to listen to therapeutic music through noise cancelling headsets, and receive calming hand massages with aromatherapy. These soothing measures reduce stress and contribute to peace of mind during the flight. We provide the highest level of compassion, comfort and care that adds to a sense of well-being for our patients.
CARE with a Purpose
Our purpose and passion is to provide the highest quality medical care and comfort during your air ambulance transport. Our aircraft are literally airborne ICU rooms, and are fully equipped and staffed to handle even the most critical of medical needs. Our team of highly trained professionals is committed to ensuring the best possible outcome for each one of our patients, from the tiniest of neonate, to the most critically ill adult.