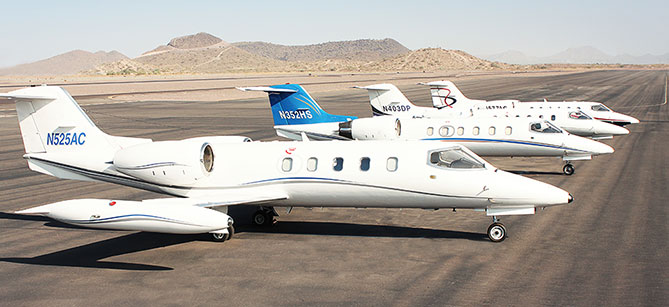 24/7 Argentina Medical Air Ambulance Service
When you or your loved one is in need of fast and safe air ambulance services in Argentina, you can rely on AirCARE1, the airborne medical rescue team that knows how to handle emergency ambulance aviation. AirCARE1's team of medical and aviation experts work 24/7 and are ready to respond to any medical transportation needs you may have.
Reliable Medical Air Ambulance in Argentina
We operate long-range air ambulance Learjet 35A's with airborne intensive care units – the fastest, most comfortable, and safest patient air transportation option. We have dual accreditation from the European Air Medical Institute (EURAMI) and the Commission on Accreditation of Medical Transport Systems (CAMTS) which is a rarity among air ambulance providers.
At AirCARE1, we transport patients in Argentina to many destinations either within Argentina or globally to the United States, Central America, South America, Mexico and Canada. Our team of aviation and medical professionals will fly to your preferred location and are able to access a variety of different airports across Argentina.
LifePort Patient Care System
Patients who need intensive medical care on the way to their destination will be provided the highest quality care on our fully-equipped, modern, airborne critical medical care units. Our aircraft are uniquely equipped with our custom-made LifePort Patient Care System which includes the following:
A thicker 4-inch mattress pad
A monitor bracket attached to the stretcher for securing the patient monitoring equipment
An adjustable knee lift
This customized LifePort patient care system, built to our specifications, includes many unique features not commonly seen in the industry. We are the ONLY air ambulance company in the nation with a upgraded to a thicker 4-inch mattress pad for increased patient comfort (industry standard is 2 inches). We can provide this enhanced level of equipment and support as our Lear 35A aircraft has been modified exclusively for AirCARE1's needs.
Enhanced Patient Comfort and Holistic Care
AirCARE1 has elegant, executive class interiors that provide unmatched comfort as well as in-flight entertainment. In addition, we provide patients and their loved ones with a variety of holistic care techniques to ensure the comfort of our patients. Our patients will be provided with noise-resistant headphones, hand massages and aromatherapy to name just a few. You can be sure that the loved one you entrust to our care will be comfortable during their flight and will arrive safely at their destination.
Quick, Coordinated Air Medical Rescue Services
We know that time is of the essence when seeking medical transportation. Our team of Flight Coordinators at AirCARE1 are available 24/7 to take your call. If you prefer to contact us by email, we will respond to your inquiry within hours to ensure you have all of the information you need to choose the right medical transportation option for yourself or your loved one.
AirCARE1's experienced medical staff will help you coordinate the following as you research and plan your medical transportation:
Complete bedside-to-bedside care from the transport location to the patient's final destination
Helping arrange ground transportation to and from our aircraft
Coordinating with your insurance company on your behalf
Booking a room at the receiving medical facility
To receive a free no obligation quote for AirCARE1's medical transportation services in Argentina, please call 1-877-760-7760 (505-242-7760 internationally), or click here to request a quote.
About Argentina
Argentina is the largest Spanish speaking country in the world and is often referred to as the most European country in Latin America. The European portions of Argentine society are due to a wave of immigration that followed the Spanish colonization of Argentina in the 16th century and lasted all the way up to the 1900's that consisted of migrants originating from Spain, Italy, Germany, and France. The influence of these immigrants can be seen throughout the country in Argentina's love of Italian pasta, its French architecture, and Argentinean Tango with its roots in Spanish guitar melodies. Argentina also has strong cultural ties to its cowboy, or guacho, history and holds up cattle ranching, large barbeques, and beef as national icons.
The Argentinean Peso is the official currency of the country so it's important to exchange dollars for pesos upon arrival along with purchasing an electrical outlet adapter to fit Argentina's European style outlets. Almost 50% of Argentineans claim to speak English; however, Spanish is still the official and most widely spoken language so don't expect to always find an English speaker on the street. While the rate of violent crime in Argentina is lower than in most other Latin American countries, petty theft is still common and so are muggings and fraud so be careful and alert when it comes to protecting your valuables. Political protests can also occur quite often and as a foreigner it is better to just avoid them since they can quickly turn violent. In case you do run into any trouble, it's smart to prepare for your visit beforehand by visiting both www.ustia.org to obtain travel insurance and the website for the US Embassy in Buenos Aires along with registering for their Smart Traveler Enrollment Program at step.state.gov. Stay safe and enjoy Argentina's "crisol de razas," or melting pot of cultures.
Embassy Contact Information
U.S. Embassy Buenos Aires
Av. Colombia 4300
(C1425GMN) Buenos Aires
Argentina
Telephone: +(54)(11) 5777-4533
Emergency After-Hours Telephone: +(54)(11) 5777-4873 and during working hours +(54)(11) 5777-4354
argentina.usembassy.gov