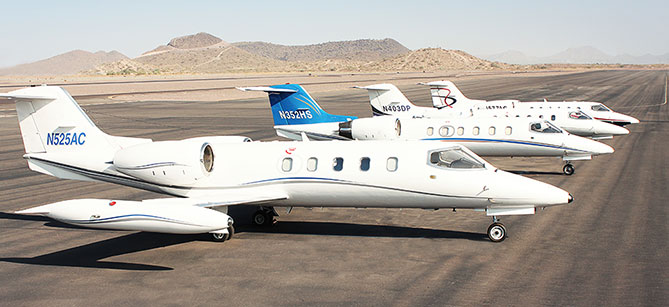 From the beauty and majesty of the Galapagos Islands to the bustling capital of Quito, many people from around the world visit Ecuador every year. Whether you come to this Central American country for leisure or business purposes, you will likely be struck by the rich culture and vibrant lifestyle. There is much to see and do here, so much so that it can definitely wind up being a trip that you will remember for a lifetime. As with any location anywhere on the face of the planet, however, accidents can happen at any time. Much of Ecuador is remote and hard to reach, so having the safety of an air ambulance service can provide that peace of mind that you and your loved ones need during such a perilous and uncertain time.
The Benefits Of Our Air Ambulance Service
In addition to speed, air ambulances are able to access remote regions of Ecuador that are often not easily accessible to other modes of transportation. An Air Ambulance is equipped with life saving medical equipment that can literally mean the difference between life and death. One does not have to wait until arriving at a capable hospital in the region for treatment, as the process can begin on the plane ride.
No matter what your ailment might be, our air ambulance service in Ecuador can begin to provide holistic care to the patient and family members that help the healing process along. It may be that you want to return to your home country as quickly as possible in order to receive the long-term treatment and care that your injury requires. An air ambulance can be quickly dispatched to your location almost anywhere in Ecuador. The arrangements will then be made for a quick, comfortable, and efficient trip to the destination that you require.
Reasons To Consider Flying with AirCARE1
Ground based medical personnel and ambulances are great, but they do not meet the needs of every situation. There are occasions when the treatment you or your loved one needs is simply unavailable in Ecuador. This is exactly what AirCARE1's air ambulance service can provide. The trained staff on board understands how to deal with many injuries and emergencies that can happen in route. They will be there every step of the way to assist in any way possible until you arrive at the location best able to handle your unique situation.
An air ambulance is also able to give you and your family a much smoother ride than would be possible over Ecuador's often bumpy network of roads. Couple this with the enhanced comfort that is encountered on board, and there really is no better way to begin the recovery and treatment process than via an air ambulance. AirCARE1's state of the art equipment will provide that extra layer of protection and peace of mind that you will need.
Airports We Fly To in Ecuador
Looking for an air ambulance in Ecuador? AirCARE1 provides air ambulance and medevac service to many cities in Ecuador. Here are just a few of the airports in Ecuador that we fly to:
Guayaquil, Ecuador; Guayaquil/Jose Joaquin De Olmedo Intl Airport
Latacunga, Ecuador; Latacunga/Cotopaxi Intl Airport
Manta, Equador; Manta/Eloy Alfaro Intl Airport
Quito, Ecuador; Quito Mariscal Sucre International Airport
Quito, Ecuador; New Quito International Mariscal Sucre Airport
About Ecuador
Ecuador is a diverse country with a rich legacy of Native American and Spanish cultural traditions. The official language of Ecuador is Spanish and the predominant religion Catholicism and so it is easy to see that the nation's colonial heritage is strong. However, the Ecuadorian people still have clung on to many of their traditional beliefs from Pre-Colombian life and have created Ecuador's unique culture by intermingling local Incan and tribal ideas in with Spanish and Christian values. As an example, Ecuador's national holidays have Catholic roots but feature a variety of traditional songs, dances, and festivities from the country's Native American History. To go along with this wide variety of people and cultures there is also a wide variety of animal and plant life in Ecuador; the country is even known to have the greatest biodiversity per square mile in the world. This wide variety of wildlife is because of the variations in climate between Ecuador's four distinct geographical zones: the Coastal Region in the west, the Amazon Basin in the east, the mountainous Andes that run from north to south through the center of the country, and the famous Galapagos Islands off the coast of the mainland. There is little seasonal variation in weather throughout the country because of Ecuador's location on the equator and so the temperature rarely climbs higher than 90 °F or falls lower than 40 °F.
Ecuador uses the US dollar as its official currency and the standard electrical outlet is the same voltage and shape as those used in the United States. In addition, currently there is no visa required to travel to Ecuador as a tourist for less than ninety days making visiting the country a little less easier. At the same time, be aware of the health risks of traveling to a foreign country and look into ways to prevent contracting foreign disease such as receiving immunizations beforehand and protecting yourself against bug bites that may transfer disease. Keep in mind that crime and theft from Americans is common in Ecuador and so you should consider registering with the US government's Smart Traveler Enrollment Program on their website at step.state.gov in case anything does go wrong. Also make sure to have the contact information for the US Embassy in Quito and Consulate in Guayaquil handy while traveling in case you need to contact the embassy in an emergency. Finally, obtaining traveler's insurance is also a good idea and can cover the cost for medical expenses, emergency ambulance trips, or replacement of lost luggage if your visit to Ecuador doesn't go as planned. The US Travel Insurance Association's website at www.ustia.org can be a great place to start searching for insurance.
Embassy Contact Information
U.S. Embassy Quito
Ave. Avigiras E12-170 y Ave. Eloy Alfaro (next to SOLCA)
Quito, Ecuador
Telephone: +(593)(2) 398-5000
ecuador.usembassy.gov/
U.S. Consulate General Guayaquil
Calle Santa Ana y Av. Jose Rodriguez Bonin
Sector San Eduardo, Guayaquil, Ecuador
Telephone: +(593)(4) 371-7000
guayaquil.usconsulate.gov/