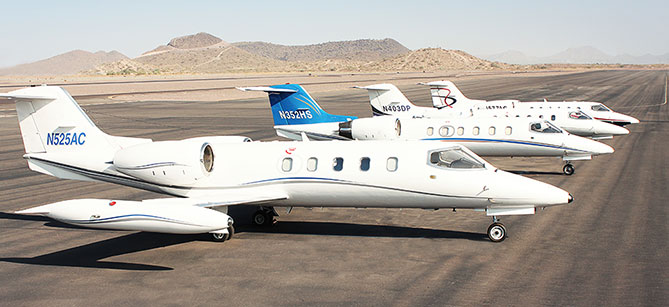 Do you require fast transportation for an ailing hospital patient to or from Colombia? Or do you seek to airlift a neonate requiring constant medical assistance in Barranquilla from a clinic to a health care facility in another location? Depend upon our reliable Colombia air ambulance service to assist you. AirCARE1 helps patients and their families travel by air internationally, or within Colombia.
Important Life-Saving Services
Everyday, people in Colombia experience medical issues which may require rapid air ambulance service. Whether you need assistance as a patient, or you seek to help a family member or loved one reach health care facilities in another city, you can rely upon a full range of skilled, caring medical staff when you contact AirCARE1.
Just consider some of the advantages we offer:
Reliable Air Medical Transport
Travel Companions to Assist Ailing or Disabled Patients Traveling on Commercial Flights
Well Equipped Specialized Air Ambulance Services For Babies, Seniors, Children, People Injured in Recreational Accidents, and more
AirCARE1 owns its own fleet for Learjets for reliable service
Offering holistic care for an improved flight experience
We furnish air ambulance services for patients requiring specialized neonatal, pediatric, geriatric or bariatric care, for instance. When a medical emergency occurs requiring prompt transport to, from or within Colombia, call us for a free quote!
From Routine Services to Fast Air Ambulance Transport
We supply a complete spectrum of dependable air ambulance services throughout the nation of Colombia. Our company serves the entire Western Hemisphere, as well as Europe and Asia. Use us to obtain:
Air ambulance services for patients requiring specialized transport en route to a medical facility.
Screened, professional companions to escort patients requiring care or medical supervision on commercial flights;
The rapid relay of medical samples, vaccines and other biomedical products and supplies;
Your Link to Well-Equipped Medical Facilities
AirCARE1 provides experienced, professional pilots and staff members with medical skills and training. Our personnel assist patients around the world. We can help people in Colombia reach health care facilities equipped to handle specific types of cases.
For example, if your family member falls ill while visiting Colombia and requires medical attention in the United States, we can help ensure that patients travel comfortably to their destination. Additionally, call upon our services to assist you in relocating an ailing patient from a rural hospital or nursing home in Colombia to a specialized care venue in a larger city.
Clinics sometimes do not possess the equipment and trained personnel required to handle complex medical cases over the long term. Use our transport services to obtain the rapid relay of samples to other locations for testing. We fly into 14 different airports in Colombia!
Contact Us Today for a Free Quote
If you have a question about the availability of any of our air ambulance services, contact us for additional information. We strive to provide fast, accurate assistance. Contact us today for a free quote!
Colombia Airports we Fly To
Looking for an air ambulance in Colombia? AirCARE1 provides air ambulance and medevac service to many cities in Colombia. Here are just a few of the airports that we fly to:
Barranquilla, Colombia; Barranquilla/Ernesto Cortissoz Intl Airport
Bogota, Colombia; Bogota/El Dorado International Airport
Cartagena, Colombia; Cartagena/Rafael Nunez International Airport
Cali, Colombia; Cali/Alfonso Bonilla Aragon Airport
Leticia, Colombia; Leticia/Alfredo Vasquez Cobo Airport
Medellin, Colombia; Medellin/E. Olaya Herrera Airport
Medellin, Colombia; Medellin – Rionegro/Jose Maria Cordova Airport
Pasto, Colombia; Pasto Antonio Nariño Airport
Pereira, Colombia; Pereira/Matecana International Airport
Popayan, Colombia; Popayan/Guillermo Leon Valencia Airport
Riohacha, Colombia; Riohacha/Almirante Padilla Airport
San Andres Isl, Colombia; San Andres Gustavo Rojas Pinilla Airport
Santa Marta, Colombia; Santa Marta/Simon Bolivar Airport
Valledupar, Colombia; Valledupar/Alfonso Lopez Pumarejo Airport
About Colombia
Colombia traditionally has been avoided as a tourist destination due to its infamous drug trafficking but has gradually become safer as a travel destination over the last decade and is now a popular vacation spot. Thanks to new laws being passed and increased pressure on drug cartels, drug trafficking has dwindled and is now only prevalent in isolated rural areas of the country. Colombia's vibrant landscapes are now safely accessible in many areas and visitors can see the high mountain peaks near Bogota, the lush Amazon, and both the Pacific and Caribbean Coasts without worry. Colombia is a diverse country with populations of African, European, and Native American descent but Spanish is still the official language of Colombia and only certain small communities speak indigenous languages. The country is famous for its love of salsa dancing and its music style that pairs Latin melodies with African and Indigenous rhythms and shows off Colombia's cultural history and heritage.
When traveling to Colombia, dollars will need to be exchanged for Colombian Pesos upon entering the country and this should be done inside an established bank or business and not with street vendors who may rob you or provide counterfeit currency. Although Colombia has made great strides in improving the country's safety and stability, crime is still common in inner city and rural border areas so it is important to be wary. Look into Traveler's Insurance at www.ustia.org since it can reimburse you for lost or stolen items along with unforeseen medical costs. Also keep the contact information with you for the US embassy and view their warnings about crime and dangerous areas of the country by visiting their website at bogota.usembassy.gov. Finally, consider registering with the US government's STEP program at step.state.gov in order to inform the embassy of your stay in Colombia.
Embassy Contact Information:
U.S. Embassy Bogota
Calle 24 Bis No. 48-50
Bogotá, D.C. Colombia
Telephone: +(57) (1) 275-2000
After Hours Emergency Telephone: +(57) (1) 275-2701
bogota.usembassy.gov