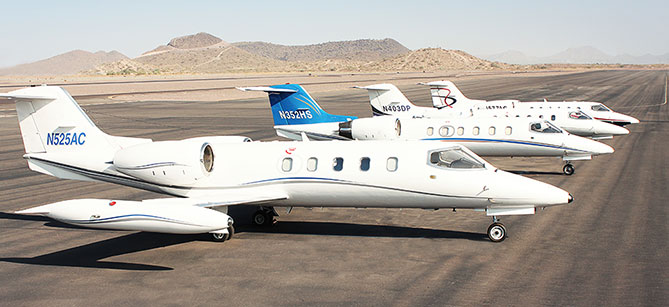 Looking for an air ambulance in Central America? AirCARE1 provides air ambulance and medevac services to all countries in Central America. Click on a country below to learn more:
Central America Air Ambulance Services
Are you in Central America and in need of an air ambulance? At AirCARE1, we provide long range air ambulance and medical evacuation services to countries around Central America, including Belize, Panama, Costa Rica, El Salvador, Guatemala, Honduras, and Nicaragua. Dually accredited by both the Commission on Accreditation of Medical Transport Systems (CAMTS) and European Air Medical Institute (EURAMI)- a rarity and true honor- AirCARE1 is committed to the highest standards of care for patients.
What Sets Our Team Apart From the Rest
Utilizing a fleet of impeccably maintained Learjet 35A's- the industry choice for airborne intensive care units- our licensed air ambulance service transports patients safely and comfortably to a variety destinations worldwide, including the United States, Canada, and both Central and South America. Our Learjets have a range of 2125 nautical miles and can ascend above inclement weather to more than 40,000 feet. Each air ambulance is sent out on missions with two experienced pilots who have received training at the world renowned Flight Safety school in Tucson, Arizona, in addition to having 3000+ hours of flight under their belts. Our continually trained and highly qualified team of medical professionals is made up of the best emergency trauma nurses, paramedics, and physicians. The AirCARE1 team is well-versed in every aspect of the patient transport procedure, demonstrated by an outstanding safety record.
Who We Serve and How It's Done
As a committed air ambulance team, our professionals work to guarantee the safety and comfort of all patients, no matter what harm or illness has befallen them. AirCARE1 is pleased to offer services to anyone requiring help, including but not limited to: neonates, geriatrics, pediatrics, and bariatrics. The patient's situation will be detailed and assessed when booking the ambulance, so that medical professionals can adequately prepare to treat him/her.
If you or a loved one requires an air ambulance while in Central America, our company can provide a quote within 30 minutes of your call. We pride ourselves on efficiency and respecting the time-sensitive nature of our clients' requests, and promise to work through the flight confirmation process as quickly as possible. Upon arrival at the desired pick-up location, our friendly staff escort the patient and his/her traveling companies (including your beloved pets) to the aircraft for immediate departure.
In-Flight Patient Care That Goes Above and Beyond
At AirCARE1, we recognize that undergoing a medical evacuation can be a scary and stressful experience. Trust and comfort are key to our innovative care approach, and controlling certain aspects of the environment helps to reduce patient anxiety. In order to relieve our patients' worry and keep them calm and relaxed, our dedicated staff employ holistic relaxation techniques such as hand massages, aromatherapy, and noise-cancelling headsets. Coupled with the executive quality interior design of the plane, patients and their families are able to relax during transport. On long-haul flights, our carriers provide in-flight movies to ensure a stress-free journey and provide the opportunity for the patient to rest comfortably until transport is complete.
If you are in need of transportation to or from the Central America region, call AirCARE1 today for a free quote.