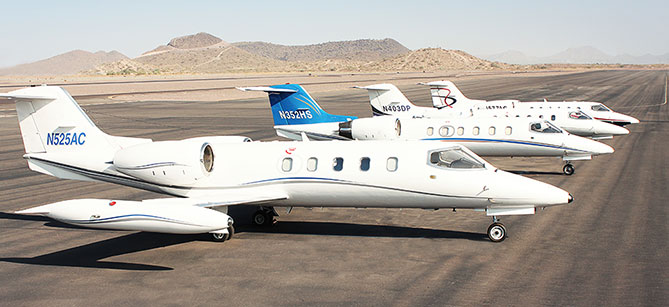 No one wants to think about a traumatic event that would require emergency services happening to one of their loved ones. However, these emergencies do happen, and it is extremely important to be prepared when they do. AirCARE1 is an international air ambulance service that provides air ambulance and medical evacuations services to many locations in Guatemala. AirCARE1 prides itself in not only getting their patients to the required destination faster and safer, but also in providing their patients with holistic care that makes them feel as secure and comfortable as possible.
AirCARE1 has received rare dual accreditation by both the Commission on Accreditation and Air Transport Systems and the European Air Medical Institute. Our hardworking medical team of critical care nurses, paramedics, respiratory therapists and physicians have the highest standards of medical and professional service. We transport a wide range of patients, from neonates to adults, and work tirelessly to ensure that each patient experiences the utmost level of comfort possible during their journey. Noise canceling headsets, hand massages, aromatherapy and therapeutic music are just a few of the techniques these medical professionals utilize to make their patients in Guatemala feel at ease. With an outstanding safety record, AirCARE1 is proud to serve patients in Guatemala.
In Guatemala, our team strives every day to live up to our mission, "Do what is right for our patient at all times as we transport them with exceptional care equal to or better than the best premiere medical facility." Those in the country of Guatemala who are in immediate need of medical attention can rest assured that AirCARE1 will be there to make your journey as smooth as possible. AirCARE1 operates internationally so we are no stranger to helping tourists as well as locals. We treat all patients with the highest quality of respect, and you can expect to get the same quality level of medical attention during your flight as you would back home.
There are a wide range of reasons you should choose AirCARE1 as your emergency transport provider in Guatemala. AirCARE1 is fully licensed and and up to date with all regulations and requirements for flights in Guatemala. We fly to multiple cities/airports, and always come fully equipped with a highly trained crew, a top of the line efficient aircraft, quality patient care systems and continuous monitoring systems. We have been selected by the International Assistance Group as a preferred provider, and are only the second air ambulance company to receive such recognition in the United States.
No one wants to go through the traumatic experience of needing emergency services. This experience can be increasingly frightening if you are in a country that is unfamiliar to you. AirCARE1 strives to make your trip as pleasant and relaxing as possible during your trip and will add peace of mind to an often difficult situation. Call us today to receive a free quote.
Airports We Fly to in Guatemala
Looking for an air ambulance in Guatemala? AirCARE1 provides air ambulance and medevac service to many cities in Guatemala. Here are just a few of the airports that we fly to:
Guatemala City Air Ambulance: Guatemala City, Guatemala – Guatemala City/La Aurora International Airport
About Guatemala
The country of Guatemala is unique in that indigenous peoples make up over 40% of the population which ensures that many native languages and cultures are well preserved even now. The country is consistently growing in popularity as a travel destination due to this Native American culture in addition to Guatemala's beaches, volcanoes, colonial architecture, and Mayan ruins. Perhaps the most famous destinations in Guatemala are the city of Antigua and the ruins of Tikal which both speak of the nation's rich history: Antigua is the former capital of Guatemala that has retained its colonial architecture and charm through the years without being swallowed in urban development like many other colonial capitals while Tikal is the largest series of excavated Mayan ruins in the country and show off the grandeur of the country's ancient Mayan civilization.
The Quetzal is the official currency of Guatemala and while dollars are accepted in many tourist areas, it is often wise to carry some local bills with you. Spanish is widespread but is often the second language learned by many natives after their indigenous tongue. It is important when around these locals to be aware of and respectful of their customs because some visitors have been threatened in the past after accidentally trespassing on ground considered sacred by the indigenous peoples. It is common in rural areas for local children to be threatened or kidnapped and so locals strongly dislike people taking pictures of or approaching their children. Respect the locals' way of life and you should find them friendly and inviting. However, there is still violent crime and theft and visitors are at risk even in tourist areas such as Tikal or Antigua. For safety reasons, the US Embassy recommends that American citizens avoid using ATM machines due to the danger of your pin being stolen and recommends not riding the "chicken buses" that function as public transportation for the country. The Embassy also suggests registering with their Smart Traveler Enrollment Program at step.state.gov and advises travelers to keep the Embassy's phone number with them in case of emergencies. Travelers insurance is always recommended and can be found at www.ustia.org. Additional, the government of Guatemala provides a specialized tourist safety agency and police force called PROATUR that can provide safety guidelines and even an escort for hire while traveling in dangerous areas, visit their websites at http://www.visitguatemala.com/en and proatur.visitguatemala.com/en.
Embassy Contact Information
U.S. Embassy Guatemala
Avenida Reforma 7-01, Zona 10
Guatemala City, Guatemala
Telephone: +(502) 2326-4000
Emergency After-Hours Telephone: +(502) 2331-2354
guatemala.usembassy.gov