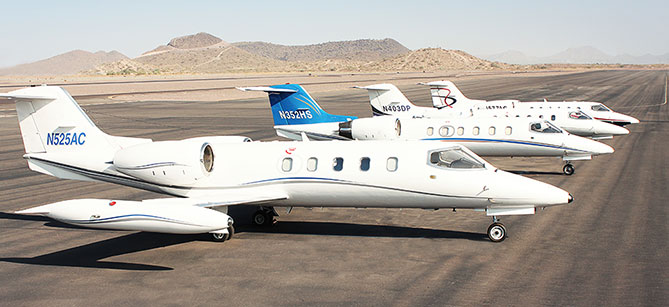 With so much to see and do in the Central American nation of Panama, it is little wonder that so many people from around the world go there to visit every year. With so much of the country surrounded by mountainous terrain, however, quality access to medical care can be lacking. For expats living in the country, serious ailments may be better taken care of outside of Panama. In addition, visitors may encounter the need for life saving and rapid transport to a medical facility equipped to handle them. The best option in either of these scenarios may very well be an air ambulance.
Features of AirCARE1's Air Ambulance Service in Panama
When a loved one is in urgent need of quality medical care, speed is often of the utmost importance. Getting to a well equipped hospital in Panama can be quite difficult given the remote region that most of the country is situated in. Many people, for example, travel to this beautiful to view the idyllic volcanos that dot its landscape. The potential for a medical emergency exists, yet it is often difficult for a ground based ambulance to get there with any type of speed. An air ambulance can come in and provide comfortable transport to a hospital that is more than ready to help the healing and recovery process along.
Holistic Care Begins the Moment the Plane Lifts Off
If you have a family member or loved one in need of assistance, getting them to their final destination in comfort may be the most important thing you can do for them. Not only can an air ambulance accomplish just that, it can also begin the recovery and healing process. Your air ambulance will arrive fully equipped with state of the art medical equipment. It will also arrive with trained medical personnel who will immediately begin to assess the situation, work with the patient, and provide holistic care that incorporates the family all at the same of time. This peace of mind and quality of care can go a long way towards maximizing the possibility that your loved one will fully recover from what has stricken them while traveling in Panama.
Whether you want to get to the capital of Panama City as quickly as possible, or if you wish to return to the comfort and safety of your home country. An air ambulance will arrive on scene and make sure that you get where you need to go. There is room on board for friends or family members, if the situation allows for it. In the end, you can be assured that if any medical emergency were to arise in route, the equipment and expertly trained medical staff on board will be able to handle any situation until arriving at the final destination.
If you or someone you love is in need of an air ambulance service in Panama, contact us right away to get a free quote.
Airports We Fly To in Panama
Looking for an air ambulance in Panama? AirCARE1 provides air ambulance and medevac service to many cities in Panama. Here are just a few of the airports in Panama that we fly to:
Panama City, Panama; Tocumen International Airport
Balboa, Panama; Panama Pacifico (howard) International Airport
About Panama
The whole country of Panama is contained in just a small strip of land that connects North and South America and this unique geography has allowed Panama to carve out its own niche on the international scale. Ever since the construction of the famous Panama Canal in the early 20th century Panama has acted as the doorway between the Caribbean Sea and Pacific Ocean by allowing ships and trade goods to pass through the country. Due to the large volume of trade that is handled by the country, Panama has developed more quickly than many of its neighbors and now has the second largest economy in Central America and is the most urbanized society. Additional, the Panama Canal and the geographic location of Panama have allowed the country to act as a bridge between the cultures of North and South America while also bringing in Caribbean and Asian influences to create a blended nation with the marks of a variety of world cultures.
The United States has had an especially large influence on Panama and this is evidenced by local businesses accepting US dollars alongside the Panamanian Balboa which is locked in a 1:1 exchange ratio with the dollar. Panama also uses similar electrical outlets to the US and English is surprisingly common as a second language in the metropolitan area around Panama City and the Canal. While the developed areas around Panama City are fairly safe and easy to visit, you should be aware that the more isolated areas of the country can present serious danger. Many beaches have unsafe currents near the shore and boats often transfer narcotics from Colombia just off the coast. The isolated Darien Province near the border of Colombia and the northern shore in the area known as the Mosquito Gulf should also be avoided due to drug trafficking. Since you never know when you might run into trouble, it is smart to look into travel insurance and also register with the Embassy's Smart Traveler Enrollment Program before you leave, visit www.ustia.org and step.state.gov for more information on these services.
Embassy Contact Information
U.S. Embassy Panama
Avenida Demetrio Basilio Lakas,
Building No.783
Clayton, Panama
Telephone: +(507) 317-5000
panama.usembassy.gov