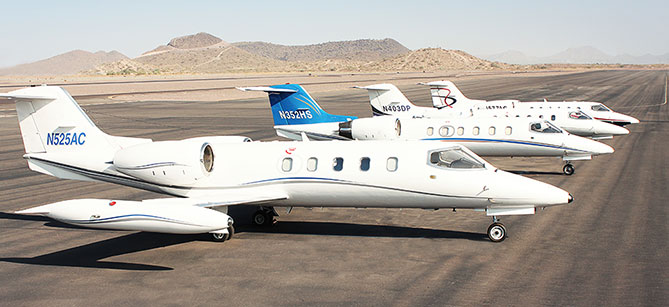 AirCARE1 offers premier air ambulance and medevac services utilizing the most advanced technology on each of our airborne intensive care units. We own our fleet of air ambulance aircraft and serve patients across Wyoming with our exceptional medical care, safety record and service.
Every experience onboard is carefully organized to provide the highest level of care and comfort. A two-person medical team oversees care during the flight, employing advanced, specialized technology. Our pilots are required to complete annual safety training to maintain our exceptional safety standards. The medical team, which is comprised of nurses, paramedics, physicians, and respiratory therapists, have years of training and experience in critical patient care. All of our patients receive compassionate, thorough, and dedicated medical care on every flight.
In addition to our state-of-the-art medical care, we further enhance the patient experience through holistic care. Aromatherapy, music, and hand massages are offered to all patients to provide a relaxing experience. Noise cancelling headphones are also used to help reduce anxiety during the flight. In-flight entertainment is also provided to ensure patients and those traveling with them are comfortable and relaxed during the flight.
AirCARE1 has received dual accreditation from the Commission on Accreditation of Medical Transport Systems (CAMTS) and the European Air Medical Institute (EURAMI). The honor of being awarded dual accreditation is rare for an air ambulance service, and further shows our commitment to the highest safety standards.
Flights can be scheduled to travel to or from many cities in Wyoming and patients can be transported both nationally and internationally. We currently service the following airports listed below. To request a free no obligation quote, please click here or call us today at 877-760-7760.
Destinations We Fly To
Looking for an air ambulance in Wyoming? AirCARE1 provides air ambulance and medevac service to many cities in WY. Here are just a few of the airports in Wyoming that we fly to:
Afton, WY United States; Afton Muni Airport
Alpine, WY United States; Alpine Airport
Big Piney, WY United States; Miley Memorial Field Airport
Buffalo, WY United States; Johnson County Airport
Casper, WY United States; Casper/Natrona County International Airport
Cheyenne, WY United States; Cheyenne Regional/Jerry Olson Field Airport
Cody, WY United States; Yellowstone Rgnl Airport
Cowley, WY United States; North Big Horn County Airport
Dixon, WY United States; Dixon Airport
Douglas, WY United States; Converse County Airport
Dubois, WY United States; Dubois Municipal Airport
Evanston, WY United States; Evanston-Uinta County Burns Field Airport
Gillette, WY United States; Gillette-Campbell County Airport
Greybull, WY United States; South Big Horn County Airport
Guernsey, WY United States; Camp Guernsey Airport
Hulett, WY United States; Hulett Muni Airport
Jackson, WY United States; Jackson Hole Airport
Kemmerer, WY United States; Kemmerer Muni Airport
Lander, WY United States; Hunt Field Airport
Laramie, WY United States; Laramie Regional Airport
Lusk, WY United States; Lusk Muni Airport
Newcastle, WY United States; Mondell Field Airport
Pine Bluffs, WY United States; Pine Bluffs Muni Airport
Pinedale, WY United States; Ralph Wenz Field Airport
Powell, WY United States; Powell Muni Airport
Rawlins, WY United States; Rawlins Muni/Harvey Field Airport
Riverton, WY United States; Riverton Rgnl Airport
Rock Springs, WY United States; Rock Springs Sweetwater County Airport
Saratoga, WY United States; Shively Field Airport
Sheridan, WY United States; Sheridan County Airport
Torrington, WY United States; Torrington Muni Airport
Worland, WY United States; Worland Municipal Airport