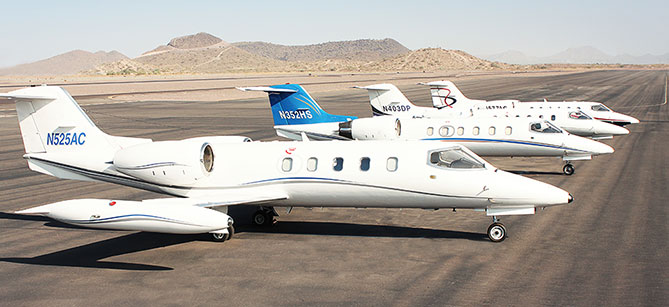 Certain emergencies may arise that require the assistance of an air ambulance for either oneself, a family member, or a friend. You may rest assured that AirCARE1 is here to help in your time of need. We provide fast and safe medical transportation centered around holistic care and state of the are medical equipment. AirCARE1 has been awarded dual accreditation by CAMTS (Commission on Accreditation of Medical Transport Systems) and EURAMI (European Aeromedical Institute) which demonstrates our diligence to promote higher standards of service in patient care.
Added Comfort Through Holistic Care
AirCARE1 provides many comforts for patients who have entrusted us with their safe transportation and customized care. Aside from the necessary medical attention during travel, we provide a variety of holistic treatments that reduce stress and make for a more comfortable travel experience. These amenities include in-flight entertainment, noise-canceling headphones, hand massages and aromatherapy. The interior of our Learjets are equipped with elegant, first-class style interiors that promise a more enjoyable and comfortable ride.
How AirCARE1's Air Ambulance Services Work
The cost of service depends on the flight length as well as a few other factors. Requesting a free, no obligation quote helps one obtain peace of mind as to what the exact flight cost will be. We will provide you with an easy to understand cost breakdown that details any out-of-pocket expenses and even work directly with your insurance company. When you obtain a quote, the quote also includes ground transportation, aircraft cost, medical crew and any additional fees, such as international fees. Our services launch quickly; typically two hours or less after AirCARE1 receives all the proper authorizations.
What's Included
Services offered include twenty-four-hour dispatch and bedside to bedside care. Also provided is the arrangement of all ground transportation and as mentioned, coordination with your insurance company. Help with finding a room at the receiving facility is also provided, as well as a post-flight follow-up. We are also happy to offer you advice on air transportation use as we realize it can be hard to know what the right questions are to ask when searching for an air ambulance company.
Safety and Training
AirCARE1's pilots receive extra training that has a direct focus on medical terminology, physiology, and training in assessing the level of care for the individual patient. All pilots require having at least three thousand hours of flying time. Safety is of utmost importance, of course, and it is our highest priority. AirCARE1 is fully licensed and you may feel safe knowing of our exceptional safety record. All of our Learjet aircraft used require mandatory, rigorous inspections. AirCARE1 requires more than the minimum that the Federal Aviation Administration demand, to ensure that needs are not just merely met, but exceeded.
AirCARE1 is a leading medical air service provider that one can depend on when there is a need for specialized medical transportation to or from Oregon. Highly trained staff promise to use their extensive training, experience, and expertise to provide the best, customized care for the patient at hand. Call us today or click here for a free, no obligation quote.
Oregon Airports We Fly To
Looking for an air ambulance in Oregon? AirCARE1 provides air ambulance and medevac service to many cities in OR. Here are just a few of the airports in Oregon that we fly to:
Astoria, OR United States; Astoria Regional Airport
Aurora, OR United States; Aurora State Airport
Baker City, OR United States; Baker City Municipal Airport
Bend, OR United States; Bend Muni Airport
Burns, OR United States; Burns Muni Airport
Christmas Valley, OR United States; Christmas Valley Airport
Condon, OR United States; Condon State Pauling Fld Airport
Corvallis, OR United States; Corvallis Municipal Airport
Denmark, OR United States; Cape Blanco State Airport
Eugene, OR United States; Mahlon Sweet Field Airport
John Day, OR United States; Grant Co Rgnl/Ogilvie Field Airport
Klamath Falls, OR United States; Klamath Falls Airport
La Grande, OR United States; La Grande/Union County Airport
Lakeview, OR United States; Lake County Airport
Madras, OR United States; Madras Municipal Airport
Mc Dermitt, OR United States; Mc Dermitt State Airport
Mcminnville, OR United States; Mcminnville Municipal Airport
Medford, OR United States; Medford/Rogue Valley International Airport
Newport, OR United States; Newport Muni Airport
North Bend, OR United States; Southwest Oregon Regional Airport
Ontario, OR United States; Ontario Muni Airport
Pendleton, OR United States; Eastern Oregon Regional Pendleton Airport
Portland, OR United States; Hillsboro Airport
Portland, OR United States; Portland International Airport
Prineville, OR United States; Prineville Airport
Redmond, OR United States; Roberts Field Airport
Roseburg, OR United States; Roseburg Rgnl Airport
Salem, OR United States; Mcnary Field Airport
Scappoose, OR United States; Scappoose Industrial Airpark Airport
Sunriver, OR United States; Sunriver Airport
The Dalles, OR United States; Columbia Gorge Rgnl/The Dalles Muni Airport