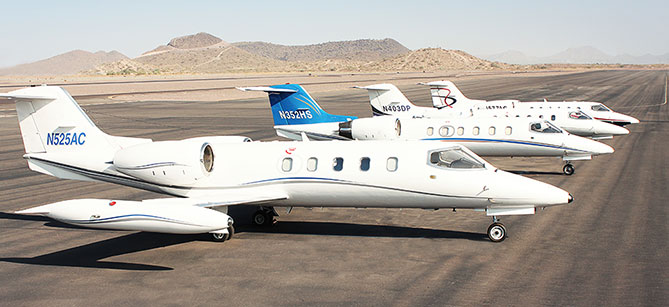 Time is of the essence when a medical emergency happens to you or a loved one; the sooner you can get to a hospital, the better the chances of survival or recovery will be. You may also just need specialist care as you are transported to a hospital in non-emergency situation where an ambulance journey in a car would take too long or wouldn't be possible. That's why you can trust AirCARE1 to be there for you in your time of need when you're traveling to or from Oklahoma.
How AirCARE1 Can Assist You
AirCARE1 offers emergency air ambulance and medical evacuation services in Oklahoma, with the ability to land at airports and airfields throughout the state. Our staff are courteous, compassionate, and dedicated to ensuring that you receive the best possible care while en route to the hospital. AirCARE1 also provides air ambulance services for those living in remote areas in Oklahoma who need specialist medical care during their trip.
The medical flight staff consists of nurses, physicians, paramedics, and respiratory therapists, all of whom have been trained in the unique challenges of providing critical assistance on air transport. Overseen by a two-person medical team, the AirCARE1 staff are skilled and sensitive to your needs. We also pride ourselves on our high standards for flight quality and safety – our pilots are required to undergo annual safety training to ensure that we can give you as smooth a flight as possible.
Our staff are trained to make sure that your flight with us is comfortable as well as safe, offering hand massages, music, and aromatherapy to create a calming environment. In-flight entertainment is also available to keep your mind off the journey, and we can take care of food considerations as well, both for you and for your loved one who is receiving treatment.
An Air Ambulance Service You Can Trust
We are a preferred provider of the International Assistance Group, and are one of two US companies to receive this accolade. In addition, AirCARE1 is accredited by the European Air Medical Institute (EURAMI) and the Commission on Accreditation of Medical Transport Systems (CAMTS)
In the moments that matter the most, rest assured you can trust AirCARE1 to get you or a family member to your final destination safely and comfortably. We can schedule an air ambulance service in an emergency or at your convenience, and can transport you within Oklahoma, to other US states, and even internationally. Our staff can help you with all the logistics so you don't have to worry about anything while you're flying with us.
If you would like to receive a free quote, please contact us by clicking here or calling 877-760-7760 today.
Oklahoma Airports We Fly To
Looking for an air ambulance in Oklahoma (OK)? AirCARE1 provides air ambulance and medevac service to many cities in OK. Here are just a few of the airports in Oklahoma that we fly to:
Ada, OK United States, Ada Muni Airport
Altus, OK United States, Altus/Quartz Mountain Rgnl Airport
Alva, OK United States, Alva Rgnl Airport
Ardmore, OK United States, Ardmore Downtown Executive Airport
Ardmore, OK United States, Ardmore Muni Airport
Bartlesville, OK United States, Bartlesville Muni Airport
Chickasha, OK United States, Chickasha Muni Airport
Claremore, OK United States, Claremore Rgnl Airport
Clinton, OK United States, Clinton-Sherman Airport
Cushing, OK United States, Cushing Muni Airport
Duncan, OK United States, Halliburton Field Airport
Durant, OK United States, Durant Rgnl – Eaker Field Airport
Elk City, OK United States, Elk City Rgnl Business Airport
El Reno, OK United States, El Reno Rgnl Airport
Enid, OK United States, Enid Woodring Rgnl Airport
Frederick, OK United States, Frederick Rgnl Airport
Gage, OK United States, Gage Airport
Grove, OK United States, Grove Muni Airport
Guthrie, OK United States, Guthrie-Edmond Rgnl Airport
Guymon, OK United States, Guymon Muni Airport
Hobart, OK United States, Hobart Rgnl Airport
Idabel, OK United States, Mc Curtain County Rgnl Airport
Lawton, OK United States, Lawton-Fort Sill Rgnl Airport
Mc Alester, OK United States, Mc Alester Rgnl Airport
Miami, OK United States, Miami Muni Airport
Muskogee, OK United States, Davis Field Airport
Norman, OK United States, University Of Oklahoma Westheimer Airport
Oklahoma City, OK United States, Clarence E Page Muni Airport
Oklahoma City, OK United States, Sundance Airpark Airport
Oklahoma City, OK United States, Wiley Post Airport
Oklahoma City, OK United States, Will Rogers World Airport
Okmulgee, OK United States, Okmulgee Rgnl Airport
Pauls Valley, OK United States, Pauls Valley Muni Airport
Perry, OK United States, Perry Muni Airport
Ponca City, OK United States, Ponca City Rgnl Airport
Sand Springs, OK United States, William R. Pogue Muni Airport
Sayre, OK United States, Sayre Muni Airport
Seminole, OK United States, Seminole Muni Airport
Shawnee, OK United States, Shawnee Rgnl Airport
Stillwater, OK United States, Stillwater Rgnl Airport
Tahlequah, OK United States, Tahlequah Muni Airport
Tulsa, OK United States, Richard Lloyd Jones Jr Airport
Tulsa, OK United States, Tulsa Intl Airport,
Weatherford, OK United States, Thomas P Stafford Airport
Woodward, OK United States, West Woodward Airport