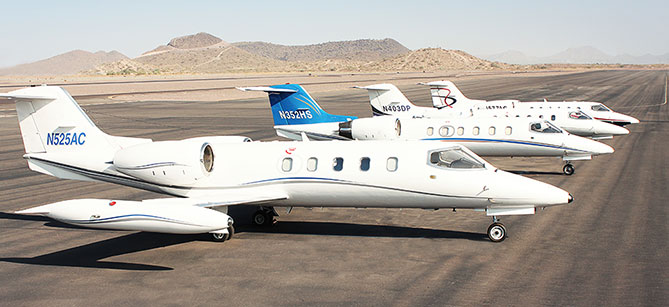 AirCARE1 air ambulance services are used when a normal transportation route, such as a road or railway, is either unavailable or is simply too far to travel by ground. At AirCARE1, we are able to transport patients to or from North Carolina to destinations all over the world.
Our specialized and highly trained staff of medical professionals operates under their guiding mission which is to give quality care to patients as well as follow the guidelines that are prescribed to all medical entities within the state of North Carolina.
Our pilots and medical staff must undergo rigorous training to be a part of the AirCARE1 team. Our medical staff is made up of paramedics, respiratory therapists, critical care nurses, and medical doctors.
All of our team members also must undergo regular training to help keep up-to-date with the latest medical technology that will serve the needs of the patients they care for. This includes training not only in medical skills but also in safety procedures and optimal customer service.
When traveling with AirCARE1, our medical team is also trained in the latest holistic care techniques. This includes providing noise cancelling headsets for patients which will remove the surrounding noise and only allow for soft, peaceful music to help relax the patient. We also provide aromatherapy to help reduce stress during travel. Our medical staff will also give the patient a hand massage if a patient appears highly stressed or just needs some extra care.
Our fleet of medically outfitted Learjet servicing North Carolina are equipped to handle very specific needs for patients including neonatal care, pediatric care, bariatric care, and geriatric patient needs with onboard equipment that is used for each specialized area of care.
Neonate Medical Transport & Care
Being such a delicate time for the mother and the baby, our team is highly trained in taking great care of both the newborn patient, but also the mother's needs as well. The medical technology that is available on our jets is comparable to any equipment that can be found in an advanced neonatal unit on land including:
Level 3 ICU neonatal equipment
An NICU incubator
Neonatal trained nurses
Pediatric Medical Transport & Care
Children may often have fears for these types of experiences which can make transporting them for care a challenge. Our highly trained AirCARE1 medical teams understand this and create an environment for a pediatric patient that makes them feel secure and comfortable.
Bariatric Medical Transport & Care
The bariatric patient needs to be monitored with the greatest of care for any issues with blood pressure, oxygen, or decubitis, which is common for these patients. AirCARE1 medical staff monitor the patients properly during the flight to ensure that the chance for bariatric-related issues is minimized.
Geriatric Medical Transport & Care
There are very specific needs for an older patient that AirCARE1 medical staff need to be aware of and take into consideration when treating and transporting these type of patients. This could include dementia, physical incapacity, and a host of other related afflictions that could coincide with whatever ails the patient. Training is crucial for geriatric needs, and keeps the AirCARE1 staff prepared to service you in North Carolina.
Call us today at 877-760-7760 for a free, no-obligation quote, or explore the list of cities in which we offer our services.
Airports We Fly to in North Carolina
Here is a list of airports in North Carolina that we fly to:
COUNTY, ALBEMARLE, NC
WESTERN CAROLINA RGNL, ANDREWS, NC
ASHEVILLE RGNL, ASHEVILLE, NC
CHERRY POINT MCAS /CUNNINGHAM, CHERRY POINT, NC
SAMPSON COUNTY, CLINTON, NC
CONCORD RGNL, CONCORD, NC
CURRITUCK COUNTY RGNL, CURRITUCK, NC
ELIZABETH CITY CG RGNL, ELIZABETH CITY, NC
CURTIS L BROWN JR FIELD, ELIZABETHTOWN, NC
HARNETT RGNL JETPORT, ERWIN, NC
POPE AFB, FAYETTEVILLE, NC
SEYMOUR JOHNSON AFB, GOLDSBORO, NC
GOLDSBORO-WAYNE MUNI, GOLDSBORO, NC
PIEDMONT TRIAD INTL, GREENSBORO, NC
PITT-GREENVILLE, GREENVILLE, NC
HOLLY RIDGE/TOPSAIL ISLAND, HOLLY RIDGE, NC
ALBERT J ELLIS, JACKSONVILLE, NC
KINSTON RGNL JETPORT AT STALLI, KINSTON, NC
DAVIDSON COUNTY, LEXINGTON, NC
LINCOLNTON-LINCOLN COUNTY RGNL, LINCOLNTON, NC
LAURINBURG-MAXTON, MAXTON, NC
CHARLOTTE-MONROE EXECUTIVE, MONROE, NC
FOOTHILLS REGIONAL, MORGANTON, NC
MOUNT OLIVE MUNI, MOUNT OLIVE, NC
FRANKLIN COUNTY, LOUISBURG, NC
DUPLIN CO, KENANSVILLE, NC
LUMBERTON MUNI, LUMBERTON, NC
COASTAL CAROLINA REGIONAL, NEW BERN, NC
WILKES COUNTY, NORTH WILKESBORO, NC
CAPE FEAR RGNL JETPORT, OAK ISLAND, NC
HENDERSON-OXFORD, OXFORD, NC
MOORE COUNTY, PINEHURST/STRN PINES, NC
PLYMOUTH MUNI, PLYMOUTH, NC
RALEIGH-DURHAM INTL, RALEIGH/DURHAM, NC
ROCKINGHAM COUNTY NC SHILOH, REIDSVILLE, NC
HALIFAX-NORTHAMPTON RGNL, ROANOKE RAPIDS, NC
RICHMOND COUNTY, ROCKINGHAM, NC
ROCKY MOUNT-WILSON RGNL, ROCKY MOUNT, NC
PERSON COUNTY, ROXBORO, NC
RUTHERFORD CO – MARCHMAN FIELD, RUTHERFORDTON, NC
ROWAN COUNTY, SALISBURY, NC
SANFORD-LEE COUNTY RGNL, SANFORD, NC
SHELBY-CLEVELAND COUNTY RGNL, SHELBY, NC
SILER CITY MUNI, SILER CITY, NC
JOHNSTON COUNTY, SMITHFIELD, NC
STATESVILLE RGNL, STATESVILLE, NC
ANSON COUNTY, WADESBORO, NC
WARREN FIELD, WASHINGTON, NC
MARTIN COUNTY, WILLIAMSTON, NC
SMITH REYNOLDS, WINSTON SALEM, NC
Call our medical flight hotline for further details and information on US: 1.877.760.7760 | Int'l: 505.242.7760.