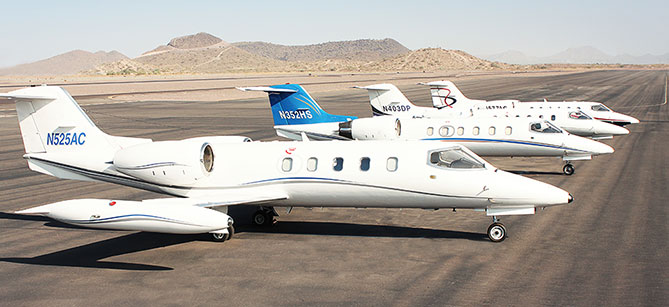 When a loved one has a medical emergency, sorting through the aftermath can be difficult. The process is even more challenging, however, when that family member is hospitalized far away from home.
Deciding to transfer a patient who needs continuous medical attention can be a difficult decision. If you're in New Mexico or need to get there, AirCARE1 offers the compassionate care your loved one deserves in a setting that guarantees family members peace of mind.
AirCARE1 was created to ensure that patients who need air transportation have high-quality care in a safe, supportive environment as they travel to their destination. If your loved one needs medical transport to or from New Mexico, our air ambulance service stands ready to assist you. We connect to numerous airports across the state – making it easy for you and your loved one to reach any destination quickly and easily.
With decades of industry experience, the team at AirCARE1 has worked to set itself apart from other air ambulance companies. All of our medical staff go through a rigorous training process, ensuring that our service is comprehensive and effective. Under the direction of a medical director, all of our staff – physicians, nurses, respiratory therapists, and others – receive frequent training and comprehensive annual continuing education.
Likewise, AirCARE1 doesn't skimp on either its aircraft or its life safety equipment. Each air ambulance that our company uses for flights – including those to and from New Mexico – is an executive-quality LearJet. This provides a safe, comfortable environment for patients and family members during transport. And, to address pressing medical concerns, our jets feature the LifePort patient care system to constantly monitor our patients' health indicators.
When it involves traveling to or from New Mexico, AirCARE1 ensures that our patients and their family members have a pleasant experience. We work hard to provide holistic care that helps soothe patients. This includes noise canceling headphones that play therapeutic music, as well as hand massages and aromatherapy. Together, these techniques keep patients calm and relaxed during their flight.
AirCARE1's attention to the needs of its passengers is not limited to patients. To help family members, the cabin of our air ambulances has been configured for added comfort. In fact, the interior design of the seating areas of our aircraft is the same as in private jets for business executives. In addition to the comfortable interiors, we offer in-flight movies on longer flights, making it easier for passengers to relax as their loved one travels to or from New Mexico aboard our aircraft.
If you need to arrange an air ambulance service for a loved one needing to travel to or from New Mexico, AirCARE1 stands ready to help. With one phone call to our friendly team, we'll get to work making sure your patient is able to travel safely and comfortably to or from New Mexico as soon as possible.
Destinations We Fly To
Looking for an air ambulance in New Mexico (NM)? AirCARE1 International provides air ambulance and medevac service to many cities in NM. Here are just a few of the airports in New Mexico we fly to:
Alamogordo, NM United States; Alamogordo-White Sands Rgnl Airport
Albuquerque, NM United States; Albuquerque Intl Sunport Airport
Angel Fire, NM United States; Angel Fire Airport
Artesia, NM United States; Artesia Muni Airport
Belen, NM United States; Alexander Muni Airport
Carlsbad, NM United States; Cavern City Air Trml Airport
Clayton, NM United States; Clayton Muni Arpk Airport
Clovis, NM United States; Clovis Muni Airport
Crownpoint, NM United States; Crownpoint Airport
Deming, NM United States; Deming Muni Airport
Dulce, NM United States; Jicarilla Apache Nation Airport
Espanola, NM United States; Ohkay Owingeh Airport
Farmington, NM United States; Four Corners Rgnl Airport
Fort Sumner, NM United States; Fort Sumner Muni Airport
Gallup, NM United States; Gallup Muni Airport
Grants, NM United States; Grants-Milan Muni Airport
Hobbs, NM United States; Lea County Rgnl Airport
Las Cruces, NM United States; Las Cruces Intl Airport
Las Vegas, NM United States; Las Vegas Muni Airport
Lordsburg, NM United States; Lordsburg Muni Airport
Los Alamos, NM United States; Los Alamos Airport
Lovington, NM United States; Lea County-Zip Franklin Memorial Airport
Moriarty, NM United States; Moriarty Airport
Portales, NM United States; Portales Muni Airport
Questa, NM United States; Questa Muni Nr 2 Airport
Raton, NM United States; Raton Muni/Crews Field Airport
Roswell, NM United States; Roswell Intl Air Center Airport
Ruidoso, NM United States; Sierra Blanca Rgnl Airpor
Santa Fe, NM United States; Santa Fe Muni Airport
Santa Rosa, NM United States; Santa Rosa Route 66 Airport
Santa Teresa, NM United States; Dona Ana County At Santa Teresa Airport
Silver City, NM United States; Grant County Airport
Socorro, NM United States; Socorro Muni Airport
Springer, NM United States; Springer Muni Airport
Taos, NM United States; Taos Rgnl Airport
Truth Or Cons, NM United States; Truth Or Consequences Muni Airport
Tucumcari, NM United States; Tucumcari Muni Airport
Vaughn, NM United States; Vaughn Muni Airport
Below are some of the cities we fly to in New Mexico:
Las Cruces
Santa Fe
Rio Rancho
Roswell
South Valley
Farmington
Alamogordo
Clovis
Hobbs