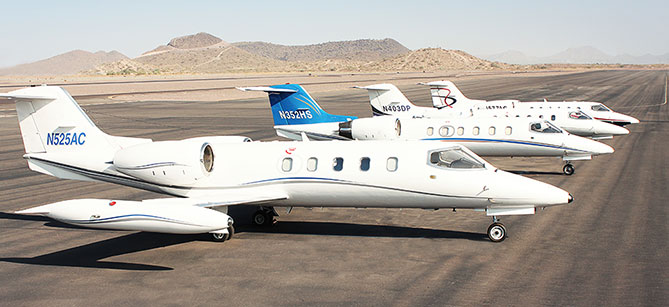 Few families easily handle medical emergencies that require flawless decision-making at a time when they're emotionally overwhelmed. We know the anxiety that having an ill or injured loved one can create, which is why AirCARE1 is committed to providing you with the full extent of professional medical support. Nebraska patients are lifted from the point at which we pick them up and taken to their destinations comfortably in as short a time as possible; that's the AirCARE1 commitment. We are dually accredited and dedicated to offering the level of service and care the families who depend on us critically need. Our accreditations have been awarded by CAMTS and EURAMI; two of the leading accreditation bodies for air ambulance services. We're also a preferred International Assistance Group provider. Our high level of expertise and the skill with which we bring to medical emergencies makes us the best choice for your air ambulance service in Nebraska.
AirCARE1 is aware that the transportation services we provide are just one part of what the Nebraska families who rely on us need. Our flight staff has the medical background to expertly care for your loved one while they're en route. They're trained to serve patients with diverse needs, including those in critical condition. Many of our staff members are bilingual and adept at giving the full range of assistance to Spanish-speaking clients in Nebraska. Furthermore, our highly experienced medical staff is trained in applying holistic treatments that include aromatherapy and massage to ensure that your loved ones are as comfortable and relaxed as possible during their flight.
At AirCARE1, we're fully able to meet the unique demands of the air ambulance service we provide to families in Nebraska and are dedicated to keeping our medical staff up-to-date on the latest medical life-saving techniques. Our in-flight care team has the capability to perform assistive care procedures. Our patients are constantly monitored. Continuing medical education and training is a requirement for the professionals who will arrive on the scenes of your medical emergency because at AirCARE1 we understand the Nebraska families depending on us to transport their loved ones, need more than just a fast and dedicated emergency flight service. That's why we offer the patients we transport compassionate care as well as state of the art life support.
AirCARE1 lands and departs from all public-use as well as private airports in Nebraska. We offer your loved one the fullest range of options possible for their next level of medical assistance. Our crews are able to take Nebraska patients to healthcare facilities anywhere in or outside the U.S.
AirCARE1 patients range from newborns and young children to middle aged and elderly patients. Our in-flight staff are devoted to transferring patients with unique and diverse medical needs. While using an air ambulance service may be unfamiliar to your family, our critical care team gives our patients the most in-depth care possible. Our flight crews are state-approved and licensed bringing extensive training and experience to of our flights. AirCARE1 strives to provide your family with the round the clock medical support and transportation you deserve and need.
If you are in need of medical transportation to or from Nebraska, please call us at 877-760-7760 or click here for a free no obligation quote.
Nebraska Airports We Fly To
Looking for an air ambulance in Nebraska (NE)? AirCARE1 provides air ambulance and medevac service to many cities in NE. Here are just a few of the airports in Nebraska that we fly to:
Ainsworth, NE United States; Ainsworth Rgnl Airport
Alliance, NE United States; Alliance Muni Airport
Beatrice, NE United States; Beatrice Muni Airport
Chadron, NE United States; Chadron Muni Airport
Columbus, NE United States; Columbus Municipal Airport
Cozad, NE United States; Cozad Muni Airport
Fremont, NE United States; Fremont Muni Airport
Gordon, NE United States; Gordon Muni Airport
Grand Island, NE United States; Central Nebraska Regional Airport
Hastings, NE United States; Hastings Muni Airport
Imperial, NE United States; Imperial Muni Airport
Kearney, NE United States; Kearney Regional Airport
Kimball, NE United States; Kimball Muni/Robert E Arraj Field Airport
Lexington, NE United States; Jim Kelly Field Airport
Lincoln, NE United States; Lincoln Airport
Mc Cook, NE United States; Mc Cook Ben Nelson Rgnl Airport
Norfolk, NE United States; Norfolk Regional/Karl Stefan Memorial Field Airport
North Platte, NE United States; North Platte Regional/Lee Bird Field Airport
Ogallala, NE United States; Searle Field Airport
Omaha, NE United States; Eppley Airfield Airport
Scottsbluff, NE United States; Western Nebraska Regional/William B Heilig Field Airport
Sidney, NE United States; Lloyd W. Carr Field/Sidney Municipal Airport
York, NE United States; York Muni Airport