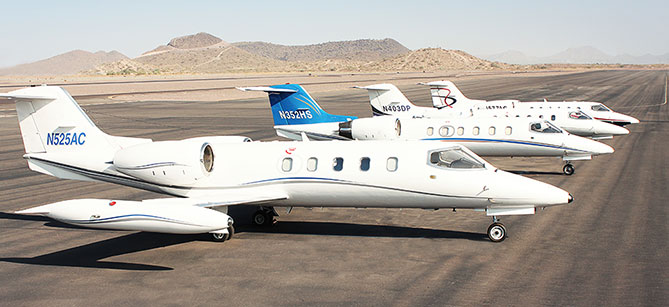 At AirCARE1, we offer the safest and fastest air ambulance services for patients in need of transport to or from Kentucky. If you or your loved one needs to be transported for specialized care, we are at your service. We are committed to delivering the most reliable air ambulance services by employing the latest technology in all our aircraft. We make use of the latest in medical technology in our air ambulance jets to assure our patients and their families of safety and reliability.
AirCARE1 is a globally recognized and accredited air ambulance service provider. We are honored to have received dual accreditation which is a rarity among air ambulance providers. Our dual accreditation has been achieved through the two leading accrediting organizations, the European Air Medical Institute (EURAMI) and the Commission on Accreditation of Medical Transport Systems (CATMS).
Holistic Care
Once patients and their family members are on board an AirCARE1 flight, our specially trained staff take a holistic approach to their care to ensure patients and their families are calm and comfortable. These holistic services include aromatherapy, hand massages and soothing music. Noise canceling headsets are also available to our patients as well as onboard movies for those taking longer flights.
International Patient Transport Services
At AirCARE1, we transport patients from Kentucky to destinations all over the country and even internationally. Whether you are traveling within the state or country, or are traveling internationally, you can count on AirCARE to transport you safely to your destination of choice. For a list of other destinations we fly to, please take a look at our Service Areas.
Specialized Care
Our teams to trained to transport safely any type of patient. We provide specialized care for individuals such as infants, children, seniors as well as obese patients that require specific attention and equipment when boarding our air ambulances. If you have specific needs that you would like to discuss with our team, we are just a phone call away. Simply dial 877-760-7760 to speak with our team immediately.
Improved Comfort
When patients and their family members travel with AirCARE1, safety and comfort are our top priorities. During the flight, we provide movies or music as well as holistic services like a hand massage to keep our patients relaxed and comfortable. All of our jets have an executive quality interiors to ensure a comfortable and relaxing environment throughout the flight.
Life Port Patient Care Systems
Our in-flight care systems are equipped with life port critical care units. This sophisticated equipment ensures that you or your loved one are attended to while on board with utmost care and support. We have the latest in medical equipment on board our flights, enabling our highly trained and professional medical team to provide the best care possible.
Professional Care by a Dedicated Team
Once you book your flight, you can rest assured that you are in safe hands. Our dedicated team of pilots and medical professionals receive ongoing training to ensure AirCARE1 is providing our patients with the best medical care possible.
Safety
At AirCARE1, safety is our number one priority. Our focus on safety and exceptional track records are just two of the reasons we have attained dual accreditation. We have a certificate of operation and are fully licensed.
Call us today at 877-760-7760 for a free, no-obligation quote, or explore the list of cities in which we offer our services.
Airports We Fly to in Kentucky
Here is a list of airports in Kentucky that we fly to:
ASHLAND RGNL, ASHLAND, KY
SAMUELS FIELD, BARDSTOWN, KY
BOWLING GREEN-WARREN COUNTY RE
TAYLOR COUNTY, CAMPBELLSVILLE, KY
CINCINNATI/NORTHERN KENTUCKY, COVINGTON, KY
STUART POWELL FIELD, DANVILLE, KY
ADDINGTON FIELD, ELIZABETHTOWN, KY
FLEMING-MASON, FLEMINGSBURG, KY
CAPITAL CITY, FRANKFORT, KY
GEORGETOWN SCOTT – MARSHALL, GEORGETOWN, KY
GLASGOW MUNI, GLASGOW, KY
MUHLENBERG COUNTY, GREENVILLE, KY
OHIO COUNTY, HARTFORD, KY
HENDERSON CITY-COUNTY, HENDERSON, KY
HOPKINSVILLE-CHRISTIAN COUNTY, HOPKINSVILLE, KY
RUSSELL COUNTY, JAMESTOWN, KY
BLUE GRASS, LEXINGTON, KY
LONDON-CORBIN ARPT-MAGEE FLD, LONDON, KY
LOUISVILLE INTL-STANDIFORD FLD, LOUISVILLE, KY
MADISONVILLE MUNI, MADISONVILLE, KY
MAYFIELD GRAVES COUNTY, MAYFIELD, KY
MAYFIELD GRAVES COUNTY, MAYFIELD, KY
ROWAN COUNTY, MOREHEAD, KY
MOUNT STERLING-MONTGOMERY COUN, MOUNT STERLING, KY
KYLE-OAKLEY FIELD, MURRAY, KY
OWENSBORO-DAVIESS COUNTY, OWENSBORO, KY
BARKLEY RGNL, PADUCAH, KY
PIKEVILLE/PIKE COUNTY ARPT, PIKEVILLE, KY
BIG SANDY RGNL, PRESTONSBURG, KY
MADISON, RICHMOND, KY
LAKE CUMBERLAND RGNL, SOMERSET, KY
LEBANON-SPRINGFIELD, SPRINGFIELD, KY
STURGIS MUNI, STURGIS, KY
WILLIAMSBURG-WHITLEY COUNTY, WILLIAMSBURG, KY
Call our medical flight hotline for further details and information on US: 1.877.760.7760 | Int'l: 505.242.7760.