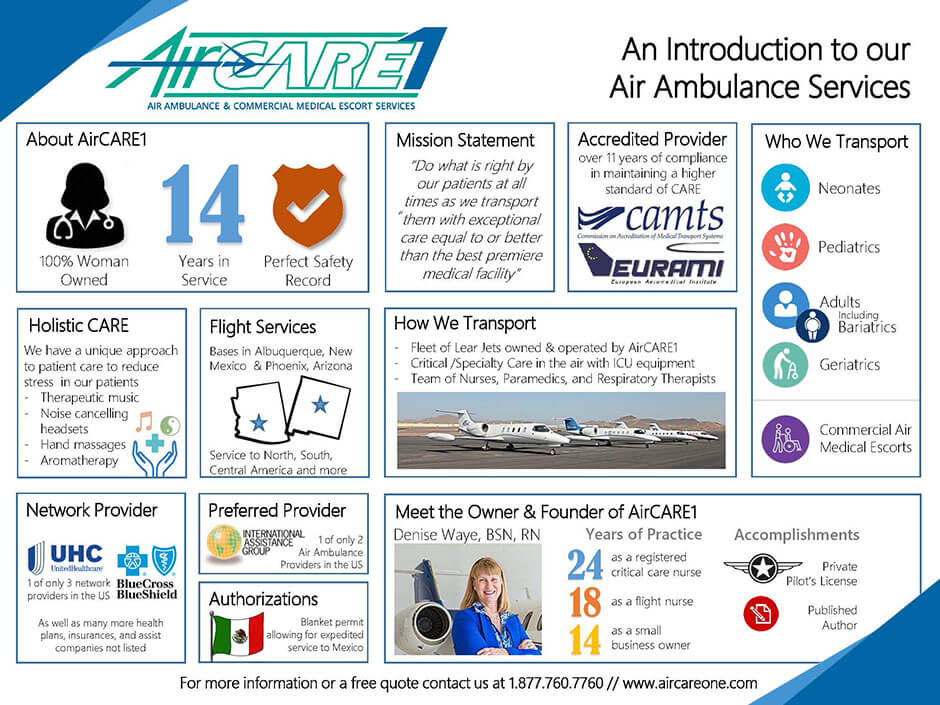 More About Denise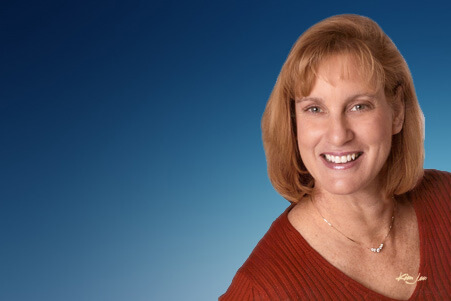 Denise Waye has over 10 years of experience as a critical care nurse. She received her BSN degree from the University of New Mexico and has worked in a variety of critical care patient settings including ICU, CCU, ED, and as a flight nurse. She is also a published author in the health field.
Her first hand experience as a flight nurse led her to realize that patient care was not a top priority for many companies in the air ambulance services industry. She knew there was a better way to give unmatched patient care in the air, along with outstanding customer service.
Her passion for this endeavor led to a partnership with Jake Jacobsen. Leveraging their complementary skills and experience, they formed AirCARE1™ to ensure patients receive the highest quality of care during their air ambulance transport. To better understand the flight process, Denise became a private pilot, which has helped her give patients added insights during their flight experience.
Request a Free Quote
Welcome to a different kind of air ambulance service.
We not only get you there faster and safer by employing the most advanced technology — we also provide holistic care to create a unique, comforting experience. To speak with our rapid-response team immediately, please call 1-877-760-7760 or click the button to the right.
Request a Free Quote