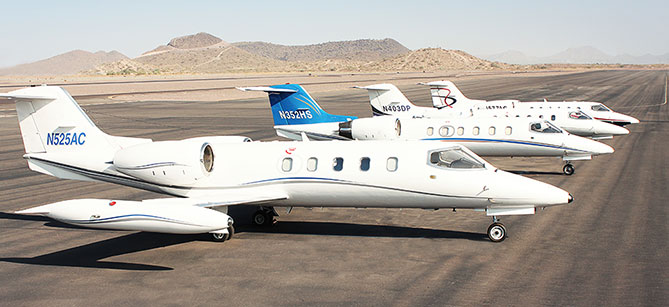 AirCARE1 is the leading provider of air ambulance services for patients in Virginia. Our experienced staff members regularly operate flights in and out of several airports within the state. When you choose AirCARE1 as your medical transport provider, you will know you have made the right decision because of the care we take in making every patient we serve feel comfortable and safe.
Our outstanding reputation as one of the safest companies in our industry is a source of great pride for every member of the AirCARE1 team. Both the CAMTS and EURAMI have rewarded AirCARE1 with their highly coveted accreditations. This dual accreditation is extremely difficult to obtain, and most medical transport providers will never achieve that goal. However, we here at AirCARE1 have chosen not to rest on our laurels but instead strive to continually exceed our own standards as well as our patient's expectations.
How have we earned this respect? We have earned it by paying attention to every detail related to safety, from equipment inspection to staff training. Two pilots, each of whom is required to complete extensive safety training on an annual basis, lead every flight crew. When you fly with AirCARE1, you can travel comfortably knowing that the people operating the plane have made your safety their top priority.
Besides the flight crew, each aircraft is also staffed by an exceptional medical crew that focuses on providing comforting and personal care for their patients. The medical professionals who work with AirCARE1 combine their generous personalities with their extensive knowledge to provide our patients with the exceptional level of care they deserve. Whether patients are extremely young, more mature, or anywhere in between, AirCARE1 staff members are equipped to provide them with the care they require. With regular training in a variety of medical procedures and a dedication to service, they are prepared for any possible emergency that could occur while en route to their destination.
Our mission statement at AirCARE1 clearly states that we will always strive to, "Do what is right for our patient at all times as we transport them with exceptional care equal to or better than the best premiere medical facility." AirCARE1 team members live by these powerful words every day. The entire AirCARE1 team is honored to serve our customers during some of the most challenging times they will ever experience.
We are here to provide you with all the information you need to make an informed decision regarding your and your family's medical transport needs in Virginia. If you have questions regarding any specific aspects of the air ambulance services AirCARE1 offers or you would just like to learn more, please contact one of our team members by clicking here or calling us at 877-760-7760.
Why Choose AirCARE1?
AirCARE1 specializes in air ambulance and medical transport flights to and from Virginia. With high tech air ambulance medevac jets, we safely transport you to or from your airport in Virginia.
Our Virginia air medical transport crew is highly trained and dedicated to get you to where you need to go. Ranging from emergency medical transport to neonatal patient care, we use sophisticated equipment along with relaxing environments to get you to your destination.
There are a variety of reasons why you should choose AirCARE1 like:
Efficient Learjet aircraft
Life Port patient care systems
Highly trained air crew
Continuous monitoring systems
AirCARE1 is fully licensed and up to date with all regulations and requirements for safe Virginia flights.
Here is a list of airports in Virginia that we fly to:
ALLEN C PERKINSON/BAAF, BLACKSTONE, VA
CHARLOTTESVILLE-ALBEMARLE, CHARLOTTESVILLE, VA
CULPEPER RGNL, CULPEPER, VA
DANVILLE RGNL, DANVILLE, VA
NEW RIVER VALLEY, DUBLIN, VA
EMPORIA-GREENSVILLE RGNL, EMPORIA, VA
DAVISON AAF, FORT BELVOIR, VA
INGALLS FIELD, HOT SPRINGS, VA
LEE COUNTY, JONESVILLE, VA
LEESBURG EXECUTIVE, LEESBURG, VA
LYNCHBURG RGNL- PRESTON GLENN, LYNCHBURG, VA
BLUE RIDGE, MARTINSVILLE, VA
ACCOMACK COUNTY, MELFA, VA
NEWPORT NEWS/WILLIAMSBURG INTL, NEWPORT NEWS, VA
CHESAPEAKE RGNL, NORFOLK, VA
NORFOLK NS (CHAMBERS FLD), NORFOLK, VA
NORFOLK INTL, NORFOLK, VA
HAMPTON ROADS EXECUTIVE, NORFOLK, VA
DINWIDDIE COUNTY, PETERSBURG, VA
CHESTERFIELD COUNTY, RICHMOND, VA
RICHMOND INTL, RICHMOND, VA
HANOVER COUNTY MUNI, RICHMOND/ASHLAND, VA
ROANOKE RGNL/WOODRUM FIELD, ROANOKE, VA
MECKLENBURG-BRUNSWICK RGNL, SOUTH HILL, VA
STAFFORD RGNL, STAFFORD, VA
SHENANDOAH VALLEY RGNL, STAUNTON-WAYNESBORO-, VA
SUFFOLK EXECUTIVE, SUFFOLK, VA
OCEANA NAS /APOLLO SOUCEK FLD, VIRGINIA BEACH, VA
WALLOPS FLIGHT FACILITY, WALLOPS ISLAND, VA
WARRENTON-FAUQUIER, WARRENTON, VA
MANASSAS RGNL/HARRY P. DAVIS, WASHINGTON, VA
RONALD REAGAN WASHINGTON NTNL, WASHINGTON DC, VA
WASHINGTON DULLES INTL, WASHINGTON DC, VA
MIDDLE PENINSULA RGNL, WEST POINT, VA
WINCHESTER RGNL, WINCHESTER, VA
LONESOME PINE, WISE, VA
Call our medical flight hotline for further details and information on US: 1.877.760.7760 | Int'l: 505.242.7760.