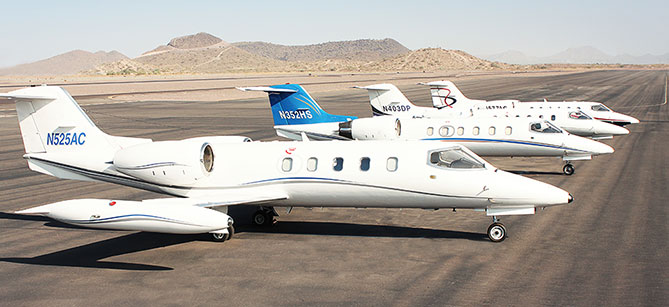 There may be a time when one requires medical air transportation services for yourself or a loved one in the Vermont area. If this is your first time in search for a respectable medical air transportation company, it may be difficult to immediately assess which air ambulance is the best fit for your specific situation. We are here to help and hope we may be a good fit for your air ambulance needs. AirCARE1 provides medical air transportation services for a variety of different health-related scenarios as well as for different patient types. We have a professional, medically trained team that will ensure you or your loved one is safely transported to your final destination.
Medical Transportation With a Focus on Holistic Care
In addition to the comfortable first-class interiors of our Learjets, AirCARE1 provides a variety of holistic care methods to help relax the patient during their flight. We provide therapeutic music through with noise-canceling headsets to keep the patient calm during transport. In addition, hand massages and aromatherapy are also offered,. The pleasant medical environment we have created on our aircraft helps relieve stress, which is shown to help stabilize a patient's medical condition.
Services offered with our flights include:
Twenty-four-hour dispatch
Bedside to bedside care
Arrangement of all ground transportation
Coordination with insurance companies
Assistance in locating a room at the receiving facility
Post flight follow up
Customized advice on the usage of an air transportation service for your current situation
How AirCARE1's Air Ambulance Service Works
An accurate quote, including any out-of-pocket expenses, will be provided before flight services are rendered to make sure that the exact cost is known beforehand. Nobody likes surprises when it comes to medical transportation costs and we are here to help you avoid any unwelcome surprises. Insurance companies are coordinated with on one's behalf to help ease that burden in a potentially crisis-filled situation. Methods of payment accepted are certified cashier's checks, credit cards, and wire transfers. Costs include ground transportation on both ends, medical and flight crew involved, aircraft costs, and any additional fees required, such as international transportation fees. To maintain the safety of all personnel involved, services are launched two hours after all authorizations have been cleared. This also allows time to conduct a proper pre-flight inspection and make plans according to the weather.
A Leading Reputation in the Air Ambulance Industry
It's important to note that AirCARE1 has dual accreditation by CAMTS (Commission on Accreditation: Medical Transport Systems) and EURAMI (European Aeromedical Institute). For most air services, such dual accreditation is quite rare, and it shows the high standard of quality and service that are provided by and expected of by the AirCARE1 team. A commitment to excellence is imperative when choosing the best air ambulance for your current medical requirements.
Choosing the right air ambulance service is of the utmost importance. When choosing a medical transportation service, one must consider the air crew's training, available medical equipment, aircraft maintenance and aircraft amenities. These may have a massive influence on the patient and total outcome of the medical emergency. Call AirCARE1 today or click here for a free quote and allow us to discuss with you further all that we have to offer for the transportation of you or your loved
Vermont Airports We Fly To
Here is a list of airports in Vermont that we fly to:
EDWARD F KNAPP STATE, BARRE/MONTPELIER, VT
BURLINGTON INTL, BURLINGTON, VT
RUTLAND – SOUTHERN VERMONT RGN, RUTLAND, VT
HARTNESS STATE (SPRINGFIELD), SPRINGFIELD, VT