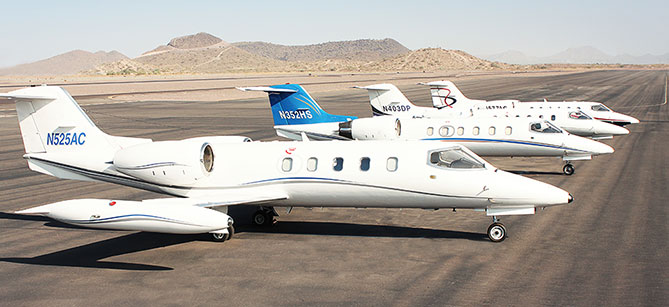 There is nothing more important than receiving the best care available when you or your loved one need it most. AirCARE1 provides exceptional air ambulance service to and from Utah as well as a host of other available airports so that you can travel wherever necessary to receive the best care possible. There is no better choice than AirCARE1 for ailments which require a doctor in a different state or country. You can expect the best in professionalism, care, and comfort from the staff at AirCARE1 because our team has the experience needed to deliver!
Professionalism, medical expertise and safety forms the backbone of the responsibility that AirCARE1 gives to its clients. AirCARE1 holds accreditation from both the Commission on Accreditation of Medical Transport Systems (CAMTS) and the European Air Medical Institute (EURAMI). Dual accreditation is rare within the air ambulance industry. Far exceeding the minimum requirements to perform their duties helps showcase the commitment of our staff to you and the people you love. Retaining exemplary and diverse staff, we can cater services directly to your needs. This care extends from neonates to adults and from home to hospital. A full list of expertise and training regimens are available under the "Patient Care" section of our website.
Each of the flights run by AirCARE1 has equipment equal to the best available at ground-based care facilities. The fleet of LearJet 35A are owned and operated by the company under our own FAA Air Carrier certificate. Two pilots are aboard every flight to ensure the safest possible journey we can provide. Yearly retraining at one of the most prestigious facilities in the country further cements our pilots in their pledge to offer the absolute best. A sterling safety record and excellence in facilitating all aspects of your transit are both our history and our promise to you.
Though emergency services can be trying on the patient, with AirCARE1 your flight will still be as pleasant as possible. Every medical staff member attends initial training, monthly continuing training, and annual trauma training to guarantee they stay up to date. AirCARE1 is proud to offer stress and anxiety reduction using holistic methods on-board the flights, such as noise cancelling headsets with therapeutic music, hand massages and aromatherapy. This improves the quality of life during stressful events and can provide blissful peace of mind and a much needed reprieve from the strain of travel.
Through professionalism, care, and comfort, AirCARE1 offers the best in the business. From the moment you call, our staff is there to help you find the right solutions to any needs you may have. Our communication specialists are ready to hear your needs and offer flexible options and information for you right away. Patients continually show their appreciation on our testimonials page, which proves that we do what our mission statement says: "Do what is right for our patient at all times as we transport them with exceptional care equal to or better than the best premiere medical facility." When it comes to care, make no compromises. Choose AirCARE1 to safeguard those you love.
Destinations We Fly To
Looking for an air ambulance in Utah (UT)? AirCARE1 provides air ambulance and medevac service to many people in UT. Here is the airport in Utah that we fly to:
Blanding, UT United States; Blanding Muni Airport
Brigham City, UT United States; Brigham City Airport
Bryce Canyon, UT United States; Bryce Canyon Airport
Cedar City, UT United States; Cedar City Rgnl Airport
Delta, UT United States; Delta Muni Airport
Duchesne, UT United States; Duchesne Muni Airport
Dutch John, UT United States; Dutch John Airport
Fillmore, UT United States; Fillmore Muni Airport
Green River, UT United States; Green River Muni Airport
Halls Crossing, UT United States; Cal Black Memorial Airport
Hanksville, UT United States; Hanksville Airport
Heber, UT United States; Heber City Muni – Russ Mcdonald Field Airport Kanab, UT United States; Kanab Muni Airport
Loa, UT United States; Wayne Wonderland Airport
Logan, UT United States; Logan-Cache Airport
Milford, UT United States; Milford Muni/Ben And Judy Briscoe Field Airport Moab, UT United States; Canyonlands Field Airport
Monticello, UT United States; Monticello Airport
Nephi, UT United States; Nephi Muni Airport
Ogden, UT United States; Ogden-Hinckley Airport
Panguitch, UT United States; Panguitch Muni Airport
Parowan, UT United States; Parowan Airport
Price, UT United States, Carbon County Rgnl/Buck Davis Field Airport
Provo, UT United States, Provo Muni Airport
Richfield, UT United States, Richfield Muni Airport
Roosevelt, UT United States, Roosevelt Muni Airport
Salt Lake City, UT United States, Salt Lake City Intl Airport
Spanish Fork, UT United States, Spanish Fork-Springville-Woodhouse Field Airport
St George, UT United States, St George Muni Airport
Tooele, UT United States, Bolinder Field-Tooele Valley Airport
Vernal, UT United States, Vernal Rgnl Airport
Wendover, UT United States, Wendover Airport