Movies have been filmed, stories told and nightmares dreamt about weary travelers and airport horrors. And all fiction has its base in elements of truth. We've compiled a list of the worst places to fly through in the United States. When planning your next flight, it's wise to avoid connecting flights through these pitiful stops if at all possible.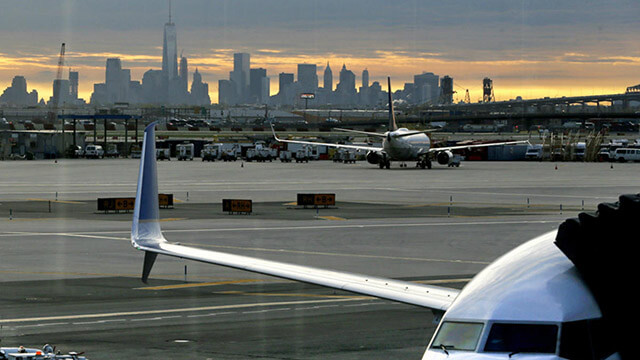 Number 5: Newark Liberty International Airport (EWR)
A number of customer reviews give Newark Liberty a one-word rating: Dumpy. Another big complaint is lack of WiFi connections, poorly maintained bathrooms, and inefficient movement of passengers from one terminal to the next resulting in a high number of missed connecting flights.

Number 4: John F. Kennedy International Airport (JFK)
Talk about a maze. Just try getting from the center of New York City to this airport (up to three hours if the traffic is bad– and the traffic is always bad). Then attempt to find your plane amid the six snarled terminals. Or try landing here and running to the farthest terminal to connect with your next flight surrounded by the 150,000 plus passengers that go through JFK in a day– also all running for theirs.

Number 3: Washington Dulles International Airport (IAD)
Over a million passengers a month and the proximity to D.C. makes this one of the most hectic landing spots in the States since flights from around the world converge here for business and political access to the capital. Dulles has been ranked as having the longest TSA security checkpoint in the United States. And, if you plan to commute to the city, be sure to have extra cash or funds for a cab since the airport is 25 miles from Capitol Hill.

Number 2: O'Hare International Airport (ORD)
Delays, delays, delays. Chicago's extreme winter weather can have you backed up long enough to borrow a cot and a blanket from the nice terminal lady. When this middle-of-the-country airport hub gets backed up, it can take days to get everyone's destinations untangled and back on track. You may even want to skip the flight and rent a car if your destination is close and the roads are passable. And tuck a pair of sneakers into your carry on because O'Hare is also gigantic. Expect long walks between connecting flights. Even the "Rhapsody in Blue" background music along the colorful, lighted walkways can't relax the harried commuter.

Number 1: LaGuardia Airport (LGA)
Vice President Joe Biden was quoted as saying LGA felt like a "third world facility." Now that's a pretty bad rap. Reports indicate it's so bad here that their are plans in the works to demolish the whole thing and start over. As plans get underway, expect more delays, rerouting and general chaos– not just here, but in the other airports servicing the area. And, in the meantime, better bring your own travel pillow if you plan on connecting in this port. If your flight is grounded or delayed, remember that LaGuardia has been rated one of the worst airports to sleep in.
Do you have an airport you hate flying through even more than the list of our top 5? Let us know in the comments below!
Image Credits:
www.twincities.com
www.nbcnewyork.com
www.airwaysnews.com
www.wikipedia.org
www.openminds.tv
www.businessinsider.com