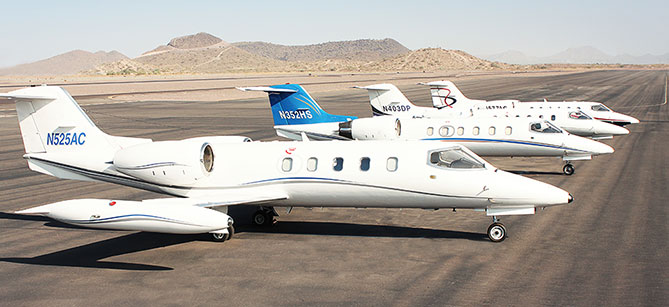 Welcome to a different kind of air ambulance service in Texas
When in need of air ambulance and medevac services in Texas (TX), you want to make sure you have the best, most experienced, compassionate service available. AirCARE1 is a dually accredited air ambulance service who provides nothing short of exceptional care. We have both highly trained medical personnel as well as state-of-the-art equipment. Our safety record is astounding so you know you are in good hands.
AirCARE1 services over 130 different Texas airports and can assist the following types of individuals who may be in need of professional air ambulance services:
Patients who need to be transported for specialized treatment.
Patients who were away from home when a medical situation occurred, and now needs to return home for continued care.
Morbidly obese patients who need to be transported to a facility that is equipped to serve bariatric patients.
Professionalism That Makes The Difference
We have a team of highly trained professionals that know how to care for patients during the transport process. From the flight crew to the medical staff, the patients comfort is of the utmost concern.
Our medical team starts at the bedside of the patient, with a full briefing from the medical staff, and stays with the patient until the staff at the receiving facility and attending family have all been briefed.
The equipment available on AirCARE1 flights is state-of-the-art and ready to handle all possible situations that may arise during transport. From respirators and monitors to medications and oxygen, all medical necessities are available.
Beyond the medical necessities, the comfort of our patients is also of utmost concern. Patients enjoy the executive quality interior of the LearJet 35A aircraft. In addition, we provide noise-cancelling headsets with soothing music along with hand massages and aromatherapy to help reduce stress and anxiety during the transport process.
A Record That Speaks For Itself
Not only do our pilots have over 3,000 hours of flight time before being considered they also receive extensive training at the world renown Flight Safety school in Tucson, AZ. This is why AirCARE1 has a perfect track record with zero accidents. We are very proud of this record, work diligently to maintain if through proper maintenance of our aircraft, and continued training of our staff.
This is also why we have maintained dual accreditation with CAMTS and EURAMI, which is a rarity for air ambulance services. Our patients and their families know they are going to be well cared for during a time that can otherwise be very stressful.
No Surprises…Ever!
Many service providers will give a quote, with a disclaimer that other charges may be incurred during transport. With AirCARE1, our quotes are all inclusive, from the ground transportation on both ends to the flight and all that it includes. We do not want patients to be surprised by an unexpected medical bill.
If you are in need of an air ambulance services in Texas, call us today for a quote!
Here is a list of major cities in Texas that we fly to:
Abilene
Austin
Dallas
Fredericksburg
Lubbock
San Antonio
Waco
Here is a list of airports in Texas that we fly to:
Abilene, TX United States: Abilene Regional Airport
Albany, TX United States: Albany Municipal Airport
Alice, TX United States: Alice International Airport
Alpine, TX United States: Alpine-Casparis Municipal Airport
Amarillo, TX United States: Rick Husband Amarillo International Airport
Amarillo, TX United States: Tradewind Airport
Andrews, TX United States: Andrews County Airport
Angleton- Lake Jackson, TX United States: Texas Gulf Coast Regional Airport
Arlington, TX United States: Arlington Municipal Airport
Austin, TX United States: Austin Executive Airport
Austin, TX United States: Austin-Bergstrom International Airport
Austin, TX United States: Horseshoe Bay Resort Airport
Bay City, TX United States: Bay City Municipal Airport
Baytown, TX United States: RWJ Airpark Airport
Beaumont/Port Arthur, TX United States: Jack Brooks Regional Airport
Berclair, TX United States: Goliad County Industrial Airpark Airport
Big Spring, TX United States: Big Spring Mc Mahon-Wrinkle Airport
Borger, TX United States: Hutchinson County Airport
Brenham, TX United States: Brenham Municipal Airport
Brownfield, TX United States: Terry County Airport
Brownwood, TX United States: Brownwood Regional Airport
Burnet, TX United States: Burnet Municipal Kate Craddock Field Airport
Canadian, TX United States: Hemphill County Airport
Carrizo Springs, TX United States: Dimmit County Airport
Center, TX United States: Center Municipal Airport
Childress, TX United States: Childress Municipal Airport
Cleburne, TX United States: Cleburne Regional Airport
Cleveland, TX United States: Cleveland Municipal Airport
College Station, TX United States: Easterwood Field Airport
Colorado City, TX United States: Colorado City Airport
Corpus Christi, TX United States: Corpus Christi International Airport
Corsicana, TX United States: C David Campbell Field-Corsicana Municipal Airport
Cotulla, TX United States: Cotulla-La Salle County Airport
Dalhart, TX United States: Dalhart Municipal Airport
Dallas, TX United States: Addison Airport
Dallas, TX United States: Dallas/Fort Worth International Airport
Dallas, TX United States: Dallas Love Field
Dallas, TX United States: Dallas Executive
Decatur, TX United States: Decatur Muni Airport
Del Rio, TX United States: Del Rio International Airport
Denton, TX United States: Denton Municipal Airport
Denver City, TX United States: Denver City Airport
Dimmitt, TX United States: Dimmitt Municipal Airport
Dumas, TX United States: Moore County Airport
Eagle Pass, TX United States: Maverick County Memorial International Airport
Eastland, TX United States: Eastland Municipal Airport
Edinburg, TX United States: South Texas International At Edinburg Airport
El Paso, TX United States: El Paso International Airport
El Paso, TX United States: Horizon Airport
Falfurrias, TX United States: Brooks County Airport
Fort Worth, TX United States: Kenneth Copeland Airport
Fort Stockton, TX United States: Fort Stockton-Pecos County Airport
Fort Worth, TX United States: Forth Worth Alliance Airport
Fort Worth, TX United States: Fort Worth Meacham International Airport
Fort Worth, TX United States: Forth Worth Spinks Airport
Fredericksburg, TX United States: Gillespie County Airport
Gainesville, TX United States: Gainesville Municipal Airport
Galveston, TX United States: Scholes International At Galveston Airport
Georgetown, TX United States: Georgetown Municipal Airport
Graham, TX United States: Graham Municipal Airport
Greenville, TX United States: Majors Airport
Hamilton, TX United States: Hamilton Municipal Airport
Harlingen, TX United States: Valley International Airport
Hebbronville, TX United States: Jim Hogg County Airport
Hereford, TX United States: Hereford Municipal Airport
Hondo, TX United States: South Texas Regional At Hondo Airport
Houston, TX United States: David Wayne Hooks Memorial Airport
Houston, TX United States: Ellington Airport
Houston, TX United States: George Bush Intercontinental/Houston Airport
Houston, TX United States: Houston Executive Airport
Houston, TX United States: Houston-Southwest Airport
Houston, TX United States: Lone Star Executive Airport
Houston, TX United States: Sugar Land Regional Airport
Houston, TX United States: William P Hobby Airport
Huntsville, TX United States: Huntsville Municipal Airport
Ingleside, TX United States: McCampbell-Porter Airport
Jacksonville, TX United States: Cherokee County Airport
Jasper, TX United States: Jasper County-Bell Field Airport
Junction, TX United States: Kimble County Airport
Kerrville, TX United States: Kerrville Municipal/Louis Schreiner Field Airport
Killeen, TX United States: Fort Hood Regional Airport
Killeen, TX United States: Skylark Field Airport
Kingsville, TX United States: Kleberg County Airport
La Grange, TX United States: Fayette Regional Air Center Airport
Lamesa, TX United States: Lamesa Municipal Airport
Lancaster, TX United States: Lancaster Regional Airport
Laredo, TX United States: Laredo International Airport
Levelland, TX United States: Levelland Municipal Airport
Longview, TX United States: East Texas Regional Airport
Lubbock, TX United States: Lubbock Preston Smith International Airport
Lufkin, TX United States: Angelina County Airport
Marfa, TX United States; Marfa Muni Airport
Marshall, TX United States; Harrison County Airport
Mc Allen, TX United States; Mc Allen Miller Intl Airport
Mc Kinney, TX United States; Collin County Rgnl At Mc Kinney Airport
Mesquite, TX United States; Mesquite Metro Airport
Midland, TX United States; Midland Airpark Airport
Midland, TX United States; Midland Intl Airport
Midlothian, TX United States; Mid-Way Rgnl Airport
Mineral Wells, TX United States; Mineral Wells Airport
Mount Pleasant, TX United States; Mount Pleasant Rgnl Airport
Muleshoe, TX United States; Muleshoe Muni Airport
Navasota, TX United States; Navasota Muni Airport
New Braunfels, TX United States; New Braunfels Rgnl Airport
Odessa, TX United States; Odessa-Schlemeyer Field Airport
Olney, TX United States; Olney Muni Airport
Orange, TX United States; Orange County Airport
Ozona, TX United States; Ozona Muni Airport
Palacios, TX United States; Palacios Muni Airport
Palestine, TX United States; Palestine Muni Airport
Pampa, TX United States; Perry Lefors Field Airport
Plains, TX United States; Yoakum County Airport
Plainview, TX United States; Hale County Airport
Port Isabel, TX United States; Port Isabel-Cameron County Airport
Port Lavaca, TX United States; Calhoun County Airport
Presidio, TX United States; Presidio Lely Intl Airport
Rockport, TX United States; Aransas Co Airport
San Angelo, TX United States; San Angelo Rgnl/Mathis Field Airport
San Antonio, TX United States; San Antonio Intl Airport
San Marcos, TX United States; San Marcos Muni Airport
Seminole, TX United States; Gaines County Airport
Sherman/Denison, TX United States; North Texas Rgnl/Perrin Field Airport
Sulphur Springs, TX United States; Sulphur Springs Muni Airport
Sweetwater, TX United States; Avenger Field Airport
Temple, TX United States; Draughon-Miller Central Texas Rgnl Airport
Terrell, TX United States; Terrell Muni Airport
Tyler, TX United States; Tyler Pounds Rgnl Airport
Uvalde, TX United States; Garner Field Airport
Van Horn, TX United States; Culberson County Airport
Vernon, TX United States; Wilbarger County Airport
Victoria, TX United States; Victoria Rgnl Airport
Waco, TX United States; Mc Gregor Executive Airport
Waco, TX United States; Tstc Waco Airport;
Waco, TX United States; Waco Rgnl Airport
Wharton, TX United States; Wharton Rgnl Airport
Wink, TX United States; Winkler County Airport