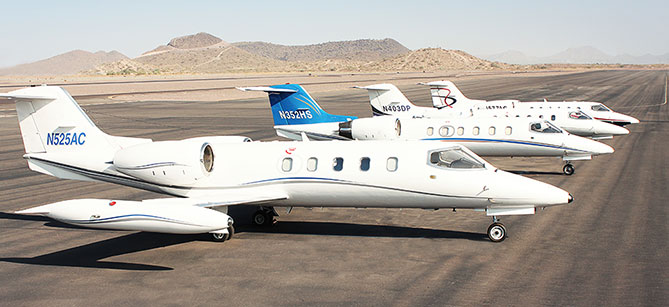 When you or your loved one is in the middle of a medical scare, it is essential that you receive the most outstanding care possible. AirCARE1 provides the best air ambulance services to Tennessee residents. Whether you need to be transported across the state or around the globe to receive medical care, you can count on our professional, friendly, and highly trained staff to safely deliver you to your destination.
All of us here at AirCARE1 take great pride in providing excellent medical care, as well as safe and comfortable transportation services. Our company boasts highly regarded accreditation from two major organizations in the industry: the Commission on Accreditation of Medical Transport Systems (CAMTS) and the European Air Medical Institute (EURAMI). It is exceedingly rare for an air ambulance service company to obtain dual accreditation from these agencies, and we are very proud to be able to offer our customers in Tennessee the peace of mind signified by this recognition.
AirCARE1 makes continuing education and training a top priority so that our medical and flight crews remain the most knowledgeable and trustworthy professionals in the industry. Our medical staff is capable of providing expert care for all of our patients, from newborns to the elderly. No matter what special need or concern you may have, you can trust that our team at AirCARE1 will meet and exceed your expectations.
Every AirCARE1 flight is staffed by a full crew, including two pilots. Our flight staff regularly attend training to refresh their skills and stay up-to-date on the latest in both aviation and medical care. Our impeccable safety record is a reflection of the dedication and skill demonstrated by our flight crew on a daily basis.
AirCARE1's aircraft are outfitted with an extensive array of medical equipment that is even comparable to most care facilities on land. The medical staff on board is fully capable of expertly handling any possible medical emergency that may occur during the flight, so you and your loved one can focus on your comfort until you reach your destination. We invite you to utilize the many amenities we provide, including hand
massages, aromatherapy, and soothing music, to help you relax.
AirCARE1 is here to help you during what could be a very trying time for you and your loved ones. Let us guide you through the process of scheduling and preparing for your flight so you can be sure that your journey will be efficient, comfortable, and safe. Please do not hesitate to let us know what your concerns are or the special needs you have so we can have the opportunity to put your mind at ease and help you receive the best medical attention possible for you or those you love.
Aiports We Fly To in Tennessee
Looking for an air ambulance in Tennessee (TN)? AirCARE1 provides air ambulance and medevac service to many cities in TN. Here are just a few of the airports in Tennessee that we fly to:
Athens, TN United States; Mcminn County Airport
Bolivar, TN United States; William L. Whitehurst Field Airport
Bristol/Johnson/Kingsport, TN United States; Tri-Cities Regional Tn/Va Airport
Camden, TN United States; Benton County Airport
Chattanooga, TN United States; Lovell Field Airport
Clarksville, TN United States; Outlaw Field Airport
Cleveland, TN United States; Cleveland Regional Jetport Airport
Columbia, TN United Statesc; Maury County Airport
Covington, TN United States; Covington Muni Airport
Crossville, TN United States; Crossville Memorial/Whitson Field Airport
Dayton, TN United States; Mark Anton Airport
Dickson, TN United States; Dickson Muni Airport
Dyersburg, TN United States; Dyersburg Rgnl Airport
Fayetteville, TN United States; Fayetteville Muni Airport
Gallatin, TN United States; Sumner County Regional Airport
Greeneville, TN United States; Greeneville-Greene County Muni Airport
Huntingdon, TN United States; Carroll County Airport
Jackson, TN United States; Mckellar Sipes Regional Airport
Knoxville, TN United States; Mcghee Tyson Airport
Lafayette, TN United States; Lafayette Muni Airport
Lawrenceburg, TN United States; Lawrenceburg-Lawrence County Airport
Lebanon, TN United States; Lebanon Muni Airport
Lewisburg, TN United States; Ellington Airport
Lexington-Parsons, TN United States; Beech River Rgnl Airport
Livingston, TN United States; Livingston Muni Airport
Mc Minnville, TN United States; Warren County Memorial Airport
Memphis, TN United States; Memphis International Airport
Millington, TN United States; Millington Regional Jetport Airport
Morristown, TN United States; Moore-Murrell Airport
Nashville, TN United States; Nashville International Airport
Oneida, TN United States; Scott Muni Airport
Paris, TN United States; Henry County Airport
Portland, TN United States; Portland Muni Airport
Pulaski, TN United States; Abernathy Field Airport
Rockwood, TN United States; Rockwood Muni Airport
Savannah, TN United States; Savannah-Hardin County Airport
Selmer, TN United States; Robert Sibley Airport
Sevierville, TN United States; Gatlinburg-Pigeon Forge Airport
Shelbyville, TN United States; Bomar Field-Shelbyville Muni Airport
Smyrna, TN United States; Smyrna Airport
Somerville, TN United States; Fayette County Airport
Sparta, TN United States; Upper Cumberland Regional Airport
Springfield, TN United States; Springfield Robertson County Airport
Tazewell, TN United States; New Tazewell Municipal Airport
Tullahoma, TN United States; Tullahoma Rgnl Arpt/Wm Northern Field Airport
Union City, TN United States; Everett-Stewart Rgnl Airport
Winchester, TN United States; Winchester Muni Airport