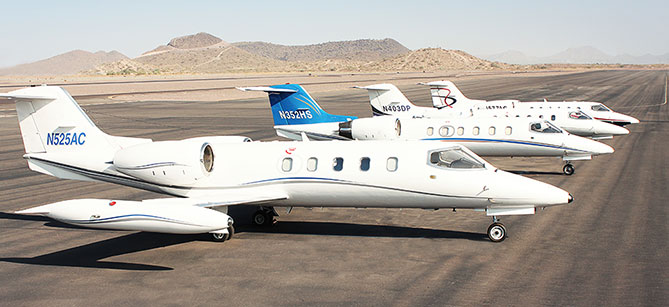 AirCARE1 is the leading provider of air ambulance and medevac services for both American and international customers who need quality medical transportation and expect the best in service and comfort. Our dedication to serving our clients throughout South Carolina is demonstrated by our excellent safety record, the expert medical care we provide, and the exquisite details we include in every flight.
We work very hard at AirCARE1 to make our customers feel at ease during each and every trip we take. A highly trained medical team travels with you to ensure that the patient is safe and that any possible medical emergency can be expertly managed. You can rest assured knowing that each of our planes is outfitted with the latest medical equipment and technology. Our team of doctors, nurses, respiratory therapists, and paramedics provide patients with the caring and attention they need to make sure their journey is as comfortable as possible.
Because all of us at AirCARE1 understand how important it is for our clients to relax during the flight, we include several spa-like and holistic services as well. Patients can enjoy listening to whatever type of music soothes them, receive a calming hand massage, and experience the proven benefits of aromatherapy during their trips. For those who are less comfortable flying, we provide noise-cancelling headphones to help them forget where they are and focus on their own comfort.
The experience and expertise of an AirCARE1 medical team is rivaled only by that of our flight crews. Our customers' safety is our top priority, which is why we require that our pilots adhere to our strict safety guidelines and attend additional safety training on a yearly basis. In order to further ensure your safety, we guarantee that every trip we take will include two pilots and two medical professionals.
When you choose AirCARE1, you can trust that you are working with a reliable and professional team of dedicated caregivers who want to help you navigate what can be a complicated and stressful situation. AirCARE1 holds the distinction of having received dual accreditation from both the European Air Medical Institute (EURAMI) and the Commission on Accreditation of Medical Transport Systems (CAMTS). This type of recognition is exceedingly unusual in our industry and solidifies our reputation for providing outstanding service while making the safety of our guests the top priority.
AirCARE1 flies in and out of many cities in South Carolina, as well many locations in the United States and abroad. Our knowledgeable and friendly staff is here to serve you and answer any questions you may have about all the services we provide to our patients every day. To see how AirCARE1 can help you with your air ambulance needs or to receive a free no-obligation quote, please call us at 877-760-7760 or click here.
Airports We Fly To in South Carolina
Here is a list of airports in South Carolina that we fly to:
AIKEN MUNI, AIKEN, SC
ALLENDALE COUNTY, ALLENDALE, SC
ANDERSON RGNL, ANDERSON, SC
BARNWELL RGNL, BARNWELL, SC
BEAUFORT MCAS /MERRITT FIELD, BEAUFORT, SC
MARLBORO COUNTY JETPORT, BENNETTSVILLE, SC
WOODWARD FIELD, CAMDEN, SC
CHARLESTON AFB/INTL, CHARLESTON, SC
CHARLESTON EXECUTIVE, CHARLESTON, SC
CHERAW MUNI/LYNCH BELLINGER, CHERAW, SC
CHESTER CATAWBA RGNL, CHESTER, SC
OCONEE COUNTY RGNL, CLEMSON, SC
COLUMBIA METROPOLITAN, COLUMBIA, SC
JIM HAMILTON L.B. OWENS, COLUMBIA, SC
DARLINGTON COUNTY JETPORT, DARLINGTON, SC
MC ENTIRE JNGB (PRIVATE), EASTOVER, SC
FLORENCE RGNL, FLORENCE, SC
GEORGETOWN COUNTY, GEORGETOWN, SC
GREENVILLE DOWNTOWN, GREENVILLE, SC
DONALDSON CENTER, GREENVILLE, SC
GREENWOOD COUNTY, GREENWOOD, SC
GREENVILLE SPARTANBURG INTL, GREER, SC
MYRTLE BEACH INTL, MYRTLE BEACH, SC
LOWCOUNTRY RGNL, WALTERBORO, SC
HARTSVILLE RGNL, HARTSVILLE, SC
WILLIAMSBURG RGNL, KINGSTREE, SC
NORTH AIR FORCE AUX. FIELD, NORTH, SC
GRAND STRAND, NORTH MYRTLE BEACH, SC
ORANGEBURG MUNI, ORANGEBURG, SC
PICKENS COUNTY, PICKENS, SC
ROCK HILL/YORK CO/BRYANT FIELD, ROCK HILL, SC
SPARTANBURG DOWNTOWN MEMORIAL, SPARTANBURG, SC
SUMTER, SUMTER, SC
FAIRFIELD COUNTY, WINNSBORO, SC
Call our medical flight hotline for further details and information on US: 1.877.760.7760 | Int'l: 505.242.7760.