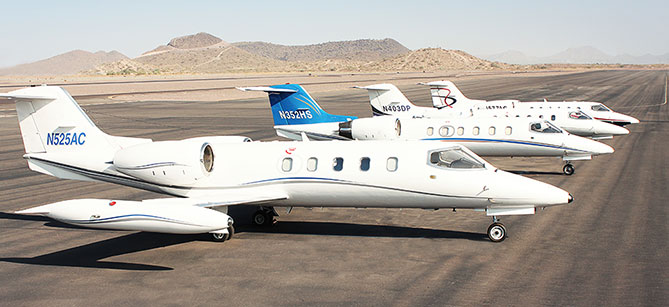 Puerto Vallarta, Mexico is a city that most Americans equate with sunshine and vacations. And while the city is certainly known for its beautiful beaches and eventful nightlife, many people are not aware of the medical resources available to residents and visitors. When traveling to Puerto Vallarta, know that you have access to a first class accredited air ambulance service that provides emergency medical services, medical escort services, and transportation of neonatal and bariatric patients to hospitals and healthcare facilities.
Filling a Need for Neonatal Patient Transport
Transporting an ailing neonatal patient from Puerto Vallarta requires the use of medical devices that have been designed to handle the special needs of tiny patients. AirCARE1 equips their LearJet 35A aircrafts with customized devices such as battery-operated transport incubators with collapsible bases. Other key devices include infant transport ventilators with neonatal patient circuits and patient transport monitors that include a range of tiny blood pressure cuffs and sensors that fit the arms and fingers of neonatal patients. Neonatal resuscitators and laryngoscopes are also kept on hand to ensure that AirCARE1 is equipped to safely transport and treat the smallest patients.
Offering a Trusted Mode of Transport for Bariatric Patients
Bariatric patients create a unique set of patient transport challenges that should be handled by experienced professionals with the proper equipment. Most medical devices, which are designed to be used with patients under 300 pounds, would not be sufficient to treat or transport bariatric patients. The safe transportation of ailing bariatric patients from Puerto Vallarta typically requires equipment that will accommodate patients up to 450 pounds. AirCARE1 employs transport stretchers with a higher weight capacity to ensure that patients are supported during transit. Additionally, patient monitoring devices include extra-large blood pressure cuffs to produce accurate vital signs readings.
How Commercial Medical Escort Services can Facilitate Patient Transport
In some cases, a personalized touch can make patient transportation from Puerto Vallarta an easier process. AirCARE1 offers an all-inclusive solution designed to help patients feel more comfortable during their bed to bed flights. A commercial medical travel companion service allows a medical support staff to accompany patients,that are fit to travel commercial, on their flights from one location to another in efforts to provide them with peace of mind. The accompanying medical staff consists of trained healthcare professionals who have been trained to offer in-flight medical care and comfort to sick or injured patients. Our staff manages all communication between medical facilities, insurance companies and airlines to provide a less stressful, seamless process in your time of need.
Visit Puerto Vallarta with Peace of Mind
Families visiting Puerto Vallarta should take comfort in knowing that they have excellent medical resources available to them in the event that a family member should require emergency medical care. And with the presence of a trusted air ambulance service that serves patients of all ages and sizes, visitors who experience a medical emergency in Puerto Vallarta have a safe option for medical transport from Puerto Vallarta to a hospital back home. Regardless of whether the patient is a tiny infant or an morbidly obeseadult, AirCARE1 has the special medical devices and expertise required to safely transport a patient from one location to another.