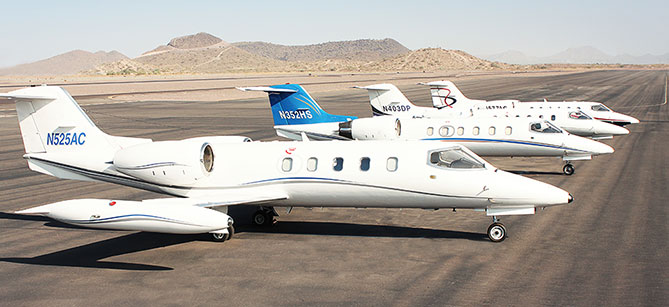 Are you in need of an air ambulance or medevac service in Pennsylvania? You can trust AirCARE1 to help you or your loved one get access to specialized medical services when you need them the most.
Why Choose an Air Ambulance in Pennsylvania?
Air ambulances are vital for addressing emergencies, but they are also an option for patients who require medical attention while on the way to routine specialist appointments. For example, a four-hour drive to a clinic with someone who has chronic kidney failure means that they will go four hours without life-saving dialysis, but by choosing an air ambulance, you can drastically reduce transport times and ensure that they have access to medical care throughout the whole journey.
Most ground ambulances will only take you and your loved one to a hospital within their own healthcare network, but AirCARE1 can transport you to any location in Pennsylvania, around the country or even internationally. That's why it's important to make the right call when you or your family member needs constant medical attention.
How Can AirCARE1 Help?
We maintain a state-of-the-art fleet of Learjet airplanes that are staffed by two pilots and a dedicated medical team consisting of physicians, doctors, respiratory therapists and nurses. Live flight tracking is available so that even if you're not in the air with your loved one, you can rest assured knowing that they will arrive safely and on time.
Your comfort is just as much a priority as your health; during your time in the air, we will offer our patient hand massages, aromatherapy, and in-flight entertainment to make sure that you can relax during what is typically a stressful experience. We can also provide meals to your specification and can cater for a variety of different diets.
An Air Ambulance Service You Can Trust
We have received accreditation from both the Commission on Accreditation of Medical Transport Systems (CAMTS) as well as the European Air Medical Institute (EURAMI), and we are one of just two US partners of choice for the International Assistance Group. Backed by these leading accrediting organizations, AirCARE1 is a service that you can trust.
Every staff member receives thorough training to ensure that you will always reach your destination safely and securely. Depending on your requirements, we can provide transportation to other hospitals and clinics in Pennsylvania, other US states, or internationally.
Contact us today to discuss our services, as well as get a free quote, by calling 877-760-7760 or by clicking here.
Pennsylvania Airports We Fly To
Do you need to arrange for an air ambulance service in Pennsylvania (PA)? AirCARE1 flies to multiple airports in the state. Here is a list of airfields in Pennsylvania from which we fly.
LEHIGH VALLEY INTL, ALLENTOWN, PA
ALTOONA-BLAIR COUNTY, ALTOONA, PA
BEDFORD COUNTY, BEDFORD, PA
CHESTER COUNTY G O CARLSON, COATESVILLE, PA
CLARION COUNTY, CLARION, PA
DUBOIS RGNL, DUBOIS, PA
VENANGO RGNL, FRANKLIN, PA
ERIE INTL/TOM RIDGE FIELD, ERIE, PA
CAPITAL CITY, HARRISBURG, PA
HARRISBURG INTL, HARRISBURG, PA
MURTHA JOHNSTOWN-CAMBRIA CO, JOHNSTOWN, PA
LANCASTER, LANCASTER, PA
ARNOLD PALMER RGNL, LATROBE, PA
INDIANA COUNTY/JIMMY STEWART09, INDIANA, PA
PORT MEADVILLE, MEADVILLE, PA
PHILADELPHIA INTL, PHILADELPHIA, PA
NORTHEAST PHILADELPHIA, PHILADELPHIA, PA
MID-STATE, PHILIPSBURG, PA
ALLEGHENY COUNTY, PITTSBURGH, PA
PITTSBURGH INTL, PITTSBURGH, PA
READING REGIONAL/SPAATZ, READING, PA
MIFFLIN COUNTY, REEDSVILLE, PA
SOMERSET COUNTY, SOMERSET, PA
UNIVERSITY PARK, STATE COLLEGE, PA
WASHINGTON COUNTY, WASHINGTON, PA
WILKES-BARRE/SCRANTON INTL, WILKES-BARRE/SCRANTN, PA
WILLIAMSPORT RGNL, WILLIAMSPORT, PA
YORK, YORK, PA
Call our medical flight hotline for further details and information on US: 1.877.760.7760 | Int'l: 505.242.7760.