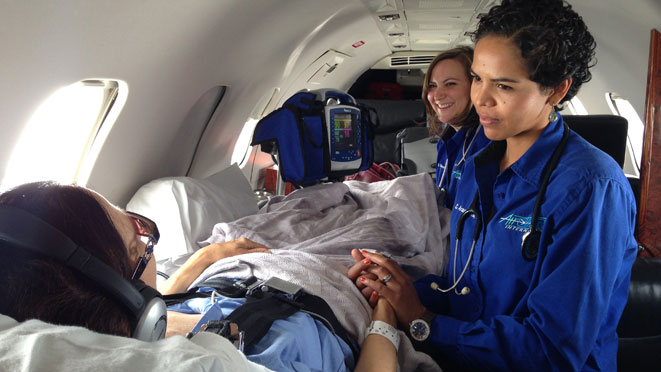 AirCARE1 is the industry leader in our innovative approach to patient care. We provide a personal, unique, and relaxing experience with holistic care, in addition to any medical interventions necessary to maintain patient stability. Our patients are transported in executive quality Learjet medical transport designed aircrafts in a pleasant medical environment modified to reduce stress and anxiety.
Ensuring the highest quality of care, patients are provided the opportunity to experience soothing music from noise-cancelling headsets, and receive relaxing hand massages with aromatherapy. On longer flights, patients and family members have access to In-Flight movies for their enjoyment.
Music, hand massages and aromatherapy combine to produce a pleasant and calming experience which enhances our patient's overall sense of well-being. This personal touch helps our patients to rest comfortably while promoting the healing process.