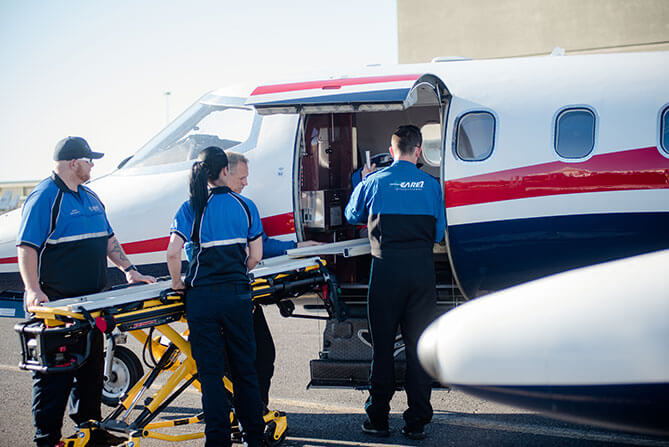 Patient Care Delivery System
AirCARE1 has put great thought and consideration into designing the best possible patient care delivery system in the industry. Using the most sophisticated equipment available along with our patient care system, allow us to continuously monitor and treat most any patient condition in our airborne intensive care aircraft.
Patient Care System
The patient is transferred from their bed to our exclusive LifePort Patient Care System where they comfortably remain until they are safely transferred to their bed at their destination facility. This system provides a safer and smoother transport while preserving the patient's energy and strength.
Patient Loading Utility System
Our patient is loaded and unloaded from our aircraft via our patient care delivery system loading ramp system. Our custom loading ramp makes our process safer, faster, and less intimidating for the patient by preventing any tipping, tilting, or wobbling during the loading and unloading process. Additionally, our cargo door is over 30% wider than most in the industry, again making the loading process easier.