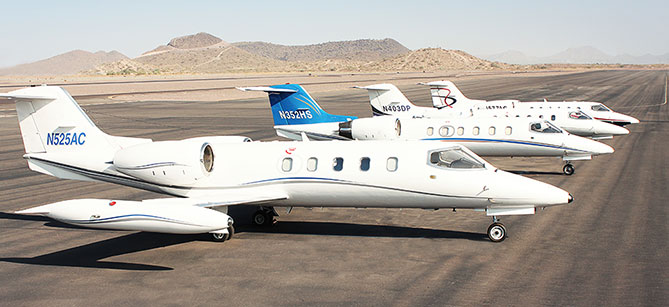 Ohio, known as the Buckeye State, is home to 11.6 million residents. About 2.3 million Ohio citizens live in rural areas. An amazing 212 million tourists visit Ohio annually. Its 293-mile Scenic Byway is a top tourist attraction. Top industries in Ohio include automotive, steel, agriculture, small appliances, and aerospace.
Your Trusted Ohio Medevac Service
In many circumstances, the need for air ambulance services is often not something that can be expected. When the need arises, AirCARE1 is ready to transport you or your loved one to or from any state in the United States, Canada, Mexico, South America or Central America. We also offer Medical Travel Companion services in Europe and Asia. Founded by Denise Waye, a registered nurse, AirCARE1 offers a fleet of well-equipped aircraft that are staffed with well-qualified pilots and specially trained nursing staffs.
AirCARE1 provides door-to-door transportation for patients too ill or injured to travel by any other method. For the critically ill patient who needs specialized care not available near their home, AirCARE1 provides peace of mind knowing that you'll be able to reach the destination best suited to provide the patient with the care they need.
Who Can AirCARE1 Help?
Geriatric/elderly patients can be frail and require oxygen. Should they need a highly specialized medical procedure, air ambulance transportation may be the only viable way to get your loved one the help they need. AirCARE1 allows the patient's spouse or family member to accompany them to alleviate stress and provide comfort to the patient. Not only is every medical need provided, AirCARE1 provides holistic care such as noise cancelling headphones, hand massages, and aromatherapy.
Bariatric/obese patients may also find themselves in need of air ambulance services. Not all air ambulances are able to accommodate a bariatric patient's size, weight and mobility limitations. Should a serious health problem develop or a serious accident occur, transporting a bariatric patient to a critical care hospital may often be the best choice. AirCARE1 utilizes its highly equipped Learjets for the transporting its bariatric patients. Our fleet of Learjets feature large cargo doors that accommodate AirCARE1's customized stretcher. The patient is transferred bedside-to-bedside. Monitoring equipment is attached to the stretcher to monitor vital signs, even during transfer.
Pediatric patients are cared for by a specially trained pediatric team. If a rare illness or serious injury strikes your child, the specialized care they need might be across the country. AirCARE1 will safely transport you and your child to the facility they need. Pediatric patients often have different physical and emotional needs than adult patients. Children lose body heat more rapidly and need careful monitoring. Transport of a child can sometimes be a highly charged situation and AirCARE1's pediatric teams are trained to handle these delicate cases .
The transport of a neonate can be both physically and emotionally challenging for these tiny patients. AirCARE1's aircraft are fully equipped with a Level 3 neonatal intensive care unit. The neonatal team includes a well-qualified NICU nurse, respiratory therapist and a NICU incubator. A family member is also able to travel along. The neonatal teams are highly trained and experienced in the transport of neonatal babies. AirCARE1 also provides international transports of neonates.
AirCARE1 coordinates with your insurance provider and works out the details and costs of every transport. An accurate estimate of out-of-pocket costs is provided with every quote. Call today or click here for a free quote.
Ohio Airports We Fly To
Here is a list of airports in Ohio that we fly to:
AKRON FULTON INTL, AKRON, OH
AKRON-CANTON RGNL, AKRON, OH
ASHTABULA COUNTY, ASHTABULA, OH
OHIO UNIVERSITY SNYDER FIELD, ATHENS/ALBANY, OH
BOLTON FIELD, COLUMBUS, OH
RICHARD DOWNING, COSHOCTON, OH
CINCINNATI MUNI AIRPORT LUNKEN, CINCINNATI, OH
BURKE LAKEFRONT, CLEVELAND, OH
CUYAHOGA COUNTY, CLEVELAND, OH
CLEVELAND-HOPKINS INTL, CLEVELAND, OH
DARBY DAN, COLUMBUS, OH
PORT COLUMBUS INTL, COLUMBUS, OH
RICKENBACKER INTL, COLUMBUS, OH
OHIO STATE UNIVERSITY, COLUMBUS, OH
JAMES M COX DAYTON INTL, DAYTON, OH
WRIGHT-PATTERSON AFB, DAYTON, OH
DAYTON-WRIGHT BROTHERS, DAYTON, OH
DELAWARE MUNI, DELAWARE, OH
FINDLAY, FINDLAY, OH
FOSTORIA METROPOLITAN, FOSTORIA, OH
SANDUSKY COUNTY RGNL, FREMONT, OH
JAMES A RHODES, JACKSON, OH
BUTLER CO RGNL, HAMILTON, OH
FAIRFIELD COUNTY, LANCASTER, OH
LIMA ALLEN COUNTY, LIMA, OH
LORAIN COUNTY RGNL, LORAIN/ELYRIA, OH
MANSFIELD LAHM RGNL, MANSFIELD, OH
MARION MUNI, MARION, OH
MIDDLETOWN REGIONAL/HOOK FIELD, MIDDLETOWN, OH
KNOX COUNTY, MOUNT VERNON, OH
CARL R KELLER FIELD, PORT CLINTON, OH
GREATER PORTSMOUTH RGNL, PORTSMOUTH, OH