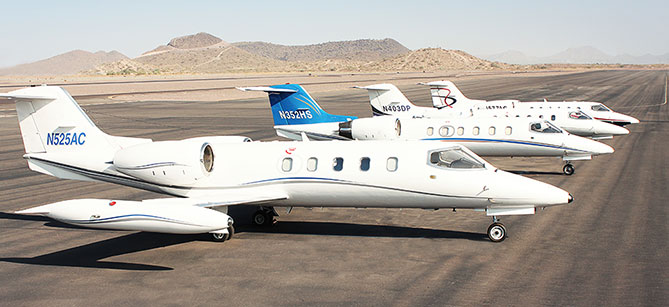 Safe and Comfortable New York Air Ambulance Service for Your Loved Ones
For intensive care transportation to or from New York, you only want the best for your loved ones. Since our first year of existence, we have shown our sincere passion for helping those who need transport. We make sure that we provide our services in such a way that it is medically secure and at the same time, the patients are comfortable.
The AirCARE1 Difference
At AirCARE1, we make every effort to control the costs of our transport services, while ensuring that we do not sacrifice our care quality. You can rely on us for transportation because:
We are accredited by EURAMI, a certification awarded to a handful of critical care transportation firms and recognizes premier medical practices and transport records.
We are also certified by CAMTS, giving us dual accreditation, which is rare for air ambulance service providers.
We know you want peace of mind while transporting your loved one and that is why we guarantee that we have an experienced and meticulous transport crew. Our highly trained, compassionate staff will work with you every step of the way.
We use Learjets for transporting patients which is our choice aircraft because it is efficient and can take up to eight passengers. It meets noise reduction standards and has been commended for its exceptional performance capabilities.
Holistic Care for Patients
We are aware that transport can be stressful to patients, which is why we use holistic methods that cancel out noise through the use headsets where therapeutic music can be heard. We also use aromatherapy whenever applicable. As a result, patients and their loved ones feel more comfortable and less anxious throughout the whole journey.
Pristine Safety Record
Aside from medical care, we want to provide a safe air travel experience. We have a pristine safety record that we maintain at all times. Our team members are knowledgeable and extensively trained, and we only use state-of-the-art equipment and facilities on board.
AirCARE1 Owns Our Aircrafts
Unlike other air ambulance service companies, we own our air fleet. As the owner, we have complete control over our services. You can trust that the moment you give us a call to the time we have fully transported your loved one to his or her destination, you only deal with AirCARE1 and no one else.
Servicing Airports Across New York
Our team of experts supports our air ambulance services to and from New York. They work diligently to give the highest level of care for the patient throughout the whole transportation process. We currently provide domestic and international transport services to and from New York airports, including:
Albany International Airport
John F Kennedy International Airport
Greater Rochester International Airport
New York Skyports
Long Island Macarthur Airport
LaGuardia Airport
Additional airports we service can be found below in our complete list.
Dedicated Medical Team
AirCare1 has a dedicated medical team and aircrew that will accompany the patient during the flight. We provide hope for people and families of those with sick or injured loved ones as we promise to move them safely and comfortably to New York or from the state to wherever in the world the patient may need to go.
For superior service, commitment to patient care, and the latest in technology – all for a reasonable price, choose AirCARE1. If you are in need of medical transportation to or from New York, please call us at 877-760-7760 or click here for a free no obligation quote.
New York Airports We Fly To
Here is a list of airports in New York that we fly to:
ALBANY INTL, ALBANY, NY
GENESEE COUNTY, BATAVIA, NY
GREATER BINGHAMTON/LINK, BINGHAMTON, NY
BUFFALO NIAGARA INTL, BUFFALO, NY
CALVERTON EXECUTIVE AIRPARK, CALVERTON, NY
CANANDAIGUA, CANANDAIGUA, NY
CHAUTAUQUA COUNTY/DUNKIRK, DUNKIRK, NY
EAST HAMPTON, EAST HAMPTON, NY
ELMIRA/CORNING RGNL, ELMIRA/CORNING, NY
REPUBLIC, FARMINGDALE, NY
OSWEGO COUNTY, FULTON, NY
FLOYD BENNETT MEMORIAL, GLENS FALLS, NY
HAMILTON MUNI, HAMILTON, NY
COLUMBIA COUNTY, HUDSON, NY
ITHACA TOMPKINS RGNL, ITHACA, NY
CHAUTAUQUA COUNTY/JAMESTOWN, JAMESTOWN, NY
MASSENA INTL-RICHARDS FIELD, MASSENA, NY
ORANGE COUNTY, MONTGOMERY, NY
SULLIVAN COUNTY INTL, MONTICELLO, NY
NEW YORK SKYPORTS (SPB), NEW YORK, NY
LONG ISLAND MAC ARTHUR, NEW YORK, NY
JOHN F KENNEDY INTL, NEW YORK, NY
LA GUARDIA, NEW YORK, NY
STEWART INTL, NEWBURGH, NY
NIAGARA FALLS INTL, NIAGARA FALLS, NY
OGDENSBURG INTL, OGDENSBURG, NY
PENN YAN, PENN YAN, NY
PLATTSBURGH INTL, PLATTSBURGH, NY
GREATER ROCHESTER INTL, ROCHESTER, NY
GRIFFISS INTL, ROME, NY
SCHENECTADY COUNTY, SCHENECTADY, NY
WATERTOWN INTL, WATERTOWN, NY
SYRACUSE HANCOCK INTL, SYRACUSE, NY
FRANCIS S GABRESKI, WESTHAMPTON BEACH, NY
WESTCHESTER COUNTY, WHITE PLAINS, NY
Call our medical flight hotline for further details and information on US: 1.877.760.7760 | Int'l: 505.242.7760.