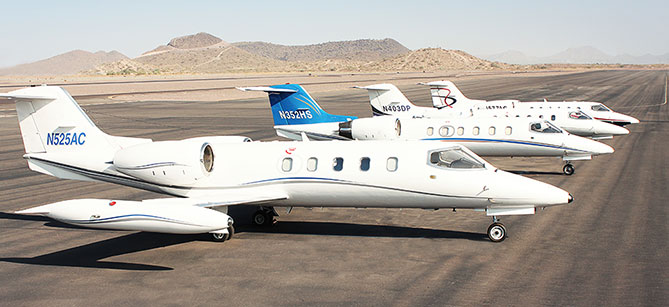 AirCARE1 is an air medical transport provider that specializes in domestic and international air ambulance services. We provide fast and safe transportation for you or your loved ones under advanced medical care. AirCARE1 utilizes advanced medical equipment, highly equipped aircrafts, experienced air ambulance pilots, and well trained medical professionals. We have received dual accreditation from CAMTS (Commission on Accreditation of Medical Transport Systems) and EURAMI (European Aeromedical Institute) which is a result of our commitment to providing the best air medical transportation. If you're in need of air ambulance services in New Jersey, our dedicated team is always ready to help.
Our team has continuously worked to provide the best possible medical care systems for patients. We use state of the art equipment to keep our patients comfortable and safe throughout the journey. We hire only highly qualified personnel which has enabled us to provide an exceptional quality of service to our patients. Once our patients leave their original facility bed, they are transferred in our advanced life port Patient Care System, which offers a smoother and safer transport experience while preserving the patient's strength and energy. Our advanced medical equipment provides continuous monitoring throughout the transportation of the patient.
We have been both EURAMI and CAMTS accredited and boast an exceptional care and safety record. Our New Jersey flight medics, physicians, and flight nurses are caring, compassionate, highly trained and experienced in airborne medical procedures. AirCARE1's staff of pilots come with a great deal of experience and are training specifically in medical air transportation. Our airplanes are safe and comfortable for patients to travel in. During the flight, we offer our patients a unique holistic care approach. Our team provides noise cancelling headsets with therapeutic music that prevent patients from hearing the sounds of the airplane. Moreover, patients are also given hand massages with aromatherapy, which create a sense of calm and peace during the flight.
At AirCARE1, our company owned Learjets are able to fly at a high altitude which reduces turbulence and provides patients with a smoother ride. The difference in our services is that we use specialized aircraft for the required distance which lessens the need for fueling stops. We utilize a fleet of executive quality Learjet as they are the most efficient and comfortable aircraft for long distance air ambulance transport. We fly to destinations all over New Jersey and provide transportation throughout the United States as well as many destinations internationally.
We understand that finding a reliable air ambulance service provider can be daunting and challenging task. We at AirCARE1 believe that our patients deserve the best medical transportation experience. Our entire service is designed to make our patients feel comfortable and safe. We are a fully licensed air ambulance company that is committed to providing the best quality medical care, patient safety, and satisfaction. Call our medical flight professionals at 877-760-7760 to learn more about our services or click here to receive a free, no obligation quote.
New Jersey Airports We Fly To
Here is a list of airports in New Jersey that we fly to:
ATLANTIC CITY INTL, ATLANTIC CITY, NJ
MONMOUTH EXECUTIVE, BELMAR/FARMINGDALE, NJ
LAKEHURST NAES / MAXFIELD FLD, LAKEHURST, NJ
MILLVILLE MUNI, MILLVILLE, NJ
MORRISTOWN MUNI, MORRISTOWN, NJ
NEWARK LIBERTY INTL, NEWARK, NJ
TETERBORO, TETERBORO, NJ
ROBERT J. MILLER AIR PARK, TOMS RIVER, NJ
TRENTON MERCER, TRENTON, NJ
CAPE MAY COUNTY, WILDWOOD, NJ