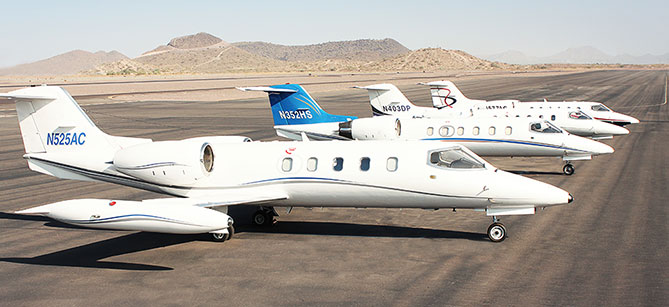 AirCARE1 started out as an idea and a dream of flight nurse Denise Waye, AirCARE1's founder. Dissatisfied with the standards of patient care and wanting the freedom to fix it, Denise started AirCARE1 with the goal of improving all the things she thought were wrong with the current treatment options and quality of care. AirCARE1 is dedicated to raising the bar on patient satisfaction, customer care, and safety. An air ambulance transports patients from local hospitals and low-level trauma centers to higher level trauma centers and specialized medical facilities. Air ambulances are a much faster and safer option than traditional ground transportation and work well when a patient urgently needs to get to another facility for the best possible care.
How Transport is Arranged
AirCARE1 will work quickly and efficiently to answer any questions or concerns you might have, and we are dedicated to giving you the best experience possible.
Call AirCARE1 and ask for a free, no-obligation quote. We will get back to you the same day with your initial quote.
They begin to get transport ready and cover every aspect including flight times, fuel considerations, ground transportation to and from the air ambulance, possible food considerations, and international considerations.
The flight crew arrives and takes the patient to their destination.
Training and Certifications
The flight crew goes through initial training as well as advanced training and monthly refresher courses, along with annual trauma training. Our team is trained on assessing patients, loading and unloading procedures, intubations, and in-flight emergency procedures to name just a few. You may rest assured knowing that AirCARE1's crew is trained to take the best care of your loved one and that they will arrive safely at their destination.
What Makes AirCARE1 Unique?
Montana's air ambulance services use a Learjet for transport. This is one of the safest options available on the market today. These jets are able to fly faster than commercial planes, and this cuts flight time down. Everyone knows that in a critical situation, every minute counts. Each Learjet has been modified with patient care and safety in mind. We've installed wider doors to make loading and unloading easier, and offer nonstop flights all over the United States. AirCARE1 has a coveted dual accreditation from both the Commission on Accreditation of Medical Transport Systems (CAMTS) and the European Aerodynamical Institute (EURAMI). We are also a certified member of the Women's Business Enterprise, the NBAA, and Goldman Sachs 10,000 Small Businesses. We are a preferred provider for the International Assistance Group (AIG) and have become only the second air ambulance provider to be picked from the United States.
Services Offered
AirCARE1 offers a wide variety of services. We provide neonatal patient transport, pediatric patient transport, bariatric patient transport, geriatric patient transport, and commercial travel companions.
AirCARE1 is redefining the patient standard of care in the air ambulance industry. We will continue evolving to meet every need a patient might have and will continue to raise the bar for years to come. Call us today at 877-760-7760 for a free, no-obligation quote, or explore the list of cities in which we offer our services.
Airports We Fly to in Montana
Looking for an air ambulance in Montana? AirCARE1 provides air ambulance and medevac service to many cities in MT. Here are just a few of the airports in Montana that we fly to:
Anaconda, MT United States; Bowman Field Airport
Baker, MT United States, Baker Muni Airport
Benchmark, MT United States; Benchmark Airport
Billings, MT United States; Billings Logan International Airport
Bozeman, MT United States; Bozeman/Yellowstone Intl/Gallatin Field Airport
Butte, MT United States; Bert Mooney Airport
Chester, MT United States; Liberty County Airport
Choteau, MT United States; Choteau Airport
Colstrip, MT United States; Colstrip Airport
Cut Bank, MT United States; Cut Bank International Airport
Deer Lodge, MT United States; Deer Lodge-City-County Airport
Dell, MT United States; Dell Flight Strip Airport
Dillon, MT United States; Dillon Airport
Ennis, MT United States; Big Sky Airport
Glasgow, MT United States; Wokal Field/Glasgow International Airport
Glendive, MT United States; Dawson Community Airport
Great Falls, MT United States; Great Falls International Airport
Havre, MT United States; Havre City-County Airport
Helena, MT United States; Helena Regional Airport
Kalispell, MT United States; Glacier Park International Airport
Laurel, MT United States; Laurel Muni Airport
Lewistown, MT United States; Lewistown Municipal Airport
Libby, MT United States; Libby Airport
Livingston, MT United States; Mission Field Airport
Miles City, MT United States; Frank Wiley Field Airport
Missoula, MT United States; Missoula International Airport
Roundup, MT United States; Roundup Airport
Shelby, MT United States; Shelby Airport
Sidney, MT United States; Sidney-Richland Muni Airport
Three Forks, MT United States; Three Forks Airport
West Yellowstone, MT United States; Yellowstone Airport
White Sulphur Springs, MT United States; White Sulphur Springs Airport
Wolf Point, MT United States; L M Clayton Airport