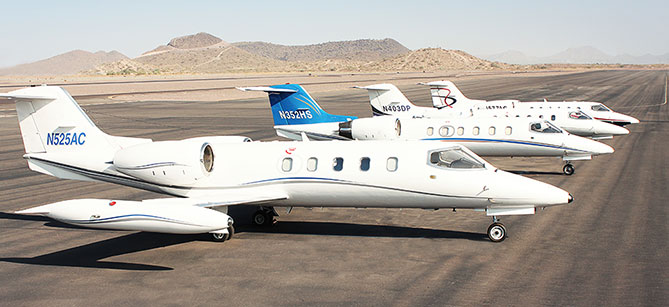 AirCARE1: The Best Medical Transportation Provider
Medical air transport is helpful when someone is critically ill or injured and needs to be transported to a medical facility that is not within easy reach via ground transportation. AirCARE1 is a renowned long-range air ambulance provider. We specialize in medical transport flights and air ambulance services to and from Mississippi. AirCARE1 has a team of talented medical transport personnel who are committed and trained to go anywhere. We also use sophisticated equipment to take care of the patients until they reach their destinations.
Why you Should Choose AirCARE1
AirCARE1 is equipped with efficient Learjet aircraft for transporting patients to and from the airport. We can access many airports in Mississippi: Panola County, Batesville, Golden Triangle RGNL, Columbus; and Hagler AAF, Camp Shelby. Additionally, we have continuous monitoring systems for checking the progress of patients while on the aircraft.
AirCARE1 is a world-class medical transport company with accreditation by the Commission on Accreditation of Medical Transport Systems (CAMTS). We were also accredited by the European Air Medical Institute (EURAMI). These accreditations show our unwavering commitment to providing exceptional services.
Seamless Support: Bedside to Bedside
AirCARE1 provides seamless support bedside to bedside. We provide excellent services to patients from the initial interaction through our website or phone to the post-flight debriefing stage. Additionally, we have a written training procedure for all workers as well as a continuous education program for all of our staff to ensure they maintain the highest level of standards.
AirCARE1 has exacting standards ranging from the aircraft sector to the specific patient care elements. We use LearJet aircrafts to transport our patients. Our LearJet have wide entry doors to allow easy access to the patient in and out of the aircraft. Our LearJets also contain airborne intensive care units for patients who need special attention.
Experienced Medical Staff
AirCARE1 has experienced medical flight staff who are dedicated to providing patients with the best care. Therefore, we take a keen interest in the qualification of the medical flight personnel that we hire to ensure we have only the best working for AirCARE1.
AirCARE1 transports patients with a two-person medical team including respiratory therapists, critical care nurses, physicians, and paramedics. We transport patients while providing them with all necessary medical services. The patients are given a pleasant medical environment including high quality aircrafts interiors, highly-trained medical practitioners, and specialized onboard equipment.
Holistic Approach to Patient Care
AirCARE1 employs a holistic approach to patient care including the use of noise-canceling headsets with therapeutic music, aromatherapy, and hand massages. These procedures assist patients in reducing stress and anxiety as well as providing them with peace of mind.
You can rest assured that AirCARE1 is among the best air medical providers globally. Apart from the well-equipped LearJet aircrafts, we have a team of experienced medical flight staff that provide only the best care for our patients.
If you are in need of medical transportation to or from Mississippi, please call us at 877-760-7760 or click here for a free no obligation quote.
Mississippi Airports We Fly To
Here is a list of airports in Mississippi that we fly to:
PANOLA COUNTY, BATESVILLE, MS
STENNIS INTL, BAY ST LOUIS, MS
BOONEVILLE/BALDWYN, BOONEVILLE/BALDWYN, MS
BROOKHAVEN-LINCOLN COUNTY, BROOKHAVEN, MS
HAGLER AAF, CAMP SHELBY, MS
FLETCHER FIELD, CLARKSDALE, MS
CLEVELAND MUNI, CLEVELAND, MS
GOLDEN TRIANGLE RGNL, COLUMBUS, MS
ROSCOE TURNER, CORINTH, MS
MID DELTA RGNL, GREENVILLE, MS
GREENWOOD-LEFLORE, GREENWOOD, MS
GRENADA MUNI, GRENADA, MS
GULFPORT-BILOXI INTL, GULFPORT, MS
BOBBY L CHAIN MUNI, HATTIESBURG, MS
HATTIESBURG-LAUREL RGNL, HATTIESBURG/LAUREL, MS
INDIANOLA MUNI, INDIANOLA, MS
HAWKINS FIELD, JACKSON, MS
JACKSON-EVERS INTL, JACKSON, MS
KOSCIUSKO-ATTALA COUNTY, KOSCIUSKO, MS
HESLER-NOBLE FIELD, LAUREL, MS
MCCOMB-PIKE COUNTY-LEWIS, MC COMB, MS
KEY FIELD, MERIDIAN, MS
MERIDIAN NAS/MC CAIN FIELD, MERIDIAN, MS
HARDY-ANDERS NATCHEZ-ADAMS CO., NATCHEZ, MS
OLIVE BRANCH, OLIVE BRANCH, MS
UNIVERSITY-OXFORD, OXFORD, MS
TRENT LOTT INTL, PASCAGOULA, MS
PHILADELPHIA MUNI, PHILADELPHIA, MS
PICAYUNE MUNI, PICAYUNE, MS
JOHN BELL WILLIAMS, RAYMOND, MS
GEORGE M BRYAN, STARKVILLE, MS
TUNICA MUNI, TUNICA, MS
TUPELO RGNL, TUPELO, MS
VICKSBURG MUNI, VICKSBURG, MS
WAYNESBORO MUNI, WAYNESBORO, MS
YAZOO COUNTY, YAZOO CITY, MS
Call our medical flight specialists for further details and information at US: 877-760-7760 | Int'l: 505-242-7760.