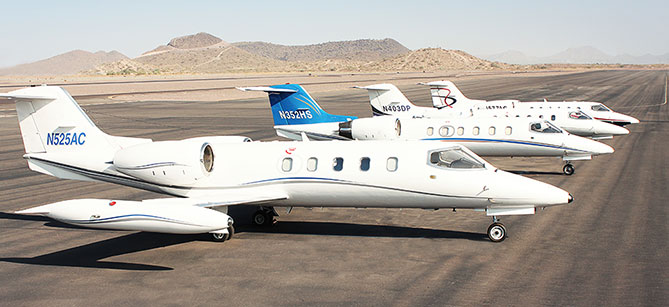 When you or a loved one needs access to the medical care that could mean the difference between life and death and you must travel to get that care, you can count on AirCARE1 to get you there safely, quickly, and comfortably. Whether you are in one of Minnesota's major cities or you live in one of the many beautiful rural areas in the state, we are here to help alleviate some of the stress and worry that so often accompany medical emergencies.
At AirCARE1, we go above and beyond to provide our clients in Minnesota the best in medical care, transportation, and comfort while they travel within the United States or around the world to receive the treatment they need. We own our own fleet of aircraft and follow the most stringent safety regulations in order to give you the peace of mind that comes with knowing you are in the care of experienced professionals. Our flight crews include two pilots so that any possible mechanical emergency that may arise is addressed calmly and professionally. AirCARE1 pilots are required to attend annual training so that they may continually hone their skills.
Speaking of handling emergencies, our medical staff consists of nurses, paramedics, and physicians who use their extensive knowledge and experience to handle any possible medical emergency. When you trust AirCARE1 to be your air ambulance service provider, you can rest easy knowing that the people caring for you are the best in the business. We provide these dedicated medical professionals with the most advanced medical technology available. In an effort to make you even more relaxed and comfortable, our staff members provide additional services, including hand massages, aromatherapy, and a wide array of entertainment choices that we hope will help you forget your worries and enjoy the flight as much as possible.
Safety is the top priority of every member of the AirCARE1 team. This commitment has resulted in our company achieving what most of our competitors find to be an unattainable goal. We have obtained dual accreditation from the Commission on Accreditation of Medical Transport Systems (CAMTS) and the European Air Medical Institute (EURAMI). It is incredibly difficult to receive accreditation from either of these organizations, much less both of them, but the entire team at AirCARE1 has worked very hard to earn our stellar reputation for providing the safest medical transport options available on the market.
If you find yourself in need of air ambulance services into or out of Minnesota, we encourage you to contact AirCARE1 and speak to one of our knowledgeable and helpful team members. They are happy to answer all of your questions, put your mind at ease, and help you arrange all the details for your flight. Please contact us today by clicking here or by calling us at 877-760-7760.
Airports in Minnesota We Fly To
Looking for an air ambulance in Minnesota (MN)? AirCARE1 provides air ambulance and medevac service to many cities in MN. Here are just a few of the airports in Minnesota that we fly to:
Albert Lea, MN United States; Albert Lea Muni Airport
Alexandria, MN United States; Chandler Field Airport
Austin, MN United States; Austin Muni Airport
Baudette, MN United States; Baudette International Airport
Bemidji, MN United States; Bemidji Rgnl Airport
Brainerd, MN United States; Brainerd Lakes Rgnl
Duluth, MN United States; Duluth International Airport
Ely, MN United States; Ely Municipal Airport
Fairmont, MN United States; Fairmont Muni Airport
Fergus Falls, MN United States; Fergus Falls Muni-Einar Mickelson Fld Airport
Grand Rapids, MN United States; Grand Rapids/Itasca Co-Gordon Newstrom Fld Airport
Hibbing, MN United States; Range Regional Airport
International Falls, MN United States; Falls International Airport
Mankato, MN United States; Mankato Regional Airport
Marshall, MN United States; Southwest Minnesota Rgnl Marshall/Ryan Fld Airport
Minneapolis, MN United States; Minneapolis St Paul Intl/Wold-Chamberlain Airport
Owatonna, MN United States; Owatonna Degner Rgnl Airport
Park Rapids, MN United States; Park Rapids Muni-Konshok Field Airport
Red Wing, MN United States; Red Wing Rgnl Airport
Rochester, MN United States; Rochester International Airport
St Cloud, MN United States; St Cloud Regional Airport
St Paul, MN United States; St Paul Downtown Holman Field Airport
Thief River Falls, MN United States; Thief River Falls Rgnl Airport
Warroad, MN United States; Warroad Intl Memorial Airport
Willmar, MN United States; Willmar Municipal/John L Rice Field Airport
Winona, MN United States; Winona Muni-Max Conrad Fld Airport
Worthington, MN United States; Worthington Muni Airport