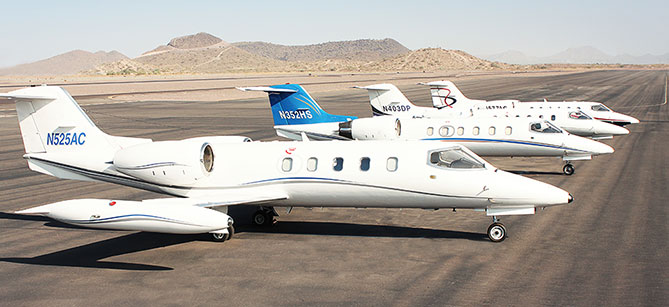 AirCARE1 is a fully licensed air ambulance and medical transport company servicing both the upper and lower peninsulas of Michigan. From Michigan's biggest cities to the rural areas often impacted by snow and other elements, AirCARE1 will transport you or your loved one safely to your destination of choice. Using nothing but the latest in modern Learjet aircraft, our highly trained medical transport staff provides a wide range of services for different types of individuals including neonatal, pediatric, bariatric and geriatric patients. Our standards of excellence rank among the highest for on-call critical care flight service companies across the globe. Our philosophy, and the governing principle maintained by all of our dedicated crew, is to provide quality care to all of our patients in a safe environment, making the experience as comfortable as possible while adhering to all rules and regulations stated by both governing medical bodies as well as the state of Michigan. Mitigating risk and paying meticulous attention to safety procedures combines with our dependable customer service and reputably fair prices to make AirCARE1 the ultimate emergency medical service and a trusted leader in the medical evacuation industry both in the state of Michigan and beyond.
AirCARE1 is the proud owner of a well-maintained fleet of air ambulance aircraft made up of the Learjet 35A. Rated as one of the safest aircrafts in the aviation industry, the Learjet is capable of quickly and safely transporting patients, even in the chaotic and unfavorable weather conditions that regularly plague Michigan. With long-range capabilities, the aircraft is available for nonstop travel to almost any location in the United States, enabling patients and passengers to go to the hospital of their choice. Our cockpits are managed and run by the most qualified and experienced ATP-certified pilots, as we only put our trust in the best when transporting our patients. Each AirCARE1 pilot is committed to consistently renewing their training and certifications, as is the rest of our staff.
AirCARE1's air medical transport team was chosen for their high degree of training, professionalism and compassion, each demonstrating a dedication to patient satisfaction and comfort. Each cabin is manned by a two-person team of critical care staff who are trained in using advanced technology and equipment equal to the best care available in premier medical facilities. Like the pilots, our staff undergo regular training to develop and perfect their skills in order to quickly adapt to any situation as part of our continuing commitment to providing the highest level of care and safety to all of our patients.
AirCARE1 is committed to our patients and their families that need transport to or from Michigan. With executive quality aircraft interiors and state-of-the-art medical equipment, we aim to provide a comfortable environment and pleasant journey. Our crew prioritizes patient needs, creating a personalized experience unique to each person. During this potentially stressful time, we recognize the importance of giving patients and their families the extra bit of comfort and peace of mind that can make a world of difference. When you travel with AirCARE1, we vow to provide the best medical care at a great value, from the moment you call customer service until you safely disembark at your destination.
To contact AirCARE1 for a free quote, please click here or call us at 877-760-7760.
Michigan Airports We Fly To
Here is a list of airports in Michigan that we fly to:
LENAWEE COUNTY, ADRIAN, MI
GRATIOT COMMUNITY AIRPORT, ALMA, MI
ALPENA COUNTY RGNL, ALPENA, MI
HURON COUNTY MEMORIAL, BAD AXE, MI
W K KELLOGG, BATTLE CREEK, MI
SOUTHWEST MICHIGAN RGNL, BENTON HARBOR, MI
WEXFORD COUNTY, CADILLAC, MI
BRANCH COUNTY MEMORIAL, COLDWATER, MI
BOYNE MOUNTAIN, BOYNE FALLS, MI
FREMONT MUNI, FREMONT, MI
DETROIT METROPOLITAN WAYNE CO, DETROIT, MI
WILLOW RUN, DETROIT, MI
DELTA COUNTY, ESCANABA, MI
BISHOP INTL, FLINT, MI
GAYLORD RGNL, GAYLORD, MI
GERALD R. FORD INTL, GRAND RAPIDS, MI
GRAYLING AAF, GRAYLING, MI
HOUGHTON COUNTY MEMORIAL, HANCOCK, MI
HILLSDALE MUNI, HILLSDALE, MI
TULIP CITY, HOLLAND, MI
LIVINGSTON COUNTY – HARDY, HOWELL, MI
FORD, IRON MNTN/KINGSFORD, MI
GOGEBIC-IRON COUNTY, IRONWOOD, MI
JACKSON COUNTY-REYNOLDS FIELD, JACKSON, MI
GARLAND, LEWISTON, MI
KALAMAZOO/BATTLE CREEK INTL, KALAMAZOO, MI
CAPITAL REGION INTL, LANSING, MI
MASON COUNTY, LUDINGTON, MI
MANISTEE CO.-BLACKER, MANISTEE, MI
SCHOOLCRAFT COUNTY, MANISTIQUE, MI
SAWYER INTL, MARQUETTE, MI
MOUNT PLEASANT MUNI, MOUNT PLEASANT, MI
MUSKEGON COUNTY, MUSKEGON, MI
OSCODA-WURTSMITH, OSCODA, MI
PELLSTON RGNL AIRPORT OF EMMET, PELLSTON, MI
OAKLAND COUNTY INTL, PONTIAC, MI
ST CLAIR COUNTY INTL, PORT HURON, MI
SAGINAW COUNTY H.W. BROWNE, SAGINAW, MI
MBS INTL, SAGINAW, MI
SAULT STE MARIE MUNI/SANDERSON, SAULT STE MARIE, MI
CHIPPEWA COUNTY INTL, SAULT STE MARIE, MI
PELLSTON RGNL AIRPORT OF EMMET, PELLSTON, MI
OSCODA-WURTSMITH, OSCODA, MI
OAKLAND COUNTY INTL, PONTIAC, MI
ST CLAIR COUNTY INTL, PORT HURON, MI
SAGINAW COUNTY H.W. BROWNE, SAGINAW, MI
MBS INTL, SAGINAW, MI
SAULT STE MARIE MUNI/SANDERSON, SAULT STE MARIE, MI
CHIPPEWA COUNTY INTL, SAULT STE MARIE, MI
KIRSCH MUNI, STURGIS, MI
CHERRY CAPITAL, TRAVERSE CITY, MI
WEST BRANCH COMMUNITY, WEST BRANCH, MI
Call our medical flight hotline for further details and information on US: 1.877.760.7760 | Int'l: 505.242.7760.