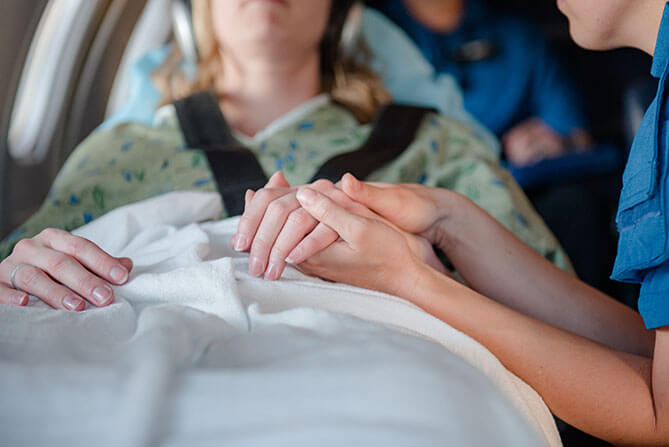 Welcome to a different kind of air ambulance service.
We not only get you there faster and safer by employing the most advanced emergency flight technology — we also provide holistic care to create a unique, comforting experience. Please fill out the form or call us at:
US: 1-877-760-7760 | International: 505-242-7760
6 Reasons to Fly With Us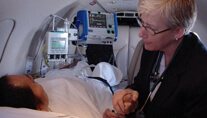 Holistic Care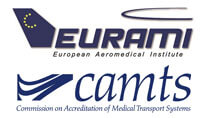 Dual Accreditation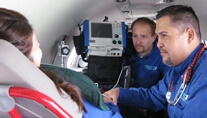 State-of-the-Art Equipment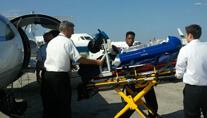 Greater Safety & Care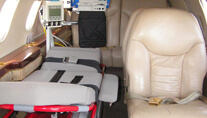 Enhanced Comfort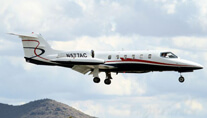 A Smoother Ride
Medical Air Ambulance Service
AirCARE1 is a long range air ambulance provider utilizing Learjet 35A's—airborne intensive care units— to transport patients in safety and comfort throughout the United States, Canada, Central and South America, as well as destinations worldwide.
AirCARE1 is Accredited by the Commission on Accreditation of Medical Transport Systems (CAMTS) and the European Air Medical Institute (EURAMI). Dual accreditations is a rarity for life flight air ambulance services and demonstrates our commitment to a higher standard of service.
AirCARE1 is licensed as a critical/specialty care air ambulance provider. Our two person air medical team—consisting of critical care nurses, paramedics, respiratory therapists, as well as physicians as needed—transport our patients, from neonates through adults, bedside to bedside while providing  the highest level of air medical transport care.
AirCARE1's proprietary combination of executive quality aircraft interiors, specialized on-board equipment, and highly-trained personnel, combine to produce a very pleasant medical flight environment. We deliver outstanding medical services equal to the best care available in premier medical facilities, while providing safety and comfort for our patients and their traveling companions.
To further enhance our air ambulance patient care, we employ holistic methods utilizing noise cancelling headsets with therapeutic music, hand massages, and aromatherapy to help reduce anxiety and stress, as well as creating overall peace of mind.
AirCARE1  owns and operates our fleet of aircraft under our own operating certificate.  We have a stellar safety record and are highly experienced in facilitating every aspect of the patient transport.
The hallmarks of our service are life port patient care systems, safety, customer service, reliability, and good value.