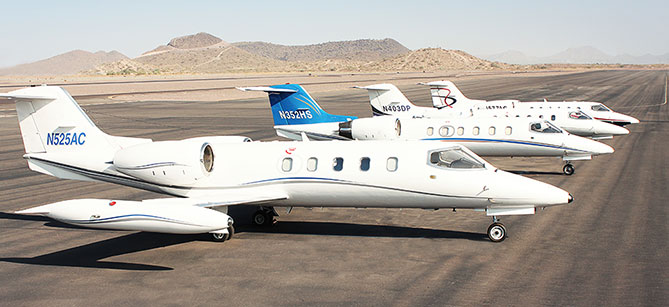 Do you need to hire an air ambulance service in Massachusetts for yourself or a family member? Whether you're in Cape Cod, Martha's Vineyard, or anywhere else in the state, AirCARE1 can provide you with medical assistance and swift, hassle-free transportation to your destination.
Why Use an Air Ambulance?
If you live on an island or a remote area, you may not have quick access to the medical facilities you or a loved one might require. For those with serious medical conditions that require round-the-clock care, a drive to a hospital might actually be more risky. Vehicular ambulance services often won't take a client outside of a predetermined area. That's why an air ambulance can make all the difference – you'll get to the medical center of your choice faster, while receiving high-quality care en route.
What Makes Us Different
AirCARE1 is more than just an airplane with a doctor on board – with us, you'll get the same treatment that you'd find in a leading hospital or clinic. Each flight is overseen by a two-person medical team, who rely on top-quality care and innovative technology to ensure that the journey is as smooth as possible. Our pilots take on annual safety training courses to ensure that our fleet of Learjet planes maintains the high standards our clients have come to expect.
In addition to our medical services, our staff strives to make the flight as relaxing as possible. Massages, music, and aromatherapy can all be arranged, in-flight entertainment such as movies can be provided, and any dietary requirements can be satisfied as well.
Our Accreditations and Professional Memberships
We are recognized worldwide for our air ambulance and medical evacuation services and are accredited by both the European Air Medical Institute (EURAMI) and the Commission on Accreditation of Medical Transport Systems (CAMTS). This is a rare honor among air ambulance providers and we are proud to have been recognized for our dedication to patient care, safety, and comfort.
AirCARE1 is also a member of the National Business Aviation Association and is part of the Golden Sachs 10,000 Small Businesses program. We are the preferred US provider for the International Assistance Group – just one of two in the entire country.
An Air Ambulance Service You Can Trust
When you or a family member needs specialized transportation to a hospital in Massachusetts, you can count on AirCARE1 to help you get to where you want to go. We can arrange for flights from almost any city in Massachusetts to the medical center of your choice. Call us today at 877-760-7760 for a free, no-obligation quote, or explore the list of cities and townships in which we offer our services.
Massachusetts Airports We Fly To
Here is a list of airports in Massachusetts that we fly to:
LAURENCE G HANSCOM FLD, BEDFORD, MA
BEVERLY MUNI, BEVERLY, MA
PITTSFIELD MUNI, PITTSFIELD, MA
NANTUCKET MEMORIAL, NANTUCKET, MA
GENERAL EDWARD LAWRENCE LOGAN, BOSTON, MA
CAPE COD COAST GUARD AIR, FALMOUTH, MA
BARNSTABLE BOARDMAN POLANDO, HYANNIS, MA
LAWRENCE MUNI, LAWRENCE, MA
NEW BEDFORD RGNL, NEW BEDFORD, MA
WESTOVER ARB/METROPOLITAN, SPRINGFIELD/CHICOPEE, MA
MARTHAS VINEYARD, VINEYARD HAVEN, MA
BARNES MUNI, WESTFIELD/SPRINGFIEL, MA
WORCESTER RGNL, WORCESTER, MA
Call our medical flight hotline for further details and information on US: 1.877.760.7760 | Int'l: 505.242.7760.