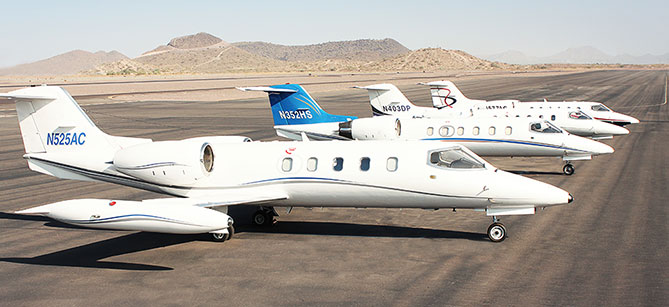 Maine, our most northeastern state, is home to 1.3 million residents and welcomes 35 million visitors annually. It's a fairly rural state with only three major cities – Portland, Bangor, and Lewiston. Its citizens are often referred to as "Maniacs" and known as a very hard-working group of individuals. Maine is known for its rocky coastline and its lobsters, but healthcare, retail, tourism, education, and construction provide most of the jobs in Maine.
Your Trusted Resource for Medical Air Transportation
AirCARE1 is proud to serve the state of Maine and offers air ambulance service to and from many locations in the great state. While no one ever expects to need an air ambulance service, it's comforting to know that this service is available to Maine residents and visitors.
AirCARE1 was founded by a registered nurse, Denise Waye,. Her mission statement was simple. Provide critical care air transportation to patients with attention to detail and compassion. Today, AirCARE1 serves the United States, Canada and four other continents. For the many Canadian visitors who travel to Maine, you can feel safe knowing that AirCARE1 also serves the provinces of Quebec, New Brunswick, Ontario and a variety of other locations throughout bordering Canada.
Medical Transportation for all Types of Patients
In specific circumstances, the transportation of neonatal babies can be critical to their survival. AirCARE1's specially trained neonatal teams travel with you and your baby in a well-outfitted aircraft with the latest neonatal equipment. AirCARE1 provides door-to-door service, from birth hospital to the neonatal center of your choice. That's peace of mind for you and your family.
Pediatric patients are also welcomed by AirCARE1. Our trained pediatric teams know children have different physical and behavioral needs. Some children have severe stranger anxiety, and the AirCARE1 teams can handle the highly charged situations that are sometimes present in the medical transport of pediatric patients.
Another specialty area served by AirCARE1 is the transport of bariatric/obese patients. Medical emergencies are particularly serious for the bariatric or obese patient because many smaller hospitals are not equipped to care for patients of wider girth. Bariatric residents and bariatric visitors of Maine can be comforted knowing AirCARE1's Learjets have a wide cargo door that accommodates a special stretcher designed to safely transport patients from Maine to their final destination, without the stress of transferring the patient several times. Our specially trained bariatric teams know the needs of bariatric patient air transport.
AirCARE1 is also here to help you and your family should you have a geriatric/elderly patient in need of medical treatment not available in Maine or if an older visitor suffers an accident or serious illness and needs to get back home. AirCARE1's specially trained teams have experience in caring for older patients, even those suffering from dementia or Alzheimer's. Many times, the traveling partner is the spouse who might also need accommodations such as help boarding the aircraft and reassurance while flying.
AirCARE1 coordinates any available insurance benefits and will provide you an accurate estimate of your out-of-pocket costs. Call us now or click here for a free quote.
Maine Airports We Fly To
Here is a list of airports in Maine that we fly to:
BRADFORD CAMPS SEAPLANE BASE, ASHLAND, ME
AUBURN/LEWISTON MUNI, AUBURN/LEWISTON, ME
AUGUSTA STATE, AUGUSTA, ME
BANGOR INTL, BANGOR, ME
HANCOCK COUNTY-BAR HARBOR, BAR HARBOR, ME
BRUNSWICK EXECUTIVE AIRPORT, BRUNSWICK, ME
PORTLAND INTL JETPORT, PORTLAND, ME
NORTHERN MAINE RGNL, PRESQUE ISLE, ME
HOULTON INTL, HOULTON, ME
BRANDY POND SEAPLANE BASE, NAPLES, ME
KNOX COUNTY RGNL, ROCKLAND, ME
SANFORD RGNL, SANFORD, ME
WATERVILLE ROBERT LAFLEUR, WATERVILLE, ME