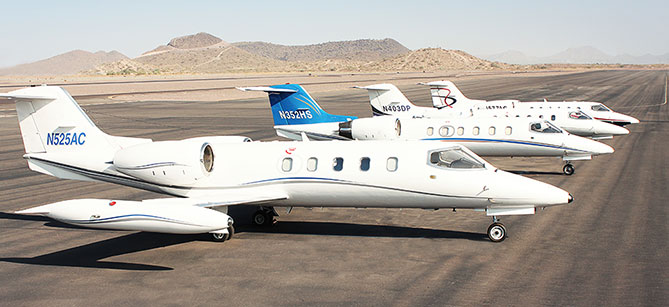 No other state in the US exemplifies the heartland better than Kansas. The fields of wheat are seemingly endless, though the state stops at 82,282 square miles. At the geographical center of the continental United States, Kansas is very much a rural state, though it is still home to many interesting towns and cities. With so much land between settlements, the convenience of urban and suburban life eludes many Kansans. In most cases, the drawbacks are minor but there are urgent matters that make great distances challenging, even dangerous. When emergency medical care is needed, for example, prompt access to the right professionals is essential. This is why AirCARE1 serves the people of the Sunflower State.
Founded by registered nurse and entrepreneur, Denise Waye has—for 11 years—faithfully provided critical air ambulance and medevac services in every state and on four continents. AirCARE1's flight staff provides expert and holistic care to those patients in transport while our pilots deliver them to their care facilities quickly and safely. From neonatal and pediatric patients to those needing geriatric care, AirCARE1 patients have come to expect the best care which is the hallmark of our personnel. Special accommodations are ready for bariatric patients and, for those who opt to fly commercial with assistance, our medically trained escorts stand ready to accompany them.
AirCARE1 enjoys privileges with airports all over the state of Kansas. From Overland Park to Ulysses; Topeka to Wichita; and Lawrence to Manhattan, our aircrafts are ready to transport patients in need to their optimal treatment centers. Our passengers consistently express their gratitude for an attentive and able staff of caregivers, as well as for the speed and efficiency with which they made the trip. Furthermore, the hospitals and clinics to which AirCARE1 delivers patients are also amazed at the courtesy and skill exhibited by our personnel. The people of Kansas deserve no less.
Kansans can be confident in AirCARE1 services as we are internationally recognized for our capacity for fast, comfortable and safe transports to medical care facilities. We are dually accredited by the Commission on Accreditation of Medical Transport Systems in the US, and by the European Aeromedical Institute across the Atlantic. Each of these accreditation bodies demands the highest standards of practice before endorsing an air ambulance service. In addition, AirCARE1 is a preferred provider for the International Assistance Group, an organization bringing relief services throughout the world. Kansas residents can be assured of top notch medical air transport that garners global recognition and dual accreditation.
Planning and executing individually-tailored air ambulance flights can be both tense and taxing. This is why AirCARE1 one works directly with health insurers to work out the details and associated costs of each and every flight. If there are out-of-pocket expenses, patients will know up front and are given very accurate estimates regarding price by our staff. Whether patients need passage to a hospital in Kansas or out of state, AirCARE1 can connect distressed patients with the critical care they need. Call us today or click here for a free quote.
Kansas Airports We Fly To:
Looking for an air ambulance in Kansas (KS)? AirCARE1 provides air ambulance and medevac service to many cities in KS. Here are just a few of the airports in Kansas that we fly to:
Benton, KS United States; Lloyd Stearman Field Airport
Burlington, KS United States; Coffey County Airport
Coffeyville, KS United States; Coffeyville Muni Airport
Colby, KS United States; Shalz Field Airport
Dodge City, KS United States; Dodge City Rgnl Airport
Ft Leavenworth, KS United States; Sherman Aaf Airport
Garden City, KS United States; Garden City Rgnl Airport
Goodland, KS United States; Renner Fld /Goodland Muni/ Airport
Great Bend, KS United States; Great Bend Muni Airport
Hays, KS United States; Hays Rgnl Airport
Hill City, KS United States; Hill City Muni Airport
Hugoton, KS United States; Hugoton Muni Airport
Hutchinson, KS United States; Hutchinson Muni Airport
Independence, KS United States; Independence Muni Airport
Lola, KS United States; Allen County Airport
Johnson, KS United States; Stanton County Muni Airport
Lawrence, KS United States; Lawrence Muni Airport
Liberal, KS United States; Liberal Mid-America Rgnl Airport
Manhattan, KS United States; Manhattan Rgnl Airport
Mc Pherson, KS United States; Mc Pherson Airport
Newton, KS United States; Newton-City-County Airport
Oakley, KS United States; Oakley Muni Airport
Olathe, KS United States; New Century Aircenter Airport
Pittsburg, KS United States; Atkinson Muni Airport
Pratt, KS United States; Pratt Rgnl Airport
Russell, KS United States; Russell Muni Airport
St Francis, KS United States; Cheyenne County Muni Airport
Salina, KS United States; Salina Rgnl Airport
Scott City, KS United States; Scott City Muni Airport
Stockton, KS United States; Rooks County Rgnl Airport
Topeka, KS United States; Forbes Field Airport
Topeka, KS United States; Philip Billard Muni Airport
Tribune, KS United States; Tribune Muni Airport
Ulysses, KS United States; Ulysses Airport
Wichita, KS United States; Beech Factory Airport
Wichita, KS United States; Colonel James Jabara Airport
Wichita, KS United States; Wichita Mid-Continent Airport
Winfield, KS United States; Strother Field Airport