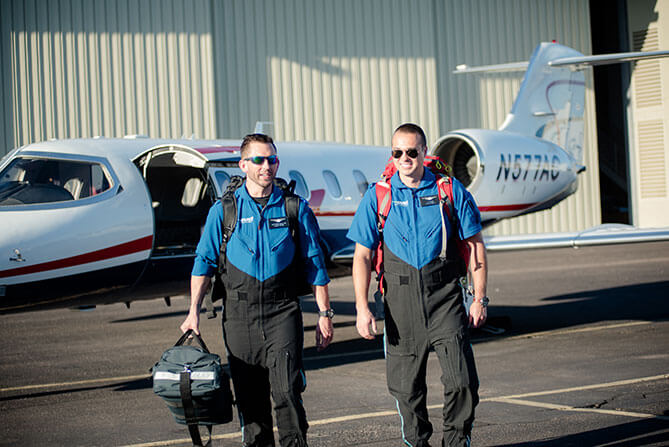 Navigating the world of air ambulance can be daunting and overwhelming. Our knowledgeable communication specialists are here to make it as easy as possible for you. Below is our simple step by step process for an air ambulance flight
Step 1:
Call AirCARE1 at 1-877-760-7760 (or + 505-242-7760 out of country) to ask for a quote. Or fill out our online quote form.
Step 2:
Our team will respond to you and provide an all inclusive quote within 30 minutes
Step 3:
Our team will coordinate all aspects of your trip including the following:
Flight Times
Airport/ Fuel Considerations
Ground Transportation
In-flight food considerations
International logistics
Any other flight details
Step 4:
Your loved one arrives safely at their destination.
Request a Free Quote