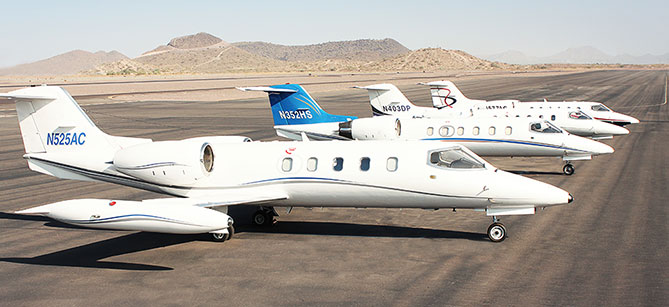 Whether you need to fly from Georgia to another part of the country or another part of the world for medical treatment, AirCARE1 is the air ambulance service provider that can get you there efficiently and safely. Founded by a critical care nurse, AirCARE1 has built a solid reputation among the patients we serve by going the extra mile to ensure their comfort and safety as they travel in search of the finest medical care available. When we are in the air with you, we strive to provide that same level of medical care you would find at any one of the most prestigious ground-based facilities in the world.
Years of hard work and dedication have led to AirCARE1 being recognized as a leader in the field of medical transport. Our company is one of the few air ambulance and medevac providers who have earned dual accreditation from CAMTS and EURAMI. We take great pride in this achievement because we know how difficult it is to obtain dual accreditation due to the extremely high standards set by each organization. We here at AirCARE1, however, have set even higher standards for ourselves.
There is nothing more important to our team than your safety. When you fly with us, your flight crew will include two highly experienced and knowledgeable air ambulance pilots who take great care in ensuring the security of everyone on board the aircraft. We mandate that our pilots attended annual training sessions that cover safety and emergency procedures so they remain prepared for whatever may come up during your flight.
The medical staff on your flight will consist of a critical care nurse and either a respiratory therapist or a paramedic. Each member of the staff is extremely capable, competent, and caring. With your well-being in mind, their goal is to make your transition from one medical facility to the next as easy and seamless as possible. We also include additional services with your flight, such as hand massages and entertainment choices, available to our patients in an effort to help them relax. We encourage you to communicate openly with your crew and let them know what would help you enjoy the experience as much as you can.
AirCARE1's fleet is comprised of Lear 35A jets, which fly at approximately 41,000 feet. At this altitude, we are able to avoid much of the turbulence and bad weather than can often cause unpleasant flight experiences or delays. Each aircraft in our fleet is outfitted with the most advanced medical technology available, which allows us to serve a wide range of clients, including neonate, pediatric, geriatric, and bariatric patients.
If you require medical transport into or out of Georgia, we invite you to contact us and let us show you how we can help. AirCARE1 operates flights at several airports within the state, so we're sure to have an option that fits your needs. Our specialists are on hand to answer your questions and address your concerns.
Airports in Georgia We Fly To
Looking for an air ambulance in Georgia (GA)? AirCARE1 provides air ambulance and medevac service to many cities in GA. Here is a list of airports in Georgia that we fly to:
Cook County Airport; Adel, GA United States
Southwest Georgia Regional Airport; Albany, GA United States
Bacon County Airport; Alma, GA United States
Jimmy Carter Regional Airport; Americus, GA United States
Athens/Ben Epps Airport; Athens, GA United States
Atlanta Regional/Falcon Field Airport; Atlanta, GA United States
Dekalb/Peachtree Airport; Atlanta, GA United States
Fulton County/Brown Field Airport; Atlanta, GA United States
Hartsfield Jackson Atlanta International Airport; Atlanta, GA United States
Mc Collum Field-Marierra-Cobb County Airport; Atlanta, GA United States
Newnan Coweta County Airport; Atlanta, GA United States
Augusta Regional/Bush Field Airport; Augusta, GA United States
Decatur County Industrial Air Park Airport; Bainbridge, GA United States
Baxley Municipal Airport; Baxley, GA United States
Blairsville Airport; Blairsville, GA United States
Early County Airport; Blakely, GA United States
Brunswick Golden Isles Airport; Brunswick, GA United States
Malcolm Mckinnon Airport; Brunswick, GA United States
Butler Municipal Airport; Butler, GA United States
Tom B. David Field Airport; Calhoun, GA United States
Camilla-Mitchell County Airport; Camilla, GA United States
Franklin County Airport; Canon, GA United States
Cherokee County Regional Airport; Canton, GA United States
West Georgia Regional – O V Gray Field Airport; Carrollton, GA United States
Cartersville Airport; Cartersville, GA United States
Claxton-Evans County Airport; Claxton, GA United States
Columbus Metropolitan Airport; Columbus, GA United States
Crisp County-Cordele Airport; Cordele, GA United States
Habersham County Airport; Cornelia, GA United States
Covington Municipal Airport; Covington, GA United States
Paulding Northwest Atlanta Airport; Dallas, GA United States
Dalton Municipal Airport; Dalton, GA United States
Donalsonville Municipal Airport; Donalsonville, GA United States
Douglas Municipal Airport; Douglas, GA United States
Dublin W H Bud Barron Airport; Dublin, GA United States
Heart Of Georgia Regional Airport; Eastman, GA United States
Elbert County-Patz Field Airport; Elberton, GA United States;
Lee Gilmer Memorial Airport; Gainesville, GA United States
Greene County Regional Airport; Greensboro, GA United States
Atlanta South Regional Airport; Hampton, GA United States;
Jackson County Airport; Jefferson, GA United States
Jesup-Wayne County Airport; Jesup, GA United States
Barwick Lafayette Airport; Lafayette, GA United States
Lagrange-Callaway Airport; Lagrange, GA United States
Briscoe Field/Gwinnett County Airport; Lawrenceville, GA United States
Louisville Municipal Airport; Louisville, GA United States
Middle Georgia Regional Airport; Macon, GA United States
Metter Municipal Airport; Metter, GA United States
Baldwin County Airport; Milledgeville, GA United States
Monroe-Walton County Airport; Monroe, GA United States
Moultrie Municipal Airport; Moultrie, GA United States
Harris County Airport Information; Pine Mountain, GA United States
Swinton Smith Field At Reidsville Municipal Airport; Reidsville, GA United States
Richard B Russell Regional/J H Towers Field Airport; Rome, GA United States
St Marys Airport; St Marys, GA United States
Kaolin Field Airport; Sandersville, GA United States
Savannah/Hilton Head International Airport; Savannah, GA United States
Statesboro-Bulloch County Airport; Statesboro, GA United States
East Georgia Regional Airport; Swainsboro, GA United States
Plantation Airpark Airport; Sylvania, GA United States
Thomaston-Upson County Airport; Thomaston, GA United States
Thomasville Regional Airport; Thomasville, GA United States
Thomson-Mcduffie County Airport; Thomson, GA United States
Henry Tift Myers Airport; Tifton, GA United States
Toccoa Regional Letourneau Field Airport; Toccoa, GA United States
Valdosta Regional Airport; Valdosta, GA United States
Vidalia Regional Airport; Vidalia, GA United States
Roosevelt Memorial Airport; Warm Springs, GA United States
Waycross-Ware County Airport; Waycross, GA United States