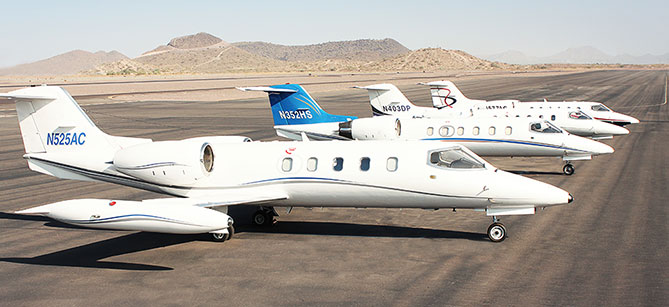 Medical situations can be frightening. Besides obviously worrying about the safety of your loved one, you have a million other thoughts running through your mind. Concerns over the level of care he or she will receive, the safety of the transportation that will get the patient to the hospital, and all of the associated costs just add to what is already a heart-wrenching situation.
At AirCARE1, we understand your concerns and work hard to do everything in our power to help you during what could be one of the most difficult times in your life. We specialize in providing the best medical transport options and will work with you to make all the necessary arrangements so that your loved one arrives at their destination safely. AirCARE1 holds a dual accreditation, which illustrates our commitment to providing excellent service and safety. Our accreditations have been awarded by CAMTS and EURAMI, and we have been named a preferred provider by the International Assistance Group. This level of accreditation is a rarity and separates AirCARE1 from others in our industry.
Here at AirCARE1, we know that the actual transportation is only part of the equation. That is why we go to great lengths to ensure that we maintain very high standards when it comes to the training of our medical and flight staff. All of our medical personnel have extensive training and experience in providing critical care. We even have several staff members who are bilingual for our Spanish-speaking clients in Florida. In addition, our medical staff specialize in holistic care, including aromatherapy and hand massages, to bring peace of mind to our patients. Because of the nature of our business, we take great care to make sure our medical staff are also very well trained in handling in-flight emergencies and flight physiology in addition to the more standard skills like patient assessment and intubations. In order to make sure they are always aware of the latest techniques and information, we also require the medical professionals who work with us to regularly complete continuing education courses.
AirCARE1 is the leading provider of air ambulance services for patients in Florida. We regularly fly in and out of the major airports, such as Miami and Fort Lauderdale, as well several of the smaller airports around the state. Our crews can take you across the country or around the world.
AirCARE1 staff members are equipped to care for a wide range of patients, from the very young to our most senior citizens. While you may be concerned about never having flown in an air ambulance, you can rest assured you are in highly trained and skilled hands. Our flight crews are fully licensed and experienced in operating several kinds of aircraft.
When you find yourself in need of a professional, courteous, and dedicated provider of air ambulance services in Florida, you can count on us here at AirCARE1 to care for your loved one the same way we would care for ours.
Airports We Fly To in Florida
Here is a list of airports in Florida that we fly to:
APALACHICOLA REGIONAL, APALACHICOLA, FL
AVON PARK EXECUTIVE, AVON PARK, FL
BARTOW MUNI, BARTOW, FL
BOCA RATON, BOCA RATON, FL
TRI-COUNTY, BONIFAY, FL
HERNANDO COUNTY, BROOKSVILLE, FL
CARRABELLE-THOMPSON, CARRABELLE, FL
CLEARWATER AIR PARK, CLEARWATER, FL
AIRGLADE CLEWISTON, FL
PATRICK AFB, COCOA BEACH, FL
CAPE CANAVERAL AFS SKID STRIP, COCOA BEACH, FL
BOB SIKES, CRESTVIEW, FL
DUKE FIELD (EGLIN AF AUX NR 3), CRESTVIEW, FL
CROSS CITY, CROSS CITY, FL
DAYTONA BEACH INTL, DAYTONA BEACH, FL
DELAND MUNI-SIDNEY, DELAND, FL
DESTIN-FORT WALTON BEACH, DESTIN, FL
DUNNELLON/MARION CO, DUNNELLON, FL
FERNANDINA BEACH MUNI, FERNANDINA BEACH, FL
FORT LAUDERDALE/HOLLYWOOD INTL, FORT LAUDERDALE, FL
GAINESVILLE RGNL, GAINESVILLE, FL
OAK TREE LANDING, HIGH SPRINGS, FL
IMMOKALEE RGNL, IMMOKALEE, FL
INDIANTOWN, INDIANTOWN, FL
INVERNESS ,INVERNESS, FL
JACKSONVILLE INTL, JACKSONVILLE, FL
JACKSONVILLE NAS, JACKSONVILLE, FL
CECIL FIELD, JACKSONVILLE, FL
KEY WEST NAS /BOCA CHICA FIELD, KEY WEST, FL
KEYSTONE AIRPARK, KEYSTONE HEIGHTS, FL
LA BELLE MUNI, LA BELLE, FL
LAKE CITY MUNI, LAKE CITY, FL
LAKELAND LINDER RGNL, LAKELAND, FL
LEESBURG INTL, LEESBURG, FL
THE FLORIDA KEYS MARATHON, MARATHON, FL
MARCO ISLAND, MARCO ISLAND, FL
MAYPORT NS (ADM MCDONALD), MAYPORT, FL
MELBOURNE INTL, MELBOURNE, FL
MIAMI INTL, MIAMI, FL
WHITING FIELD NAS NORTH, MILTON, FL
NEW SMYRNA BEACH MUNI, NEW SMYRNA BEACH, FL
Call our medical flight hotline for further details and information on US: 1.877.760.7760 | Int'l: 505.242.7760.