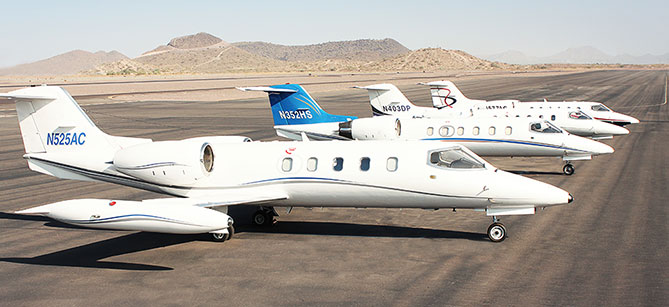 Connecticut is home to just over 3.5 million people. Known for its beautiful seacoast towns and scenic rural areas, Connecticut is nicknamed The Constitution State. Major industries include insurance, healthcare, biosciences, manufacturing, and tourism.
AirCARE1 offers medevac and air ambulance service to and from the state of Connecticut. AirCARE1 was founded 11 years ago by Denise Waye, a registered nurse. Denise and her team are dedicated professionals who provide the highest level of care in air ambulance transportation. Every flight crew includes two pilots. All of AirCARE1's LearJet aircrafts are outfitted with the latest technology ensuring that patients are carefully monitored throughout the flight.
AirCARE1 provides door-to-door transportation to and from Connecticut to all fifty states, Canada, Mexico, Central America and South America. We also offer Commercial Medical Escort services throughout Europe and Asia. Visitors to Connecticut who are injured or become seriously ill can safely travel home, knowing that every detail is covered. Residents of Connecticut who require specialized medical care for catastrophic illness or injuries can rest assured that an individualized transportation plan is provided to every one of our patients. If you are someone who has never previously considered the circumstances that may require medevac or air ambulance service, you may place your trust in AirCARE1 to walk you through the process. At AirCARE1, we handle the most complex transports with well-equipment and maintained aircraft as well as specially trained teams.
If you have elderly parents and one of them suffers from a serious heart problem, has suffered a stroke, or has dementia, you might need to bring them closer to your home to care for them. AirCARE1 specializes in the transportation of geriatric/elderly patients for those patients not suited for commercial air travel. Every elderly patient is closely monitored and may receive oxygen during the flight. Their spouse, who might also be frail, is helped aboard the aircraft, and both husband and wife may receive a variety of holistic care methods to help reduce stress and anxiety during travel. AirCARE1 offers door-to-door transfers from the hospital room in the departure city to the hospital or rehabilitation facility in the arrival city.
Even the tiniest patient receives care from a specially trained neonatal care team. Premature babies require specialized equipment for air transport. AirCARE1 aircrafts are equipped with a Level 3 intensive care unit, a well-trained NICU nurse, and a NICU incubator. AirCARE1 provides monitoring equipment including a Cross Vent i2 ventilator and a Propaq monitor. Our LearJet aircrafts provide fast and safe transportation of even the tiniest, fragile neonate.
Pediatric patients present a different set of considerations that AirCARE1 is fully equipped to handle. AirCARE1 provides a specially trained pediatric team who understands the the physical and behavioral differences between children and adults. Some younger children may even suffer from severe stranger anxiety. The AirCARE1 team is trained to handle all types of situations that may arise with the transportation of pediatric patients.
AirCARE1 is also equipped to transport bariatric/obese patients. A bariatric patient might need a complex surgery only available at a distant facility. A bariatric patient might also suffer from a serious accident that the local hospital might not be equipped to handle based on the patient's size. AirCARE1 utilizes its LearJet aircraft in these situations which has a cargo door that accommodates the wider girth of a bariatric patient who is also transported on a specialized stretcher.
Ready to speak with one of our flight coordinators to learn more? AirCARE1 will even work with your insurance company to coordinate available benefits and you'll be provided an accurate estimate of your out-of-pocket expenses. Call us today at 877-760-7760 or click here for a free quote.
Connecticut Airports We Fly To
Looking for an air ambulance in Connecticut (CT)? AirCARE1 provides air ambulance and medevac service to many cities in CT. Here is a list of airports in Connecticut that we fly to:
Groton New London Airport; Groton New London, CT United States
Tweed/New Haven Airport; New Haven, CT United States
Waterbury/Oxford Airport; Oxford, CT United States
Bradley International Airport; Windsor Locks, CT United States