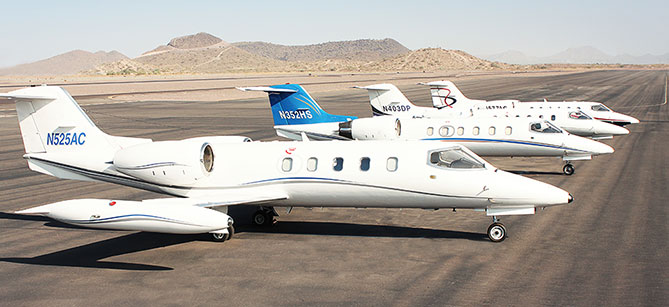 AirCARE1 is the premier service for medical transportation when ground travel is not suitable to get you or your loved one to the best treatment facility. We combine our love for flying with a passion for administering medical attention and catering to those in need all over British Columbia.
AirCARE1 was started by a dedicated flight nurse who both saw many safety and training issues in the air ambulance industry. They decided to use their passion for caregiving and transporting patients to start their own company and improve the quality and safety of medical air transport. Instituting a stringent hiring process as the company has grown, only the top medical professionals in skill and experience are hired at AirCARE1. This goes from our nurses and physicians to our pilots. Our entire staff makes the well being and peace of mind of everyone on board a priority at all times. We treat a wide variety of conditions in patients ranging from newborns to the elderly.
Our airborne intensive care units transport patients throughout Canada, United States and areas all over the world. A two person team on board, be it nurses, paramedics or physicians, depending on the need, provides quality medical care for the patient from one bed to the next. Our aircraft, a fleet of LearJet 35As, are owned by the company itself and flown by quality pilots who know and operate them with the best in familiarity and safety. Patients and travelling companions are treated to a secure and comfortable trip. Holistic methods are used to keep anxiety to a minimum during the naturally stressful experience of dealing with a medical emergency. Aromatherapy, soothing music and hand massages are offered to help calm nerves during the process.
Once aboard one of AirCARE1's aircrafts, the patient travels on our uniquely equipped Lifeport patient care system. This includes state of the art equipment that allows the trained staff to stay on top of the patient's condition and take any necessary action while the plane is airborne. The aircraft themselves are equipped to travel at the same altitudes as commercial airlines, which ensures a faster and smoother flight. All aspects of the trip, including cabin pressure and temperature, are designed to coincide with the needs of the patient. The transition from the hospital bed at point A to the one at point B is seamless, with continuous medical care that extends beyond the landing point until those in need are safely in their destination facility. In addition, the relatively small size of the Learjet allows it to land at smaller airports which may be closer to the medical point of destination.
AirCARE1 one has received accreditation from both the Commission on Accreditation of Medical Transport Systems and the European Medical Institute. Getting accreditation from both is a rarity in our industry. In addition, we have become a preferred provider for the International Assistance Group.
AirCARE1 provides air emergency and medevec flights all over Canada, including British Columbia. We fly to over two dozen airports in British Columbia, making AirCARE1 more than a convenient option when ground travel isn't the best one. Call us today or click here to receive a free quote.
British Colombia Airports We Fly To:
Looking for an air ambulance in British Columbia, Canada? AirCARE1 provides air ambulance and medevac service to many cities in BC. Here are just a few of the airports in British Columbia that we fly to:
Abbotsford, B.C. Canada; Abbotsford Airport
Blue River, BC Canada; Blue River Airport
Boundary Bay, BC Canada; Boundary Bay Airport
Burns Lake, BC Canada; Burns Lake Airport
Campbell River, BC Canada; Campbell River Airport
Castlegar, BC Canada; West Kootenay Regional Airport
Cranbrook, BC Canada; Canadian Rockies International Airport
Dawson Creek, BC Canada; Dawson Creek Airport
Dease Lake, BC Canada; Dease Lake Airport
Fairmont Hot Spg, BC Canada; Fairmont Hot Springs Airport
Fort Nelson, BC Canada; Fort Nelson Airport
Fort St John, BC Canada; Fort St John Airport
Hudson's Hope, BC Canada; Hudson's Hope Airport
Kamloops, BC Canada; Kamloops Airport
Kelowna, BC Canada; Kelowna Airport
Mackenzie, BC Canada; Mackenzie Airport
Nanaimo, BC Canada; Nanaimo Airport
One-O-8 Mile Ap, BC Canada; 108 Mile Airport
Penticton, BC Canada; Penticton Airport
Prince George, BC Canada; Prince George Airport
Prince Rupert, BC Canada; Prince Rupert Airport
Quesnel, BC Canada; Quesnel Airport
Sandspit, BC Canada; Sandspit Airport
Smithers, BC Canada; Smithers Airport
Terrace, BC Canada; Terrace Airport
Tofino, BC Canada; Tofino Airport
Vancouver, BC Canada; Vancouver International Airport
Vanderhoof, BC Canada; Vanderhoof Airport
Victoria, BC Canada; Victoria International Airport
Williams Lake, BC Canada; Williams Lake Airport