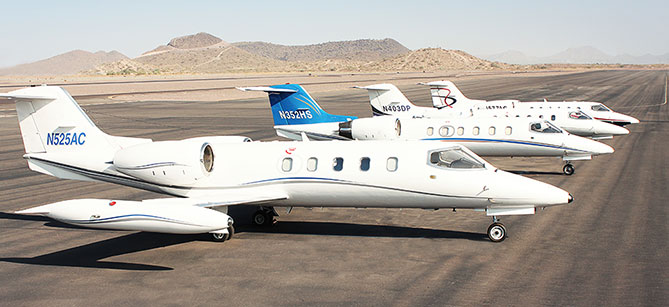 Arkansas is home to over 3 million people and hosts over 28 million visitors annually. But what if you need emergency medical care that is not available in Arkansas? What if you're are involved in a serious accident or suffer a serious health problem while you're on vacation or on a business trip and need to get back home? Whether you need to fly out of Arkansas or get back home to Arkansas, AirCARE1 is the company to call when an unexpected illness or accident strikes.
AirCARE1 offers critical care air ambulance services and medevac services in and to every state in the United States, Canada, Mexico, Central America and South America. We also offer Commercial Medical Escort services throughout Europe and Asia. Most people never even think about the need for medical ambulance service until a personal disaster strikes them or their family member. AirCARE1 was founded by registered nurse, Denise Waye, eleven years ago to help patients and their family members receive critical care transportation to specialized medical facilities.
AirCARE1 can return a resident of Arkansas to both commercial airports as well as general aviation airports. When a vacation or visit with family is interrupted by serious illness or injury, you can place your trust in AirCARE1 to get you or your loved one back home safely.
For Arkansas residents who experience a medical emergency that requires transport to a distant medical facility, AirCARE1 provides superior care delivered with compassion. The tiniest neonatal patient receives care from our specially trained neonatal teams. Pediatric patients can travel with their parents. Our pediatric care teams have special training for transporting children and understand their physical and behavioral differences. These teams are also equipped to handle delicate situations that may arise in the transport of pediatric patients.
AirCARE1 also offers transport and care for bariatric/obese patients. This situation is more common than many people realize. If a bariatric patient is injured in an accident, the nearest facility might be unable to care for them properly based on their size. Many smaller facilities in rural areas may not have equipment and staff to accommodate a bariatric patient. Many medevac services can't accommodate bariatric patients either. AirCARE1's LearJet aircrafts have wider cargo doors and equipment to accommodate a bariatric patient's girth.
Geriatric/elderly patients may need air ambulance transportation to come back home after a serious illness while on vacation. Perhaps a geriatric patient is suffering from dementia, heart disease, or suffered a stroke and needs to travel to a family member's home for better care. If this is the case, an Air Ambulance may be the best option to transport the patient safely where ground travel is not possible or ideal.
AirCARE1 works with health insurers to coordinate the benefits and costs for every flight. When there are out-of-pocket expenses, patients and their families will receive an accurate estimate so that there are no surprise expenses after your flight.
If you faced with a critical medical transportation problem, AirCARE1 is ready with the appropriate flight and medical team to safely transport you or a loved one to or from Arkansas to the necessary medical facility. Call us today at 877-760-7760 or click here for a free quote.
Arkansas Airports We Fly To
Looking for an air ambulance in Arkansas (AR)? AirCARE1 provides air ambulance and medevac service to many cities in AR. Here are just a few of the airports in Arkansas that we fly to:
Arkadelphia, AR United States; Dexter B Florence Memorial Field Airport
Ash Flat, AR United States; Sharp County Rgnl Airport
Batesville, AR United States; Batesville Regional Airport
Benton, AR United States; Saline County Rgnl Airport
Blytheville, AR United States; Arkansas International Airport
Camden, AR United States; Harrell Field Airport
Crossett, AR United States; Z M Jack Stell Field Airport
Danville, AR United States; Danville Municipal Airport
De Queen, AR United States; J Lynn Helms Sevier County Airport
Dumas, AR United States; Billy Free Muni Airport
El Dorado, AR United States; South Arkansas Regional At Goodwin Field Airport
Fayetteville, AR United States; Drake Field Airport
Flippin, AR United States; Marion County Rgnl Airport
Fort Smith, AR United States; Fort Smith Regional Airport
Harrison, AR United States; Boone County Regional Airport
Hope, AR United States; Hope Muni Airport
Hot Springs, AR United States; Memorial Field Airport
Jonesboro, AR United States; Jonesboro Municipal Airport
Little Rock, AR United States; Bill & Hillary Clinton National/Adams Field Airport
Magnolia, AR United States; Magnolia Municipal Airport
Mena, AR United States; Mena Intermountain Muni Airport
Monticello, AR United States; Monticello Muni/Ellis Field Airport
Mountain Home, AR United States; Ozark Regional Baxter County Airport
Newport, AR United States; Newport Municipal Airport
North Little Rock, AR United States; North Little Rock Municipal Airport
Morrilton, AR United States; Petit Jean Park Airport
Pine Bluff, AR United States; Grider Field Airport
Rogers, AR United States; Rogers Municipal/Carter Field Airport
Russellville, AR United States; Russellville Regional Airport
Searcy, AR United States; Searcy Municipal Airport
Springdale, AR United States; Springdale Municipal Airport
Stuttgart, AR United States; Stuttgart Municipal Airport
Texarkana, AR United States; Texarkana Regional/Webb Field Airport
Walnut Ridge, AR United States; Walnut Ridge Regional Airport
West Memphis, AR United States; West Memphis Munipal Airport