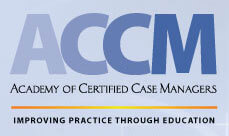 Denise Waye, owner and founder of AirCARE1, was featured in the September Issue of CareManagement. CareManagement is the official journal of the Academy of Certified Case Managers and Commission for Case Manager Certification.
Ms. Waye wrote a piece for the journal titled "Navigating the World of Air Ambulance" which covers a range of topics including:
Types of Air Ambulance aircraft
How to choose a provider
How to identify a broker
How to ask the right questions
Insurance considerations
How transportation works
To read the full article, click here.
To take the exam (ACCM members only), you may click here.