In the digital age, there are a variety of technological devices that are available to seniors that many families aren't even aware of. In addition to famous services like Life Alert, there is a wide array of products that are designed not only with safety in mind, but are designed to work to make a senior's day-to-day life easier and healthier.
Here are six stand-out products that seniors and their families should be using today:
TabSafe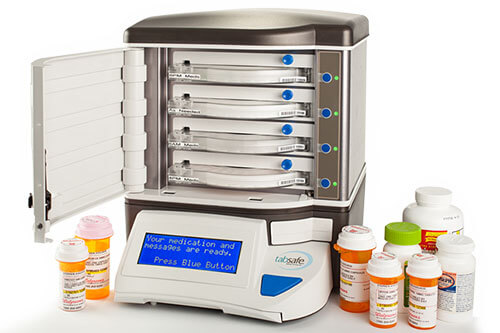 This machine stores multiple days' worth of pills ahead of time in rows of cartridges behind a secure container. Each of the cartridges are fit into modules that are electronically controlled by a timer to remind the user when it is time to take one or more medications. Simply press a button and the pills are dispensed out of the machine. Each cartridge can dispense up to 13 medications per day. Best of all, it is protected by a PIN. This way, only the family member or caregiver can access the medicine.
BeClose Wellness Alarm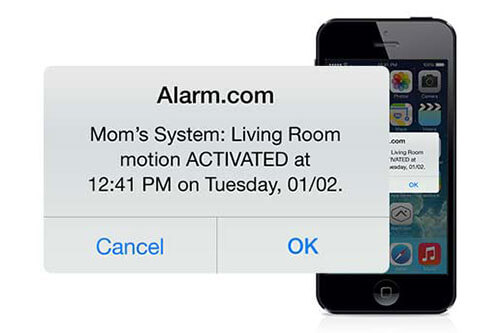 Do you ever wish you could click a button and check on your loved ones from far away? Now you can with the Wellness Alarm. This system comes with motion detectors that can be placed in your loved one's household to monitor their movement. This way, you can make sure they're up and about and not spending too much time in one room or area. These sensors report to an app on your smartphone that track patterns to tell you when odd movements occur or when someone leaves/enters the house at unusual hours. They can be integrated with electronic pendants to alert the authorities in the case of a fire, break-in, fall, etc.
Visit BeClose Wellness Alarm Website
Bellman & Symfon Clock Pro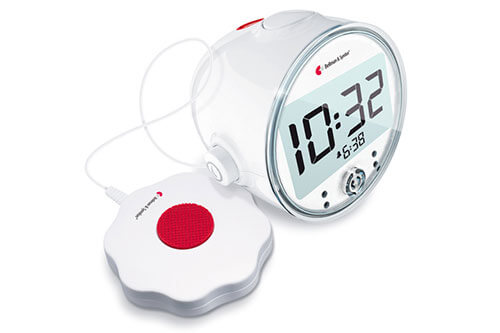 Revolutionizing the common bedroom alarm clock, Bellman & Symfon have created a sleek device that perfectly fits a senior's lifestyle. This capsule-like device sits on a nightstand and utilizes a large digital display for easy reading. Its bright LED lights make it easy to navigate the bedroom at night, and its alarm operates at over 100+Db spanning multiple frequencies. This makes it an excellent device for those with hearing problems. In addition, it has an adapter outlet that allows you to connect it to a home phone so that it can amplify the ring across the premises.
Visit Bellman & Symfon Clock Pro Website
Jawbone UP System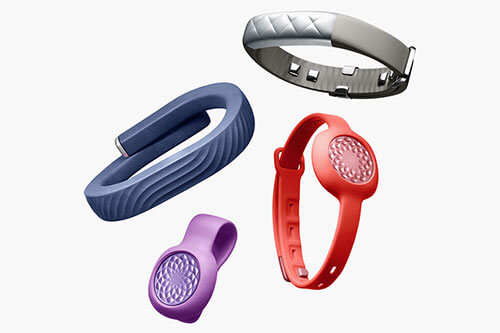 Similar to a Fitbit, the Jawbone wristband tracks movement and sleep patterns of the wearer. It connects to a mobile app where the user or caregiver can input eating, exercising, and hydration information regarding the wearer. It compares the data to healthy patterns recommended by experts for the wearer's age group, and it can help individuals contour lifestyle changes to better fit a person.
Visit Jawbone UP System Website
Life Alert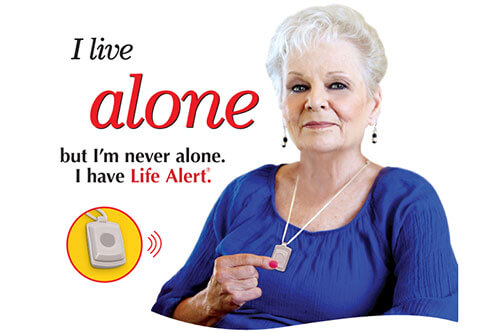 The original, "I've fallen and I can't get up" device has adapted over the years to become friendly not only with home systems, but with smart mobile devices as well. The Life Alert system can be worn as a wristband or a pendant that is connected to a receiver. With a push of a button, the system speed-dials through the user's phone carrier to alert the authorities and loved ones regarding medical emergencies and home-related crises like fires.
Connect America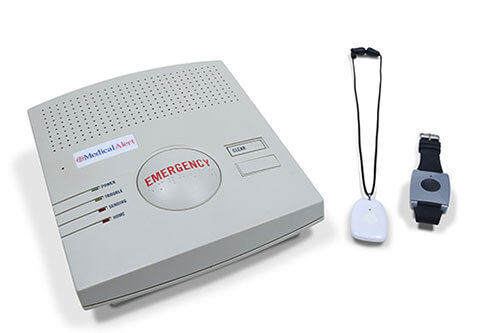 This system acts a database that can be placed in a senior's home. The computerized device allows caregivers to input information far and wide regarding the patient. This can range from birth dates, to allergies, medical conditions, current medications being taken, and much more. When an emergency arises, the device can be accessed by EMTs to gather key information on the patient and assist them in taking appropriate courses of action regarding the patient. It is also mobile, and it can travel outside of the home.
For seniors living in the 21st century, it is important to take advantage of the devices that are available to them outside of medical facilities. Not only can this technology save lives, but it improves the well-being of the patient and gives peace of mind to their loved ones as well.