From stunning outdoor attractions, such as the Grand Canyon or the red rocks of Sedona, to diverse cities with much to offer, Arizona is a popular vacation destination welcoming more than forty four million visitors every year. With so many people visiting the state, there are no shortage of hotels and rental options to accommodate all types of visitors. For those who may want to stay somewhere a bit more unique and out of the ordinary, we bring you our top ten list of unique places to stay in Arizona.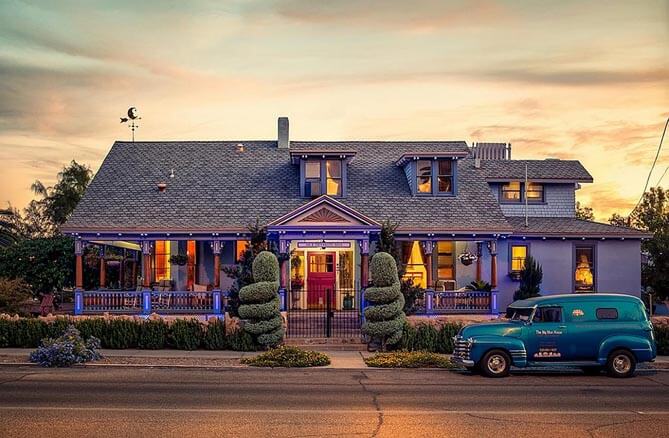 The Big Blue House Inn
The Big Blue House Inn is located in downtown Tucson and is surrounded by dozens of shops, restaurants and the University of Arizona. The Inn is registered with The National Register of Historic Places and was designed by the well known architect Henry Charles Trost. Trost built the Inn in 1899 and now it provides six unique suites outfitted with a variety of unique worldly items. Each suite is themed differently including the Hemingway Traveler, the Asian-inspired Zen suite, and the all-vintage-Deco room.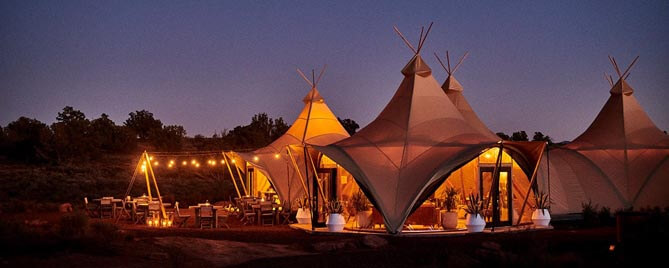 Grand Canyon Under Canvas
This place is located along historic Route 66 and the Williams Mountain's base. The Grand Canyon Under Canvas is a luxury safari camp situated on 56 secluded acres. Under the canvas tent, you will find quality furnishings, a comfy bed, and even running water. The stargazer suite provides a private deck, a fireplace, and a sky-viewing window for you to enjoy the view of the stars.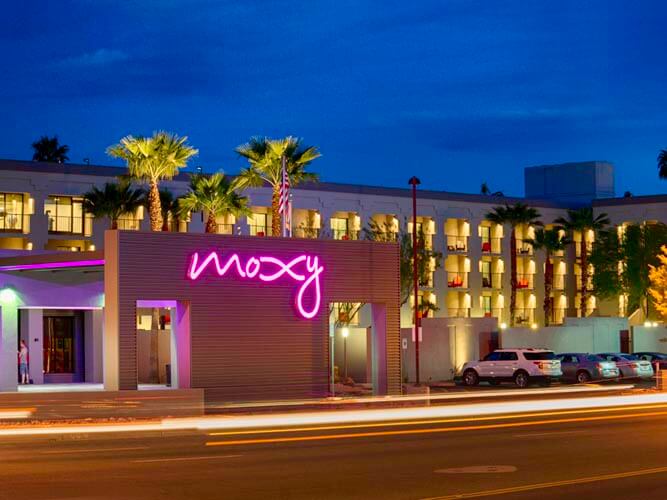 Moxy
This is one of Tempe's latest hotels that is the first of its kind in the US. Additionally, it is a hotspot for culture and arts as it is located near the ASU campus. Watch local artists perform live music, join the hotel's yoga series, and take a look at the art displays and events. Every room has record players and guitars for you to play with. The main floor provides a bar, a pool table and arcade games. The hotel is also near Mill Ave where you can explore a wide variety of entertainment, drinks, and dining.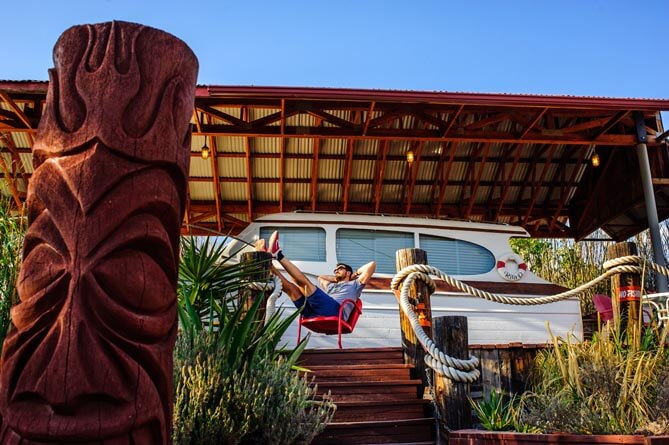 The Shady Dell
The Shady Dell is located in Bisbee and it indulges your nostalgia by offering the classic 1950s experience. The resort includes completely restored vintage aluminum trailers outfitted in a mid-century modern style.The Royal Mansion is a 33-foot long trailer, which is the biggest trailer. It consists of a dinner-style breakfast table, a collection of records, martini glasses for your drinking needs and a leopard carpet. Every trailer has a lawn area with lounge chairs for you to soak up all the sun and relax. The Shady Dell is glamping at its best.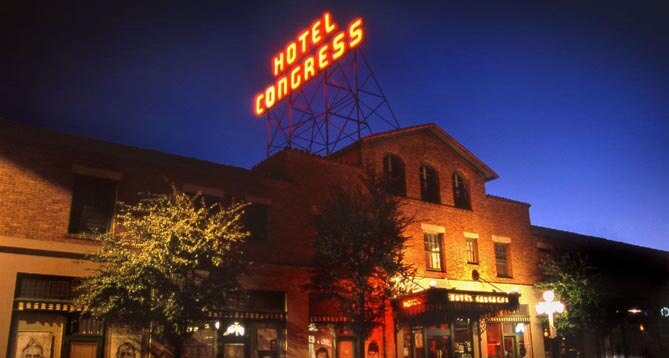 Hotel Congress
This hotel's location is in Tucson where it has experienced a lot of history. Hotel Congress has been around since the days of Prohibition and even made it through the 1934 devastating fire. Currently, the hotel is known for being a hip lodge that caters to cocktail lovers, music fans and foodies. The hotel is full of character as it blends vintage and urban styles. It has a floor made fully of pennies and it has walls covered in murals by Joe Pagac and Larry Boyce. The hotel houses Tiger's Tap Room and Club Congress.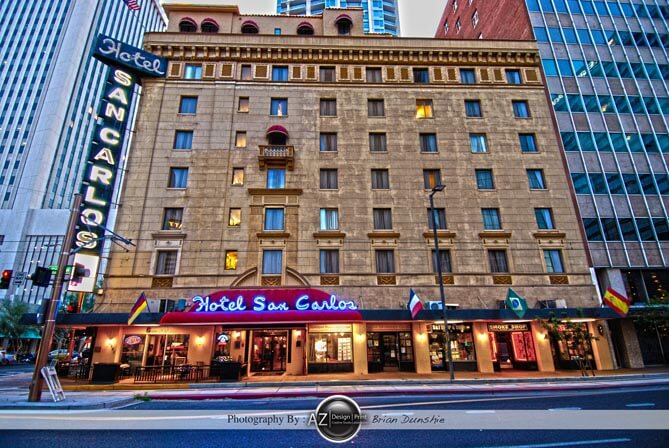 Hotel San Carlos
The San Carlos is located in bustling Downtown Phoenix and was the first ever air-conditioned hotel in the city. It was constructed in 1928 and is the only standing hotel from the time in its location. Its antique tiles, brass fixturing and furniture give it an old-warm charm. In spite of the small rooms and lack of five-star amenities, the hotel is historical. Old Hollywood celebrities like Cary Grant, Clark Gable, Mae West and Marylin Monroe were all part of the guest list.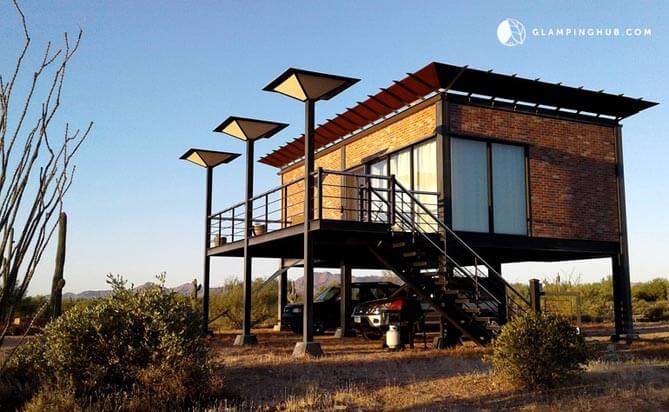 Rent A Cabin in a National Forest
You will find a variety of unique cabins for rent in the Sonoran Desert on sites such as VRBO and AirBnB. The Sonoran desert features the iconic saguaro cacti, among other interesting plants. In addition to the desert, you will find dense and lush forest. The largest Ponderosa forest of pines on earth is the Coconino National Forest which is located here. Find yourself a cozy cabin and stay a few days away from the modern world.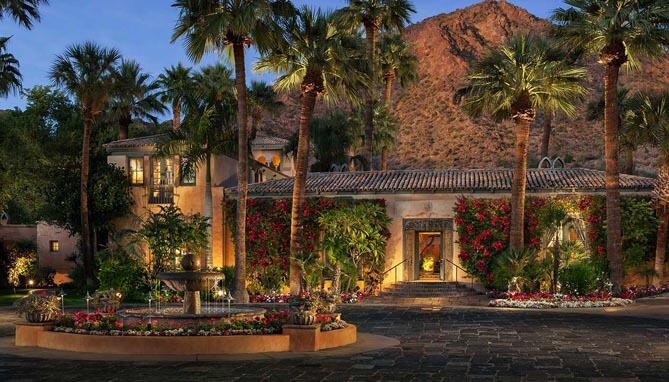 Royal Palms
The Royal Palms is located at the bottom of the Camelback Mountain. This award-winning resort was constructed in 1929 by Delos Willard Cooke. Cooke designed it as a winter home called Winter Haven as an escape from the cold winters of New York. The resort is 65 acres in size and consists of a pool, a yard for playing lawn games, citrus trees and a spa.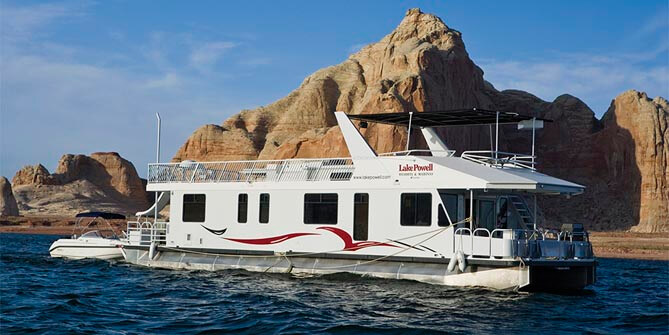 House Boating on a Lake
Lake Powell is considered by many a boaters paradise. With almost two million tourists every year, Lake Powell offers numerous watersports, endless outdoor activities and breathtaking views. Stay on the lake in a rented house boat instead of pitching a tent. At Lake Powell, there are 96 canyons and 2000 miles of shoreline that make ideal spots to anchor your boat.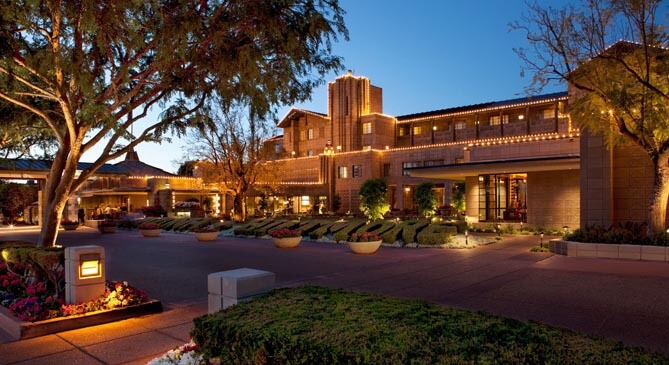 Arizona Biltmore
Since 1929, this resort has been housing tourists and locals alike. The Arizona Biltmore is located in Phoenix and is famous for housing Irving Berlin. The resort is 39 acres in size and includes luxury cabanas, five dining options, golf courses, lush gardens, eight swimming pools and a spa.
Know of a unique place to stay in Arizona that didn't make our list? Let our readers know in the comment section below!